As a part of the tech in Techstory, we bring you the latest in the technology from around the world under "TECH THIS WEEK!" every Sunday! This week we celebrated our Indian-origin engineer who developed a technology to double our wi-fi speed and Apple unveiling the curtains off of its latest MacBook powered by Intel. We also saw Facebook messenger now opening up group calling option and YouTube helping developers towards gearing Virtual Reality videos. In case, if you've missed any of those, along with the news of Microsoft that dropped a huge bomb on gamers, don't worry just keep reading!
Technology To Double Wi-Fi Speed developed by An Indian-Origin Engineer

Harish Krishnaswamy, an electrical engineering graduate has developed a novel technology that doubles Wi-Fi speeds with a single antenna, an achievement with potential to transform the telecommunications field in future. Krishnaswamy, who's of Indian origin is the director of the Columbia High-Speed and Mm-wave IC (CoSMIC) Lab. He said, "This technology could revolutionise the field of telecommunications."
"Our circulator is the first to be put on a silicon chip, and we get literally orders of magnitude better performance than prior work," he added. Last year, Columbia researchers invented a technology full duplex radio integrated circuits (ICs) that can be implemented in nanoscale CMOS to enable simultaneous transmission and reception at the same frequency in a wireless radio. That system required two antennas.
Krishnaswamy further explained, "Full-duplex communications, where the transmitter and the receiver operate at the same time and at the same frequency, has become a critical research area and now we've shown that WiFi capacity can be doubled on a nanoscale silicon chip with a single antenna. This has enormous implications for devices like smartphones and tablets." Jin Zhou, co-researcher added to the information, "Being able to put the circulator on the same chip as the rest of the radio has the potential to significantly reduce the size of the system, enhance its performance, and introduce new functionalities critical to full duplex."
"It is rare for a single piece of research, or even a research group, to bridge fundamental theoretical contributions with implementations of practical relevance. It is extremely rewarding to supervise graduate students who were able to do that," Krishnaswamy told. They had to break and rework the theorem 'Lorentz Reciprocity' – a fundamental physical characteristic of most electronic structures that requires electromagnetic waves travel in the same manner in forward and reverse directions to develop the technology.
Source: techstory.in
YouTube Introducing 360-degree Livestreaming Video Support and Spatial Audio, Inches Toward VR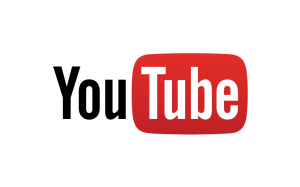 YouTube announced that it's rolling out support for , two features that aim to improve the overall experience people have when watching so-called immersive video. The Alphabet-owned company is debuting this during the annual Coachella music festival.
Neal Mohan, chief product officer for YouTube, touted the possibilities these updates introduce: "What excites me most about 360-degree storytelling is that it lets us open up the world's experiences to everyone. Students can now experience news events in the classroom as they unfold. Travelers can experience faraway sites and explorers can deep-sea dive, all without the physical constraints of the real world. … What were once limited experiences are now available to anyone, anywhere, at any time."
With spatial audio support, YouTube says it can offer a listening experience just like in real life, providing depth, distance, and intensity to go along with what you're seeing. Right now only those on Android devices will benefit from this, but more platforms will be added in the future.
It's reported that with the optimal camera and bandwidth, viewers will be able to stream 1440p video at 60 frames per second on their phone or web browser. And just like Facebook did, YouTube is opening up its APIs to give developers access to stream live VR. Mohan also said creators interested in testing out these capabilities can eventually visit one of the company's YouTube Space studios.
Virtual reality and 360-degree videos have become one of the hottest things in tech these days with not only YouTube, but Facebook doubling down on their efforts. The idea is to "teleport" you to a different place and connect you more closely with others. But rather than showing you videos of things long past, YouTube now wants you to be there right when it happens. The company is working with companies like VideoStitch and Two Big Ears to make their software compatible with YouTube's platform.
Source:techstory.in
Microsoft to Stop Manufacturing Xbox 360
Microsoft has confirmed that it is putting an end to its popular Xbox 360 game console, just months after celebrating its 10th birthday. The Xbox 360, which launched in November 2005, was the successor to the original Xbox. Phil Spencer, head of Xbox stated, "Xbox 360 means a lot to everyone in Microsoft. And while we've had an amazing run, the realities of manufacturing a product over a decade old are starting to creep up on us."
Spencer wrote in his announcement that Xbox 360 system production has officially ceased. Remaining 360 consoles will continue to be sold in stores, and Xbox Live-related services and connectivity for current 360 users will continue to function, but if you're looking to buy a brand-spanking-new 360 system, your time is limited.
Spencer noted that Microsoft will continue to support the Xbox 360 for the foreseeable future, with full Xbox Live services for apps and online gaming; free Games With Gold titles; deals for Xbox Live Gold subscribers; and hardware support. However, Microsoft's third-party partners have begun to retire Xbox 360 services, such as ESPN, which shut down its app on the console last month.
"The Xbox 360 helped redefine an entire generation of gaming at Microsoft," said Spencer. "I am incredibly proud of all of the work and dedication that went into development of the Xbox 360 hardware, services and games portfolio over the last decade. And I'm grateful to the fans for their continued passion and support." Xbox 360 will surely be missed!
Source: techstory.in
Apple Takes Its Curtains Off From Its Thinnest MacBook In India; Contains The New Intel Processor

Apple has launched it thinnest MacBook in India which is equipped with faster processor, Retina display, USB-C port and Force Touch Trakpad. This 12-inch MacBook is the thinnest laptop made by the company till now. It weighs 900 gram and comes with the battery which can give the backup of 10 hours. It is covered with a metallic body and now available in four colours including gold, silver, space gray and rose gold.
"MacBook is the thinnest and lightest Mac we have ever made and it's our vision for the future of the notebook. Customers are going to love this update to MacBook, with the latest processors, faster graphics, faster flash storage, longer battery life and a beautiful rose gold finish," said Philip Schiller, Apple's senior vice president of worldwide marketing.
The updated MacBook features sixth-generation dual-core Intel Core M processors up to 1.3 GHz, with Turbo Boost speeds up to 3.1 GHz, and faster 1866 MHz memory. New Intel HD Graphics 515 deliver up to 25 per cent faster graphics performance, and faster PCIe-based flash storage makes everyday tasks feel snappier from launching apps to opening files, reports TOI.
From today, the new MacBook will be available for the customers at selected authorised Apple reseller in the country. Customers need to flush out Rs 1,06,900 to get this advanced laptop which will come with 1.1 GHz dual-core Intel Core m3 processor.
Source: techstory.in
Facebook Messenger Equips Its Users With Group Calling Option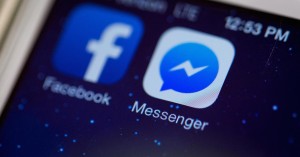 Facebook Messenger is gearing up to equip its users with group calling option, which the company will be rolling out in 24 hours. With this option, users can make VolP audio call from any chat group.
User needs to follow simple steps in order to make a successful group call. First, he needs to push the phone icon and then needs to select the particular group's chat members that he wants to call and the messenger will automatically connect the call to the selected members. It also empowers the users with an additional option of joining the conversation even he misses the call. All the user needs to do is if he has missed out a group call, he needs to tab the phone option in the group to join the conversation.
The user can include maximum 50 members in a group call. After being late on several launches like QR codes and an internal camera, Messenger managed to release a core communication feature before Snapchat. One cool feature I hope Messenger launches is dynamic muting or quieting of background noise of people who aren't talking, reports Techcrunch. Messenger's spokesperson said, "There are situations where typing isn't enough and when people prefer talking to one another. This new feature will provide the user that facility."
Source: techstory.in
For regular updates on Tech, check out Techstory's Technology Space!
(Image Credits : feature Image From Freepik)