Telangana, which has always been at the forefront of using niche and emerging technologies, is fast warming up to the idea of Metaverse. In a first-of-its-kind initiative by any State, the Telangana government is planning to unveil its Space-Tech framework through the Metaverse platform.
ISRO chairman and Telangana IT and Industries Minister K.T.Rama Rao are among those invited to the programme, he said, on the sidelines of the launch of Metaverse practice by IT firm Tech Mahindra.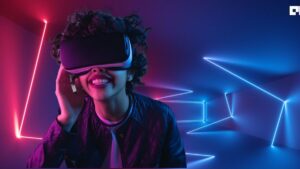 The framework has been finalised after consultations with the stakeholders, he said, adding it is being released in the backdrop of spacetech and startups in the domain becoming popular.
Jayesh Ranjan, Principal Secretary (IT and Industries), said,ould also "This will be the first time that an Indian State will be unveiling an emerging technology policy by using another niche technology. While Metaverse has many use cases, the State decided that we sh promote it in our own way. So, we thought of unveiling the Space-Tech framework through the Metaverse platform on April 18."
In an effort to achieve the above discussed objectives and position Telangana as the primary hub for all space-related activities, the state government has consulted various stakeholders from industry, academia, national agencies, startups and other domain experts to come up with the state's strategies.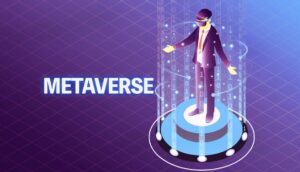 The Metaverse is a virtual world wherein one can attend school, play a game or explore any other interest through their virtual avatar. It is a seamless combination of the physical and the virtual world, and uses technologies like artificial intelligence, virtual reality, augmented reality, 3D imaging and blockchain among others.
Ranjan also pointed that the Space-Tech framework launch event would feature the virtual avatars of different startups working in the Space-Tech sector like Skyroot Aerospace and Dhruva, among others. Not just this, the government representatives would be elaborating on the framework through their virtual avatars.
On the other use cases that Metaverse offers, Ranjan said: "Skilling is one area I feel Metaverse will play a pivotal role and also banking sector also has a good scope for the platform. Any use case that elevates customer experience is a good example for the Metaverse platform."
The Space-Tech policy will serve as a launchpad for the State to move into a higher orbit and facilitate its emergence as a commercial hub for all space-related products and services. The policy will focus on promoting domestic production of launch vehicles, satellite systems and sub-systems, ground equipment manufacturing and other facilities.