Elon Musk's private jet touched down in Beijing on Tuesday afternoon, marking his long-awaited visit to China after a three-year absence.
The renowned entrepreneur, leading both SpaceX and Tesla, is set to engage in meetings with high-ranking Chinese officials and pay a visit to Tesla's manufacturing facility in Shanghai, according to a report by Reuters.
Upon news of Musk's arrival, China's foreign ministry extended a warm welcome, emphasizing the country's openness to international business figures, including Musk, and their efforts to foster mutually beneficial cooperation.
The specifics of his agenda and the individuals he intends to meet during his visit remain undisclosed. However, it is worth noting that Tesla has submitted applications for expanding its production capabilities in Shanghai and is currently awaiting approval.
In an interview with CNBC earlier this month, Musk acknowledged certain limitations on their expansion in China, clarifying that it was not due to a lack of demand.
In March, Reuters reported Musk's expressed desire to meet with Chinese Premier Li Qiang, with the scheduling of his visit contingent upon Li's availability.
Tesla's Shanghai plant accounted for more than half of the company's global production in 2022, highlighting its significance as a key production hub.
Musk has just arrived in China for the first time since Covid! Just landed and already having business meetings

Did he hate the restaurant food so much that he had to actually order some delivery food there lol?😂 pic.twitter.com/FWz1ZnG0oG

— livinlavidaluke (@96Stats) May 30, 2023
One topic of potential discussion for Musk is Tesla's complete self-driving technology, which the electric vehicle manufacturer has been striving to introduce in China for some time now.
While reflecting on Musk's visit to China, some Twitter users questioned whether the self-proclaimed "free speech absolutist" would face inquiries regarding the stringent censorship regulations enforced by the communist nation.
Musk's arrival in China coincides with Tesla's efforts to combat the rising competition posed by Chinese automakers, including their electric vehicle exports.
Bloomberg recently reported that Tesla is nearing the commencement of trial production for its revamped Model 3 sedan in Shanghai, a move aimed at intensifying competition within the Chinese market.
Although specific details regarding the expansion of Tesla's output at the Shanghai facility have not been disclosed, the company did announce plans to construct a battery farm in the region for the production of Megapack energy storage units.
Prior to his trip, Musk also commended China's space program, lauding its advancements as more significant than commonly perceived. This remark underscores his recognition of China's achievements in the field of space exploration.
Elon Musk's China Visit Sparks Speculation
Elon Musk's visit to China is expected to have significant impacts across various domains. Firstly, it will strengthen bilateral relations between China and his companies, SpaceX and Tesla, as Musk engages in discussions with Chinese officials and visits Tesla's Shanghai plant.
This visit underscores a commitment to fostering cooperation and exploring opportunities for expansion in the Chinese market. Secondly, it may expedite the approval process for Tesla's application to expand production facilities in Shanghai, potentially increasing manufacturing output and meeting the rising demand for electric vehicles in China.
Thirdly, discussions on Tesla's full self-driving technology could address regulatory challenges and accelerate the implementation of autonomous driving capabilities in China. This would provide clarity on regulatory frameworks and streamline the introduction of advanced technologies.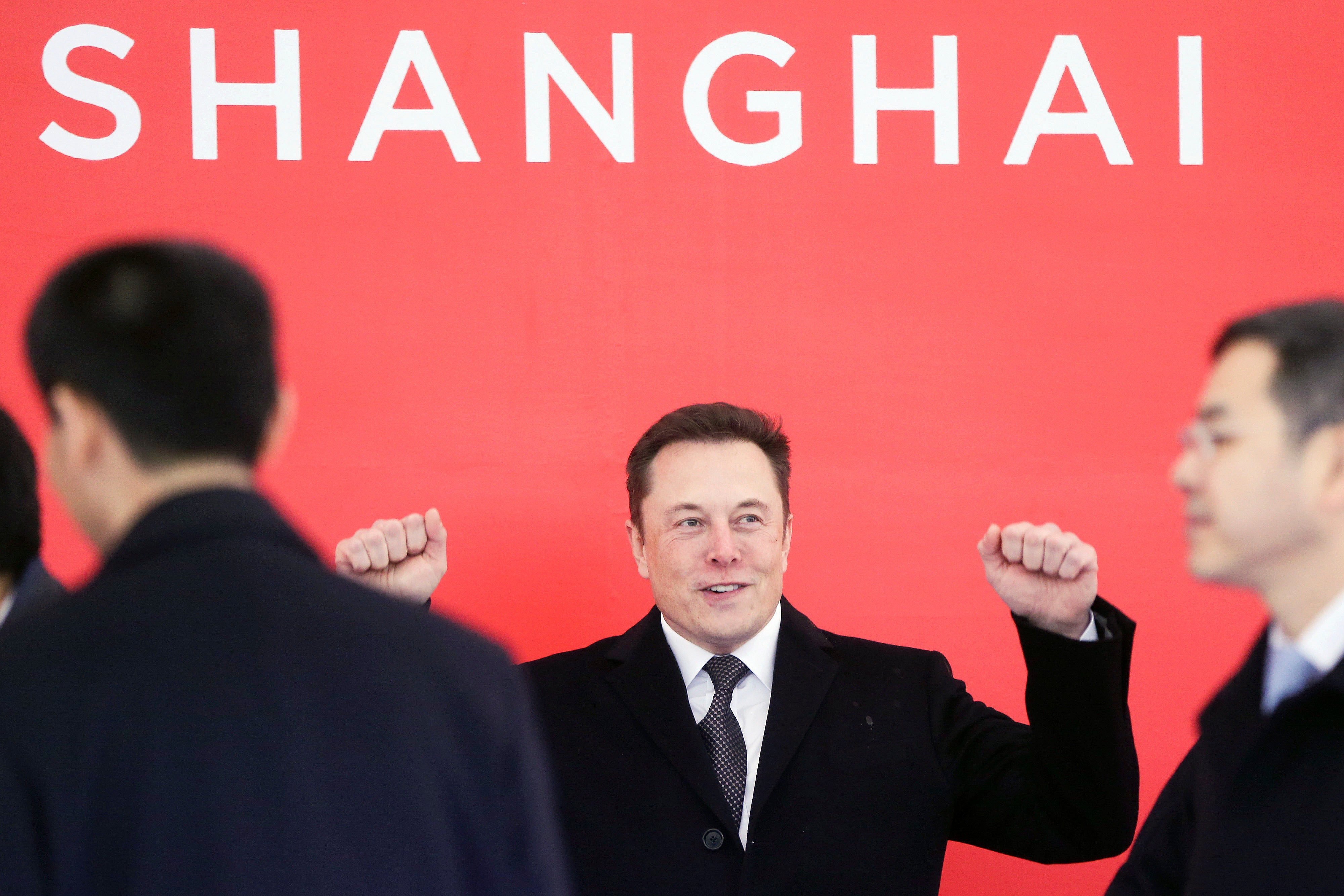 Fourthly, as Tesla faces growing competition from Chinese car manufacturers, Musk's visit could provide insights into the competitive landscape and strategies to maintain market share in China.
Additionally, Musk's visit may attract media attention and public scrutiny, particularly regarding his views on free speech and censorship in China, stimulating discussions on these topics.
Elon Musk's visit to China after a three-year gap marks a significant moment for his companies, SpaceX and Tesla. With an agenda encompassing meetings with Chinese officials and an inspection of Tesla's Shanghai plant, Musk aims to further strengthen cooperation between China and his businesses.
This visit also occurs amidst Tesla's efforts to contend with increased competition from Chinese car manufacturers and expand its presence in the Chinese market.