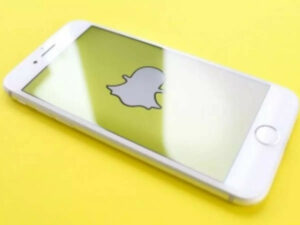 Reports specify how Snap Inc went on to expand its paid subscription plan Snapchat+ to India this week. This is an extension of the company's plan to further monetise its Indian user base of 100 million.
This tier opens doors to a range of premier, experimental provisions made for power customers which would be made accessible for Rs. 49. Moreover, this incorporates the newly introduced Snapchat for Web version that would allow people to text people while video calling.
The Interim Head of Market Development of Snap, Lakshya Malu gave a statement on the development. He specified how India being a crucial market for the company, it has heavily invested in limiting the app experience which has given boost to their development. He stated how Snap is looking forward to offering these new features to the Indian customers who appear rather excited to try these exclusive offerings.
Once launched, this service would provide new functions like being able to alter application icons, see who watched their stories more than once and, pin one of their friends to their chat list's top as No. 1 Best Friend. Along with it, check where their friends are, see who shared their Snap Map location with them, where all they had been in the previous one day. Distinguishing from general users, Snapchat+ users would get a black star badge along their names.
The arrival of the new tier:
This paid subscription version arrives over a month following the company introduced the service for a cost of $3.99 a month in various countries. These include Australia, Canada, the UK, the US, France, Germany, the UAE, Saudi Arabia and New Zealand in mid-June. At this juncture, the social media giant stated how this tier would enable them to provide newer features of the app to the group of users who are immensely eager about the app, enabling them to get the added support.
The company is clearly hoping to expand its earning following the blow its ad business suffered due to the changes Apple made to the iOS system. Recently, the company announced the slowest quarterly sales it experienced of an earning of $1.11 billion for Q2 this year, with a year over year growth of 13%. The total loss expanded to a figure of $422 million, a clear increase from the $152 million loss it faced a year back. On the other hand, its number of users remained up, with the base increasing to 347 million.
Comments
comments