Tesla tested Model Y production in Giga Texas, many Model Ys were seen outside and rumored to be ready. However, according to Giga Austin reports, the Model Y customer cars are expected to be finished by Q1, 2022. Initially, the production capacity will be less, however, by the end of the year, the factory is expected to increase production capacity before Cybertruck production starts by 2023.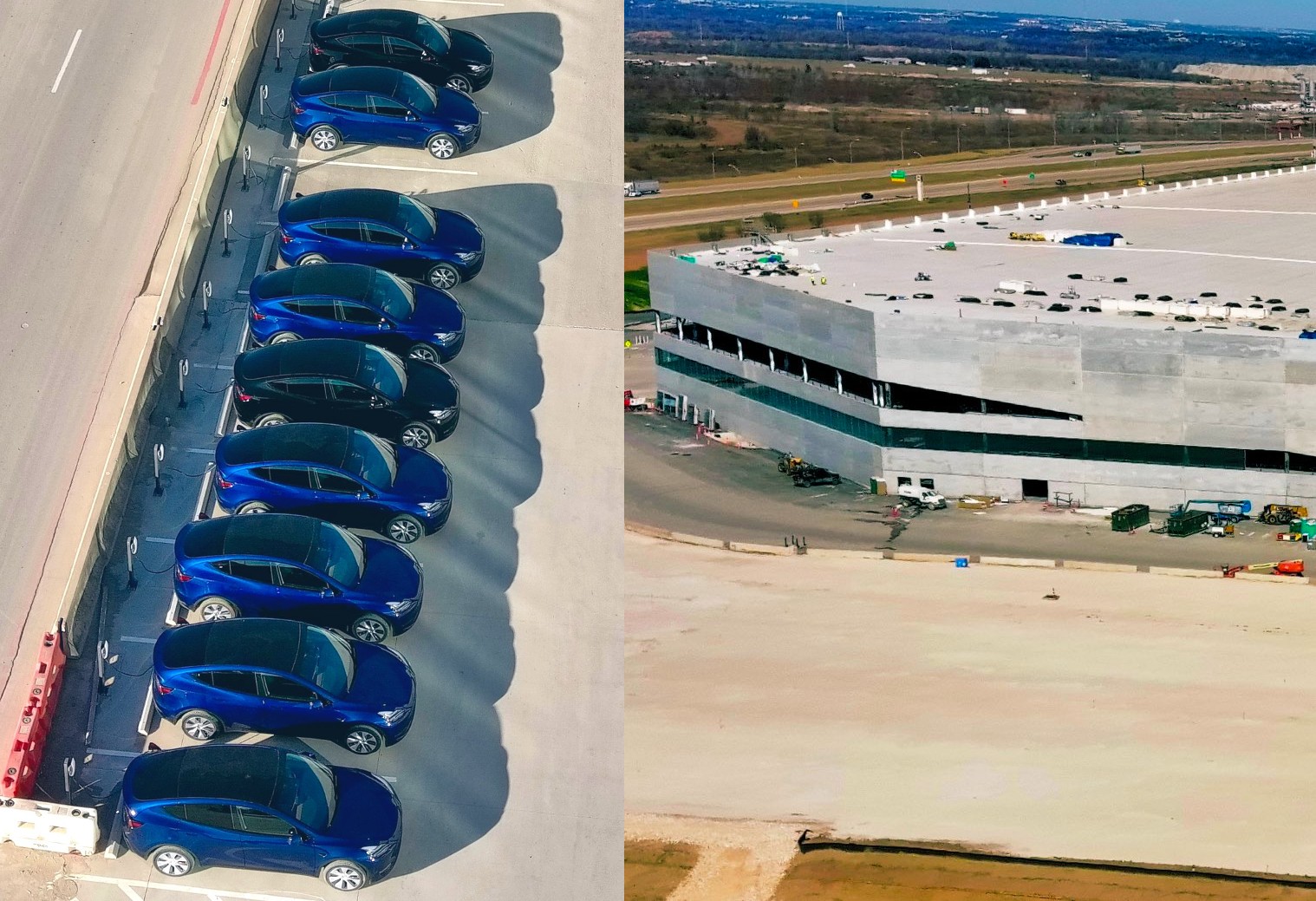 It was expected that the Model Ys manufactured here will have Tesla's structural battery packs and 4680 battery cells. However, it looks like not all models will have the structural battery pack. The changes come as the automaker is struggling with the supply chain issues. Certain Model Ys are expected to have regular 2170 battery cells.
The Model Y is the most in-demand vehicle Tesla sells, despite its $60,990 starting price. Almost 200,000 units were sold last year in the US alone according to a number of analysts (Tesla only releases sales figures for the 3 & Y combined). The launch of a right-hand drive Model Y in 2022 and continued expansion in Asia and Europe via Giga Shanghai and Giga Berlin should see Tesla deliver over 1.5 million cars globally this year. Giga Austin will play a key role in achieving this by easing North America's dependence on Tesla's Fremont plant.
Ramping up production
It seems like Giga Texas is a few months behind schedule, but it should still set Tesla up for a good ramp-up to volume production during the second half of the year. It is an important milestone for the factory. As they increase their production, the export numbers are also expected to increase.
A few days ago it was reported that the factory will be starting production in 10 days.  That the testing process is almost done. There have been quite a few exciting developments at the new Gigafactory since 2022 began. On January 6, more solar panels from Longi Green Energy were seen on Giga Texas' roof. Furthermore, as the earnings call is coming up, more details are expected to be revealed. Including when the Cybertruck is to start production. Also, Tesla also confirmed there are a few alpha prototypes of the Cybertruck. However, there have been no sightings yet of deliveries pertaining to the vehicle's 8,000-ton Giga Press. Only one Cybertruck was seen by the public so far. Though there are slight delays, Tesla's production process in Texas is much smoother than in Giga Berlin, which has not yet fully received permission to start production.