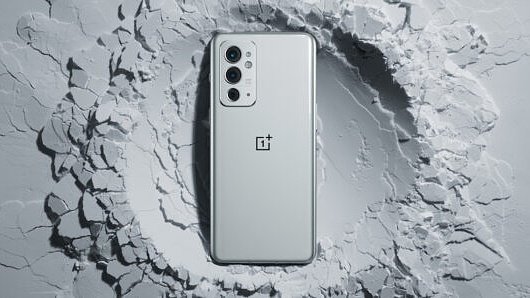 OnePlus just released the OnePlus 9RT in India, and the firm is expected to release the OnePlus 10R, which will be powered by the all-new Mediatek Dimensity 9000 SoC. The OnePlus 10R, as predicted, will be a successor to the OnePlus 9RT and will be released in the second quarter of 2022.
The OnePlus 10R will be the company's cheap flagship smartphone, and it is currently expected to be one of the first to have the all-new Mediatek Dimensity 9000 SoC, Mediatek's flagship SoC that matches the specs of the Snapdragon 8 Gen1 and the Exynos 2200.
According to reports, OnePlus may not employ the Mediatek Dimesity 9000 SoC for the OnePlus 10 Pro or OnePlus 10 because the chipset lacks mmWave 5G capability. As a result, the OnePlus 10R, which is powered by the Dimensity 9000 SoC, may not be released in the United States. However, the gadget is expected to be sold in areas such as China and India.
It is also said that OnePlus is purposefully delaying the release of the OnePlus 10R in order to make room for the newly released OnePlus 9RT. As a result, the OnePlus 10R will take its own sweet time before making its formal debut in places like as India.
Will OnePlus comes with more MediaTek featured phones in future?
OnePlus handsets had only Snapdragon chipsets until the release of the OnePlus Nord 2, which included the first Mediatek processor — the Dimensity 1200 Ai. OnePlus is now unveiling a new smartphone, this time featuring a flagship Mediatek SoC. As a result, we may see more OnePlus devices equipped with Mediatek SoCs in the future.
Returning to the OnePlus 10R, we may anticipate it to launch with OxygenOS 12, which is based on Android 12. According to the pricing, the OnePlus 10R will be priced similarly to the OnePlus 9RT, with the basic model expected to be priced under Rs. 50,000 in India.
The OnePlus 10 Pro might arrive in India first, followed by the OnePlus 10R. In addition, we anticipate other companies such as Realme, Xiaomi, Oppo, and Vivo will debut Mediatek Dimensity 9000 SoC-powered smartphones in India in the next days, maybe at a lower price than the OnePlus 10R.
Also Read: