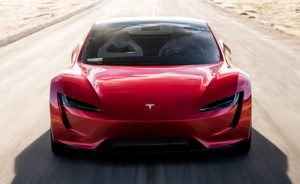 Tesla has announced an all-new model to rival the upcoming Volkswagen I.D. in the compact hatchback segment. The VW I.D. is set to arrive in 2020 while the Tesla's hatch will come to the market two years after that in 2022.
The announcement comes at a time when Tesla is already struggling with order fulfillment of the Model 3 and many many other controversies. However, in the long term, this new model will help the company to make its strong identity as a proper car manufacturer.
The new compact hatch will be made in Tesla's new facility in Shanghai alongside the upcoming Model Y crossover. Tesla claims that the new facility has a capacity of producing 500,000 units per year. It shows that the company is very optimistic about the demand for both the models.
When the hatch arrives, Tesla will be late to the electric hatchback segment because there are many other car manufacturers who have their products lined up to enter the market before that. Volkswagen I.D. is one of them which arrives in 2020, while Jaguar's I-Pace crossover is already in the market and receiving really good opinions.
However, experts say that because Tesla is already an established electric car maker, it will give them an edge in making the batteries and other parts cheaper than the new players in the game. Tesla has already set the pricing of each of their models very much competitive.
(Image is for the representation purpose only)