They also answer your query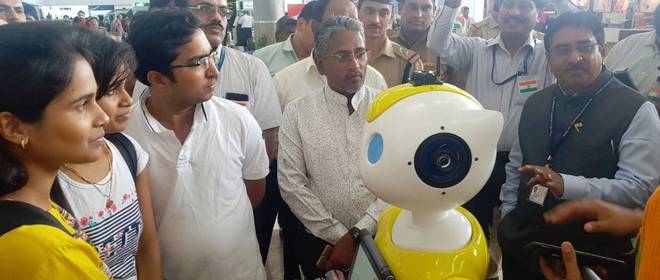 17 August, 2018
The Airports Authority of India (AAI) on 15th August, on the due note of India's Independence day, mark a step towards collaborating technology with humanity. 
It launched humanoids at the Chennai Airport that would warmly greet passengers and answer their queries. 
Although the recent tweet by Chennai Airport's official account announced that they are being run on a trial basis but their immense ability to navigate, greet and answer on their own can make them a huge success. 
Apparently two robots, named Mitra, have been deployed with one each in the arrival and departure areas of the Kamaraj Domestic Terminal.
"These are on trial basis for now. They can walk around the terminal, wish passengers and talk to them. In a few days, we will programme them to assist passengers on various queries and guiding them to security checks and respective boarding gates," an official said.
(Image:-swarajyamag.com)
Comments
comments