Tesla Inc's CEO, Elon Musk, revealed on Tuesday that the company is likely to select a location for a new factory before the year concludes.
During an event, when questioned by Thorold Barker from the Wall Street Journal about the possibility of India being a potential site, Musk responded with a resounding "Absolutely."
The Indian government has expressed that Tesla's intentions to establish a manufacturing base in the country are genuine. In an interview with Reuters, the deputy minister for technology stated that Tesla is "serious" about its plans in India.
This affirmation further solidifies Tesla's commitment to expanding its global output and presence.
In addition to its pursuit of a new factory, Tesla had previously announced its intention to open a gigafactory in Mexico. As the world's most valuable automaker, Tesla is aggressively working to extend its manufacturing capabilities worldwide.
Elon Musk, the multi-talented entrepreneur who serves as CEO of Tesla, SpaceX, and Twitter, as well as the founder of several other ventures, shared an intriguing concept during the event.
He proposed the idea of establishing an educational institution that would wield significant control over his voting rights. Although he did not provide specific details, the concept hints at Musk's long-term vision for the future.
Moreover, Musk revealed that he has identified a potential successor to the Tesla board, ensuring the continuity of the company's operations in the event of any unexpected circumstances.
He expressed his recommendation to the board, stating, "Look, if something happens to me unexpectedly, this is my recommendation for taking over." Musk's proactive approach in planning for contingencies underscores his commitment to the sustainable success of Tesla.
James Murdoch, a director on Tesla's board, testified in court last year that Musk had already identified an individual who could potentially assume leadership of the electric car company.
This revelation came at a time when investors had expressed concerns about Musk's distractions, particularly regarding his use of Twitter.
However, Musk recently appointed a new CEO for Twitter and announced his intention to shift his focus more towards Tesla, demonstrating his dedication to leading the company.
Tesla's Plans for New Factory
The potential impact of Tesla's new factory location and expansion plans is expected to be significant in various aspects. First and foremost, the establishment of a new Tesla factory, whether it is in India or elsewhere, would generate substantial economic growth.
The construction and operation of the factory would create job opportunities, both directly and indirectly, boosting local employment rates and stimulating economic activity in the region.
Moreover, the factory would likely attract investments from suppliers and related industries, further contributing to the local economy.
Secondly, Tesla's presence in a new market, such as India, would have a transformative effect on the automotive industry and the adoption of electric vehicles (EVs). Tesla's reputation as a pioneer in EV technology and its focus on sustainable transportation have already influenced the global automotive landscape.
By entering a new market, Tesla would introduce its cutting-edge vehicles and technology to a wider audience, potentially accelerating the shift towards electric mobility in the region.
This, in turn, would have positive environmental implications by reducing reliance on fossil fuel-powered vehicles and decreasing carbon emissions.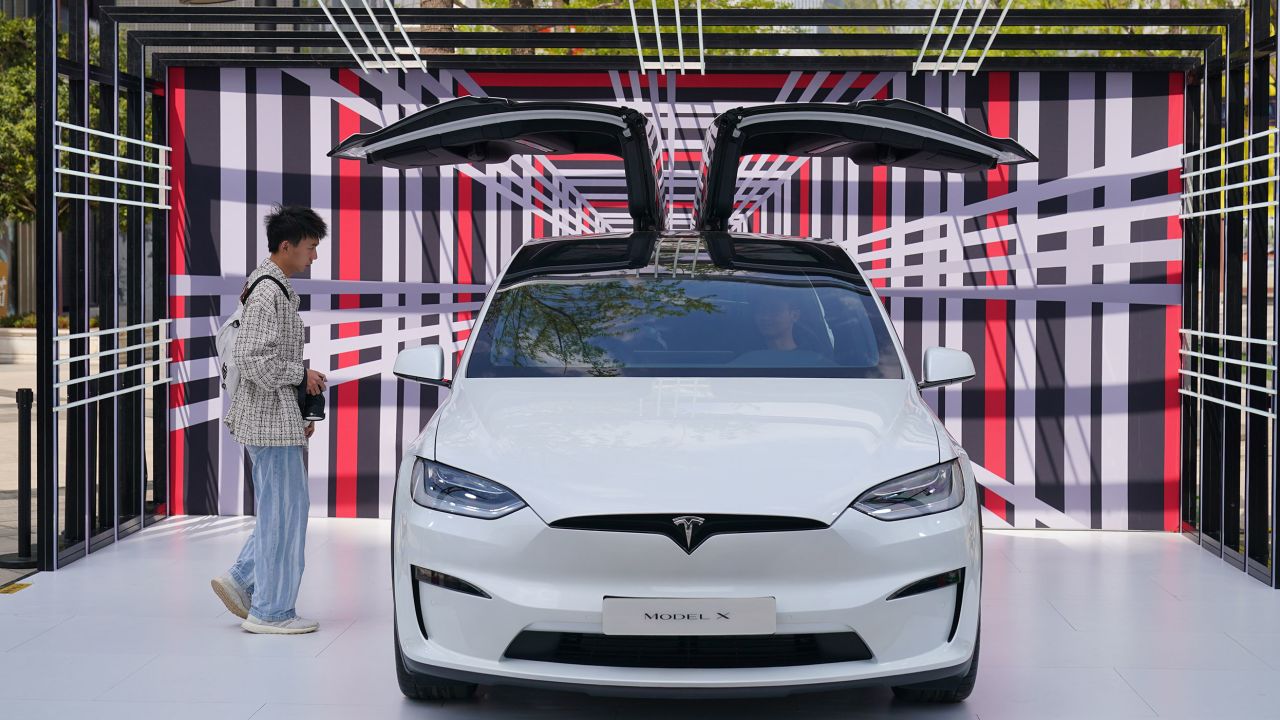 Furthermore, Tesla's expansion plans reflect its commitment to meet the growing demand for EVs globally. As the world's most valuable automaker, Tesla's increased production capacity would allow it to meet the needs of a broader customer base and potentially drive down costs through economies of scale.
This could make electric vehicles more accessible and affordable to a larger segment of the population, facilitating the widespread adoption of sustainable transportation solutions.
Elon Musk's recent statements and actions highlight Tesla's ambitious plans for expansion. The company aims to establish a new factory, potentially in India, while also intending to open a gigafactory in Mexico.
Musk's proposal for an educational institution and his preparation for succession underscore his long-term vision and commitment to the sustainability of Tesla's operations.
Comments
comments