Tesla launches a new feature for homeowners. The rooftop solar can charge Tesla vehicles with excess solar power. Over the years it is known that the automaker plans to roll out the controlling of power load rather than bidirectional charging. It has become popular in the EV industry.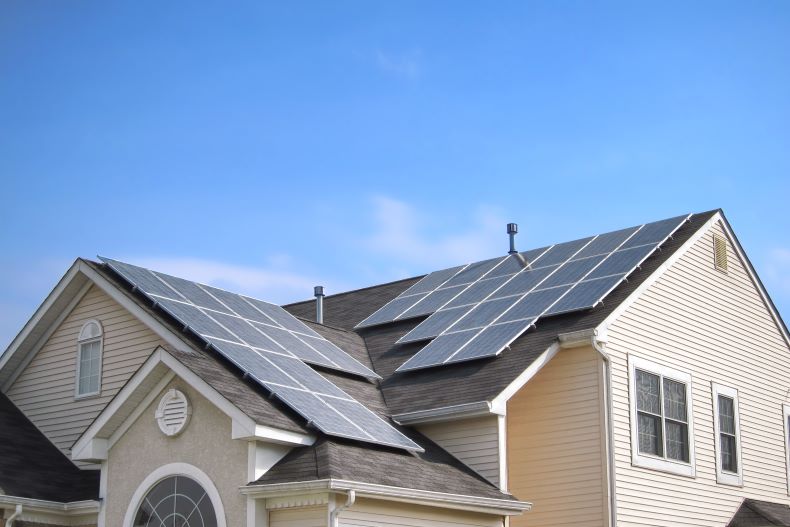 Earlier this month, the automaker made waves when it announced a plan to offer unlimited overnight charging for $30 per month. That's all about controlling the load from electric vehicle charging. Now we have learned about Tesla going after controlling electric vehicle charging in another way: charging from excess solar power. A new update to the Tesla mobile app showed a new code revealing a feature focused on allowing Tesla vehicles to charge from excess solar power. The feature is not showing on the consumer-facing side of the app yet, but the code talks clearly about optimizing charging for owners with solar power, "Plug in your vehicle at home during the day to charge using the excess clean energy generated by your solar system."
It makes it sounds like you can link your car to a specific solar site, and when plugged in at the site, Tesla will monitor when the car can charge from excess solar, likely meaning that the car won't be prioritized, but if there is excess solar, it will charge.
More products
There are not a lot of products that go better together than electric vehicles and solar power. For owners of solar panels, there have been limited options when your panels are generating more energy than you're using. The system tops off your Powerwalls if you have them, but once those are full, the system sends any excess energy back to the grid.
However, if you have a Tesla, you'll soon be able to automatically start charging your vehicle whenever excess energy is being generated. This is according to new text-based information found in the latest Tesla app, according to Twitter user Tesla App iOS. Tesla is calling this new feature "Drive on Sunshine," which focuses on providing the cleanest charge possible for Tesla vehicles. Tesla has already started updating their app with some details regarding this new feature. The feature will instruct users to plug in at home during daytime hours, to take advantage of the surplus clean energy their solar system produces. The Tesla app allows you to set a charging limit for your vehicle. However, once this new feature is enabled, you'll gain access to two charging sliders.