In 2021, when lawmakers of the state gave a nod to a sweeping and controversial new election law, they quietly included a provision that drew little notice or debate. Although election admin experts assure the measure is unprecedented, it directed the purchase of voting technology that don't even exist — and it's on the brink of costing taxpayers more than $100 million.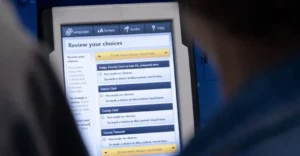 Sponsors of the provision said that their main objective was to prevent cheating in elections by banning the use of modern technology to count votes and store cast-ballot data. The law passed without sparking any debate on a voice vote and will go into effect just before the November 2026 general election.
When it goes into effect, millions of dollars' worth of voting equipment will immediately be ceased by the new law, a situation that could force at least some counties to hand-count ballots for lack of a legal alternative. Across the state, election admin is worried they'll be left without the tools necessary to safely deliver precise p and timely election results.
"Humans make mistakes. I'm very worried about the accuracy of our elections if we have to rely on a hand tally of votes," said Chambers County Clerk Heather Hawthorne said. "The inaccuracies would be huge, and our state would be in trouble."
Election security experts are also concerned. "You may be able to conduct an election, but it would not be accurate, it would not be secure and would not be timely," said Ryan Macias, an election administration, security and technology expert and founder of the elections consulting company RSM Election Solutions. "With how complicated U.S. elections are, this is inconceivable."
Lawmakers were or should have been aware of the fact that — the secretary of state's office provided cost estimates before the passing of the bill.
According to those estimates, it will cost taxpayers more than $116 million to replace the eliminated equipment. Since any new machines cannot be reused — the data can only be "written once" — this would compel the counties to continue buying new equipment. The secretary of state's office forecasts that this ongoing cost would be more than $37 million every two years.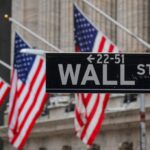 And that would only happen if counties are not find compliant voting technology to buy. According to the Texas secretary of state's office, the two Texas-certified voting machine vendors, Hart InterCivic and Election Systems & Software do not currently build such machines. Although, no machine matching the particular description has been invented by any company operating in the United States. Notwithstanding the fact that Hall's provision requires states to purchase and implement the technology by Sept. 1, 2026.
Neither Hall nor Hughes respond to several requests for an interview. In an emailed statement to Votebeat, Hall claimed that his intention was "to provide an additional measure of security" and that the technology would ensure that final counts represent voter intent. Asked how he'd achieve additional security by requiring counties to buy nonexistent machines, he did not respond. Asked to offer his thoughts on the total cost to taxpayers, he did not respond.
Comments
comments