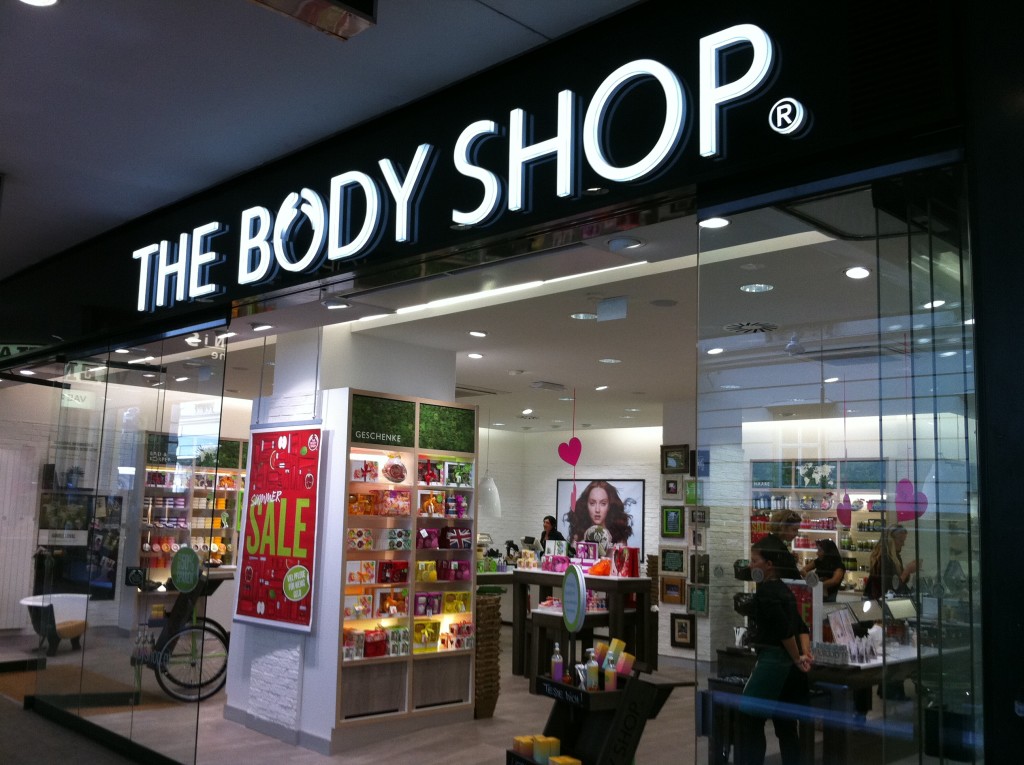 If I ever opened a store to sell dead bodies, I would name it "Kabristaankart", and in order to stay near the supply side I would open the store near a cemetery.
No, that's not my ultimate business plan. This is how I wanted to start today's story, the story of The Body Shop.
The name will surely ring a bell among girls (and men who are in a relationship).
For the singles (like me) reading, and people who haven't heard this name before, The Body Shop is an international retail chain of cosmetics with its headquarters in England. It is owned by L'Oréal and has 1,200 products in its catalogue. They have 2500 franchise stores in 62 countries. Now, this is a huge brand we are talking about.
Today I am going to tell you their story. How the founder Anita Roddick took the worst that was coming her way and turned it into on the best things that could have happened to her business.
The business was first started in the year 1976 when Anita's husband was out fulfilling his dream of riding a horse from Buenos Aries, Argentina to New York.
Roddick's husband had to leave her and his two daughters behind. Anita, like a wife which most of guys expect to have, supported her husband in his dream. But that wasn't easy.
She would need money to feed the family while the man was out riding a horse. Where would the money come from?
She was an avid traveller and on her previous travels she had picked up some knowledge about making natural cosmetics. Without expecting to make much money and only to feed her family she opened a store.
The 33 year old, initially couldn't manage to fill up her store with hundreds of products, but also she couldn't afford to look small enough to be ignored in the market. So what did she do?
She didn't increase the type of products she had, instead she packaged them in bottles of different sizes to give an illusion that she carried a hundred products in her 400 square foot store.
The woman was a marketing genius. She knew how to fake size, as you just read, over that she was a master at getting publicity.
Remember the first line of the article.
Her store was located near two funeral homes and it had the sign "The Body Shop".
Yeah! Sounds fun right? This fact gave the name of the store a whole new meaning.
This was a joke the neighbors didn't like at all. The funeral home owners threatened her to change that name. They claimed the name confused their customers.
While most us would either change the name of our store or fight in court to keep the funky name, Anita, as I told you, was a marketing genius.
She took all of what was happening to her and leaked the story to a local newspaper, the Evening Argus. The newspaper wrote about her in a sympathetic column giving the idea of a woman shopkeeper under siege. Now that was something feminists couldn't take and it generated a large enough controversy to increase the footfall at the store.
People started visiting The Body Shop to see what was this thing all about. Why was everyone talking about this woman? Was she selling dead bodies? Or whatever may the reason be, those people gave The Body Shop a great start.
Now, after the first success and validating the concept, time came to expand, but expansion asks for money. She didn't have that. Banks weren't willing to loan money to some 33 year old woman making money selling butter cream, or as Anita herself puts it.
"No bank wanted to go into a business with a hippie chick dressed in a Bob Dylan T-shirt who made her money selling cocoa butter cream"
She was frustrated. She needed money to expand her business. Banks weren't willing to loan her some.
As a last resort, she turned to a gas station owner for money. The man was named, Ian McGlinn. He agreed to buy 50% of the business for 4000 pounds.
And then she was set.
She later campaigned for environmental movement and inspired people to care and choose sustainable products, thereby riding the wave and selling more.
Again, as I said, she was a PR (or, maybe I said marketing) genius.
In all this she was successful in becoming a worthy competitor to the giants in the cosmetics industry. The guys at L'Oréal can vouch for that. They acquired the body shop in 2006 for £652.3 million. That money made Anita Roddick, the hippie who sold cosmetics near funeral homes one of the richest women in England.
---
Here is what you can take away from this.
In her whole story she faced many challenges, but with her creativity and intelligence, and arguably some appetite for risks she defied common logic. I mean, the woman ran a successful cosmetic store by the name of The Body Shop near two funeral homes, turned an upcoming lawsuit into a successful PR stunt and made waves with her wonderful products.
She surely teaches every one of us, "Ki bhai dum hona chahiye, baaki to sab ho jaayega!"
And yeah, I saved the best part of the story for the last.
Remember the gas station owner, Ian, who bought half of her company for £4000?
He later made £137 million off the shares.
Comments
comments