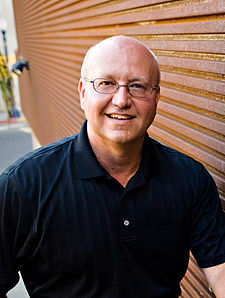 Mark Whitacre's whistleblowing story is similar to that of high-drama movies – both literally and figuratively. A prodigal student to a federal criminal, to a celebrated hero, the man's entanglement with the ADM shaped his life.

About Mark Whitacre

Mark was a Grade A student and an accomplished pupil who received his undergraduate and postgraduate degrees from the Ohio State University in a record time of four years. After this, he went to Cornell University to pursue a fully-funded, Ph.D. program.
At Cornell, he developed his thesis on nutritional biochemistry. However, this was not the end of his academic pursuits. Whitacre went on to take on multiple graduate degrees while pursuing his Ph.D.

As soon as he received his doctorate degree, he was hired as a Ph.D. scientist at Ralston Purina. This was a Missouri-based, animal feed and pet food company. 2 years after his gig at Ralston Purina, he was offered a job at a multibillion-dollar company, which was then known as Degussa Chemicals and is now known as Evonik.

The Degussa Rise

While doing his job at Degussa, Mark Whitacre was transferred to the company's Germany headquarters in order to get some international exposure at the company. His stint was very successful and he slowly climbed the ranks.
By the end of 1989, he was the division VP for Degussa and was designated to work with Archer Daniel's Midland on a joint venture. During this project, he became friends with executives from ADM and they offered Whitacre a top position in their company.

Archer Daniels Midland

ADM was a company in the big leagues. It was a fortune 500 company and also the biggest food additive company in the world. They incorporated their ingredients into brands that are famous to this day – Coca-Cola, Kraft Foods, Kellogg's Cereal, and Peps. They had an annual turnover of USD 70 billion and looked over 30,000 employees. Being a part of ADM was no small deal, even for Whitacre.   

Here he became the president of the bio-products division (the youngest one ever) and within three years at the company, he was promoted. After his promotion, Whitacre became the vice president of the company and a corporate officer. He was soon to take over as COO and President of ADM. When speaking of his new job, Mark had the following things to say:

"My base salary and stock options combined were well into seven figures, and I had free access to one of the many corporate jets. My wife and I and our three children enjoyed living in a huge mansion, and our children went to the best private schools. We had the best the world had to offer, or so it appeared."

The Downhill Change
Soon, Mark's wife Ginger started noticing absurd and worrisome behavior from her husband and suspected something was wrong. Her hunch proved to be true.

As Mark rose the positions in ADM, he also started noticing some uncanny and possibly unethical activities in the company. More than noticing, he felt pressured to be a part of it. ADM was involved in a massive price-fixing scheme – which is now famously known as the "Lysine Price-Fixing Conspiracy".

The scheme was a coordinated effort by ADM and its various competitors to increase the price of the animal feed – lysine. Fixing the price of this component meant that they were stealing millions of dollars each year from consumers in the form of higher product prices. This sort of conspirative price hike is known to be a federal crime in the US.

Mark confessed and poured the details of the events to Ginger who found these events deeply problematic. She pushed the man to come out and blow the whistle on the conspiracy and said that otherwise, she would do it herself. On the same day, Mark Whitacre landed himself in the FBI office and confessed to the white collar crime that he and his company were parts of.

"…it was Ginger who was the true whistleblower of the ADM case. If it was not for a 34-year old stay-at-home mom of three young children, the largest price-fixing scheme in U.S. history may never have been exposed." said Mark in an interview.

Undercover

However, confessing was not the end. In order to hold everyone involved responsible for the crime, Mark was instructed to go undercover for the FBI. He wore a wire for two years in order to expose the entire conspiracy.
This took a toll on his family and his sanity. To add to this, after the FBI investigation reached completion, Mark was sentenced to penitentiary federal prison for 10 years. The white-collar crime conducted by ADM became a matter of national attention.

While he was in jail, in 1998, an attorney got in touch with Mark's family saying that while Mark would be in prison, the family would be supported by prestigious companies like Coca-Cola, Kraft, and Pepsi. It was a way of showing their gratefulness for Mark's courage. Soon, even though he was in jail, things started looking up.

"In June 1998, in a prison cell, I got on my knees and admitted to God that I was a sinner, and I asked God to forgive me…That day, June 4th, 1998, for the first time in my life, I surrendered my life to Jesus Christ. At last, I had peace."

A Fresh Start
After Mark was released from prison, he found a space in another biotech company – CBMC. And as irony would have it, Mark's story was adapted into a Hollywood film called "The Informant", and he also became the subject of a documentary run by the Discovery Channel.

Mark Whitacre served time for a crime he did not begin nor intended to participate in. However, things took a turn for the better, and he now happily lives with his wife and children and says that God had a significant plan for him which ended with him on the good and right side.
Image Credits: Creative Commons
Comments
comments