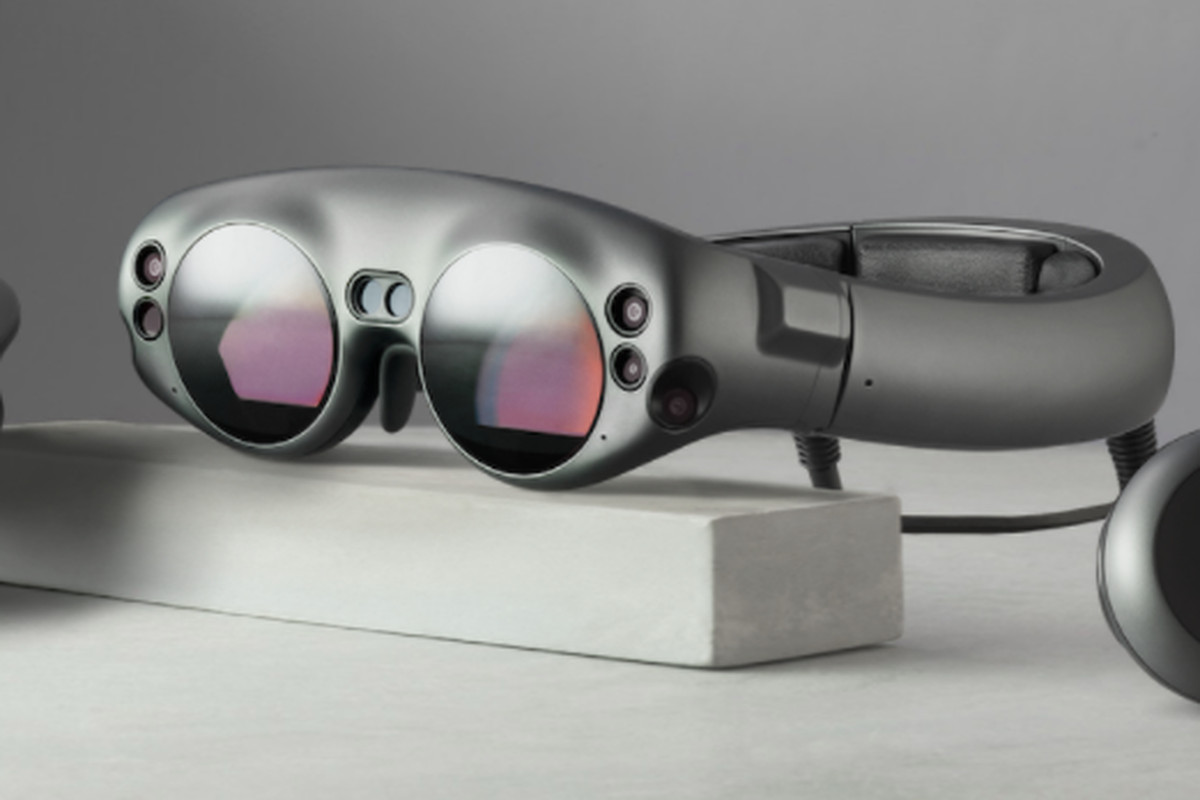 The magic leap one creator edition which is the first mixed reality headset from the startup 'magic leap' is going to ship today in some of the select areas in the US for $2295. Magic Leap CEO, Rony Abovitz calls it a "full-blown, working consumer-grade product," and AT&T has said that it will show demo at some of the stores soon.
A magic leap device consists of three major parts which include the lightpack, lightwear, and a handheld controller. The lightwear works on the combination of a lens and a tracking camera called a "photonics chip" to project images over the real world.
On the other hand, lightpack features a Nvidia Tegra X2 chipset, 128GB of storage, 8GB RAM, and a battery which is supposed to provide up to 3 hours of usage on a charge with the help of a USB Type-C. There is also a headphone jack but by default, magic leap uses small speakers which are built into the edge of the headset.
Magic leap has signed a deal with AT&T for providing the mobile data service in future, as the magic leap only features Wi-Fi connectivity and Bluetooth and it is built for indoor use. Moreover, Abovitz says that it can work "under certain conditions" outdoor as well.
The magic leap world store will also include an art tool which is called as Create, a preview of the NBA app, and the musical Sigur Ros Collaboration Tonandi. Apart from that, developers can get access to the source code and assets from the Magic leap experiences to get some sort of help in their own work. Magic leap already runs a portal for the developers with several tutorials in it and a software development kit.
Picture Credits: TheVerge
Comments
comments