Thomas H. Lee, a pioneer of private equity investment, also an American billionaire financier, breathed his last on Thursday at the age of 78. The actual cause of death is yet to be declared by his family. 
According to some unidentified police sources, Lee was found to be dead at his Fifth Avenue Manhattan office, the headquarters of his investment firm on Thursday morning, from a gunshot wound.
A BBC News statement revealed that police received a call to 911 from the office on Fifth Avenue shortly after 11:00 (16:00 GMT) on a Thursday morning.
The New York Police Department stated that emergency medical service personnel answering the emergency call at that time on Fifth Avenue found a "male who was pronounced dead at the scene."
"Upon arrival EMS [Emergency Medical Services] responded and pronounced the male deceased at the scene," they said.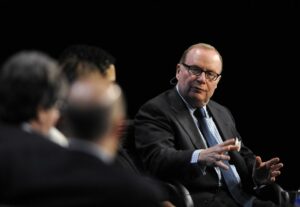 No further details were given by the police personnel, however assured that medical experts will determine the manner and cause of death soon. 
"The family is extremely saddened by Tom's death," Lee's family said in a statement. "Our hearts are broken. We ask that our privacy be respected and that we be allowed to grieve."
Thomas H. Lee was the founder and chairman of Lee Equity. It was founded in 2006. Earlier, he served as the chairman and CEO of the Thomas H. Lee Partners, which was founded in 1974.
Lee was a responsible man. Over the last 46 years, he kept investing more than $15 billion of capital in different transactions, some of them including sales of brands such as Snapple Beverages and Warner Music.
He served on many boards of organizations as a philanthropist and trustee, including the Lincoln Center, the Museum of Modern Art, Brandeis University, Harvard University and the Museum of Jewish Heritage.
A statement by a family friend and spokesman Michael Sitrick said: "While the world knew him as one of the pioneers in the private equity business and a successful businessman, we knew him as a devoted husband, father, grandfather, sibling, friend and philanthropist who always put others' needs before his own."
In the year 1996, Lee gave $22m as a donation to his alma mater Harvard University. His donation has been used to provide financial support to many students.
"I've been lucky to make some money. I'm more than happy to give some of it back," he said at the time.
For now, he is survived by his wife, Ann Tenenbaum and his five children.