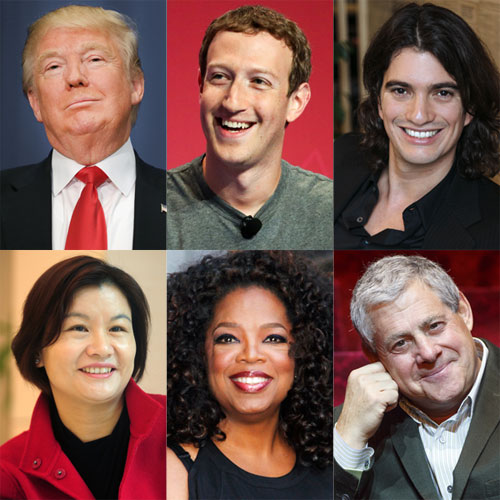 2 March, 2016, USA: 'World's Top Billionaires' this subject is always been a best seller among the readers. This is mainly because; it tends to generate a curiosity among the readers about who is leading the bandwagon, who has been dropped and who has been replaced. So, to put an end to reader's speculations, Forbes has released it list of 'World's Top Billionaires 2016'.
This time company has shortlisted around 1,810 billionaires. However, their aggregate net worth has declined to US $6.48 trillion as compared to last year. It was also the first time since 2010 that the average net worth of a billionaire dropped, it is now US $3.6 billion, US $300 million less than last year. This year's list has witnessed a big turn arounds as 221 people fell off from the list and on the other hand, 198 newcomers joined the rankings.
This year also, Microsofts' Bill Gates has managed to retain his top position with a net worth of US $75 billion, despite being US $4.2 billion poorer than a year ago. With this, Gates has scored a Hat-trick by holding the position for three consecutive years.
Buffett at No. 3. Zara 's Amancio Ortega moves up to No. 2 for the first time, displacing Mexico's Carlos Slim, who slips to No. 4. Slim's fortune fell $27.1 billion to $50 billion in the past year, as shares of his telecom business América Móvil tumbled, according to the list.
Mark Zuckerberg, had the best year so far among all the billionaires. Founder of Facebook has moved up to sixth spot from 16 after adding around US $11 billion to his net worth. He and Amazon's Jeff Bezos both make their first appearance in the top ten of Forbes' annual ranking of the world's wealthiest.
Image-Forbes
Also Read-
 Bill Gates Takes The Side Of FBI In FBI Vs Apple Issue
Mark Zuckerberg Retaliates On Employees Who Defaced 'Black Lives Matter'
Comments
comments