Degreed began its journey in 2012 in San Francisco by aggregating and curating content. The company has been investing heavily in data science and engineering. This is to personalize the learner's experience established on their choices like role, goals or interests, and to automate administrative responsibilities such as auto-tagging content. This led the company to new opportunities, including developing a proprietary, dynamic taxonomy of skills that are connected to job roles as well as learning content.
The company has raised USD 153 million in funding since its launch, and two global acquisitions. The last round of funding was USD75 million.
Recently, we had the honor of interviewing Mr. Todd Tauber, VP Product Marketing Degreed on Future of Work and Learning.
1. Can you give an overview of your product offerings which are specific to India?
A – Degreed is a workforce upskilling platform that is designed to empower individual workers and their managers, not just corporate learning or HR teams. So, what the product does is to continuously track and develop the skills that people need in ways that are more sort of naturally connected to the way that people live and work.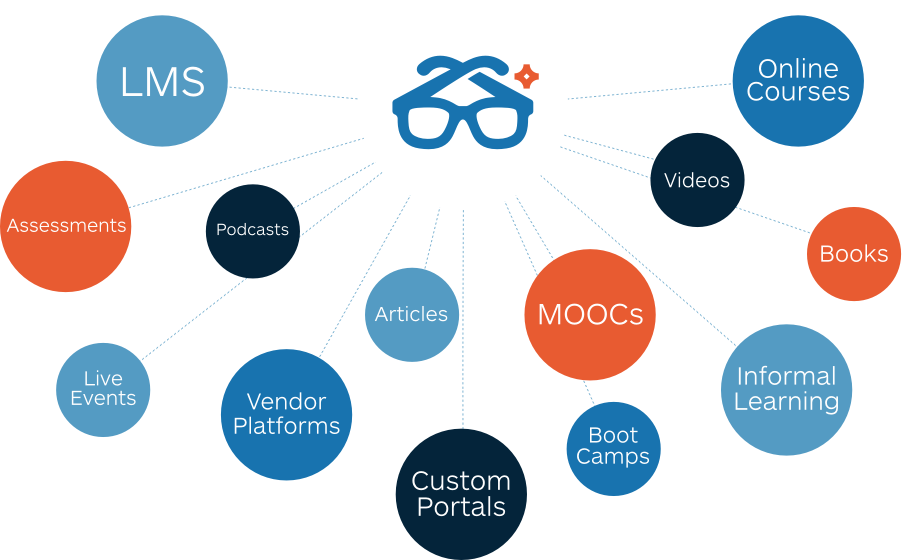 2. How different Degreed is from other learning platforms?
A – One thing that is very different about Degreed from pretty much every learning platform that I am aware of is that we have an index of free and low-cost resources from all over the internet in the variety of formats not just structurally designed materials like classes and courses but also articles, books, videos, podcasts, and events. A lot of those things are available for little to no money and organizations as well as individuals can access them more cost-efficiently essentially.
We are trying to connect people with the world's best content. Those non-traditional types of learning resources are a much bigger part of how people develop their skills everyday every-week, than more traditional forms of training content like classes and courses. So, people according to Degreed-Harvard survey only really take classes and courses only 3 or 4 months at most. Most people don't get certifications every year. But they are constantly reading and connecting with other people and solving problems through search, while they are on their jobs or watching videos and sharing things with their teams. Those are more natural ways to be learning but they can also be much more cost-effective.
3. How you are bringing innovations to L&D?
A – Traditionally learning and development in organizations both big and small has been a top-down process. Organizations create and deliver training content for people. That doesn't necessarily scale up, you can only reach some percentage of employee base every year with a catalog of classes and programs that most L&D teams can cost-effectively create and deliver.
A lot of forward-thinking and progressive organizations have already started shifting their learning strategies from training people to enabling managers and people to own more of the responsibilities for development. So, we are bringing innovation in the market by pioneering that approach. We have the first tool designed specifically for the way that individual workers actually develop their skills throughout their career. 
4. What are the key takeaways from Degreed-Harvard's survey?
A – There are three big takeaways from that research.
It's individual and managers, not HRs the corporate learning function that actually drives most of the learning that happens in the workplace". that drives learning in the workplace. And this is actually a global phenomenon. we see this very consistently across all the markets from where we get the data from. The vast majority of learning that happens every day comes from unstructured learning resources.

While people are driving a lot of their own learning, they need guidance and support to channel and focus their curiosity and to connect their learning to growth opportunities and to their careers. Over 60% of the people that we survey around the world said they need more help aligning learning opportunities to their individual skill gaps.

The role of the learning function is evolving. While many organizations still need to do formal training and education across a range of topics. We are seeing more innovative organizations spend less budget, time in creating the learning content and more budget, time in creating environment and conditions for learning. 
5. According to you, what are skills that enterprises must build to remain competitive in the emerging technology scenario?
A – One is communication, to make sure we are solving the right problems and building the right solutions to bring people along with those solutions. The second area is critical thinking, problem-solving and also creativity. The other area is systems thinking. We see a lot of entrepreneurs, particularly in our space thinking very narrowly about point solutions. But they very few thinking in terms of higher-level systems. 
6. What will be the role of college degrees in the future?
A – This is a subject that is very much open to debate. I personally think that degrees for certain disciplines for lots of people still have lots of value and will have for a long time. But that being said, it is not the only solution. We are seeing around the world, the limitation so formal educations. We see that a lot of employers complain about the lack of job-readiness skills for new graduates. But at the same time, as people move through their careers, people are changing. People are learning new skills to move in a new direction. For example, the skill of data visualization was not that important in marketing a few years ago. But now it is important in this field.
7. What is your approach for individual learners?
A – Degreed is free for individual consumers, always has been always will be. What individuals can get from Degreed is a lifelong learning profile, where they keep track of not just everything they learn, but also the representation of their skills. So, these things exist in relatively simple ways right now. We have a proprietary process for certifying skills, and it can be represented there. We are trying to add more ways to represent skills.
---