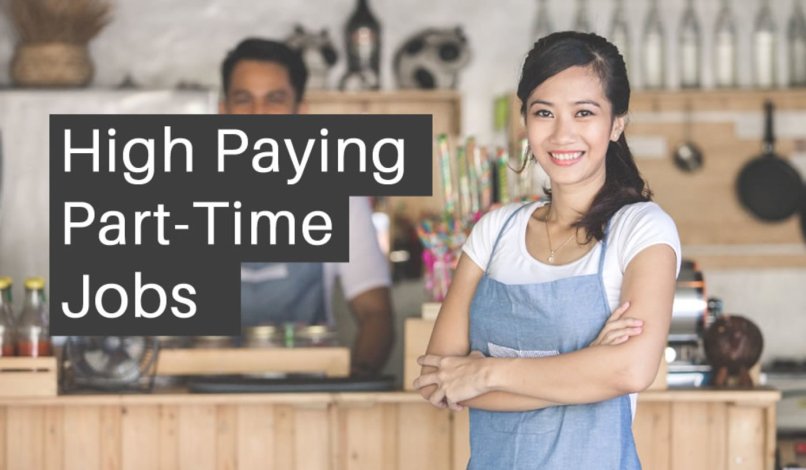 Home to the top two universities in Asia, The National University of Singapore and Nanyang Technological University – Singapore has been on the radar of international students for years now. Also, it is among the top ten best student cities in the world list and currently occupies the 6th place, which is up by nine places from 2015.
However, it's as much a fact that Singapore is among the most expensive academic destinations in the world – fourth according to Mercer's 2015 Cost of Living Survey. So, if you are a student in Singapore, it is prudent to not only spend every penny carefully but also to seek opportunities to earn during your study in Singapore.
Singapore-headquartered InstaReM, Southeast Asia's leading digital money transfer company, shares some useful information on employment preconditions and lists the types of jobs that international students can pursue in some of the favourite student destinations.
How to Get Started?
The first step to working part-time while studying in Singapore is to get your student pass, which is issued only to the international students pursuing full-time undergraduate or postgraduate courses. The process to apply for a student pass may vary depending on the type of educational institution you are enrolled at.
The Employment Pass (EP) is popular among international students to pursue employment in Singapore. But, the eligibility criteria for the EP includes a minimum salary of $3,600 per month, which is tough for students to acquire. Instead, international students tend to apply for work pass exemption to be able to work during their stay in Singapore.
To be considered for work permit exemption, you must:
Be enrolled in an institution approved by the Ministry of Manpower (MOM), Singapore
Not be an exchange student pursuing study modules in Singapore
Some of the approved institutions include:

1. National University of Singapore (NUS)
2. Nanyang Technological University (NTU)
3. Singapore Management University
4. INSEAD, Singapore
5. SIM University
6. Temasek Polytechnic
7. United World College of South East Asia
8. The University of Chicago Booth School of Business

How Many Hours are You Permitted to Work as a Student in Singapore?

Most institutions have their own rules and guidelines about the international students working in part-time jobs. As per the Immigration and Checkpoints Authority (ICA) of the Singapore Government, international students can work for 16 hours a week during their term time.
Work during vacation: You can work without a work pass during vacation, provided you:
Are enrolled in a full-time program in one of the approved institutions.
Own a Student Pass issued by the Immigration and Checkpoints Authority (ICA).
Are aged 14 years and above.
Work during term: To be able to work during your college term, you must meet the following criteria:
You need to be a full-time matriculated or registered student in any one of the approved institutions.
You must possess a Student Pass issued by the Immigration and Checkpoints Authority (ICA).
What Kind of Part-Time Jobs are Available for Students in Singapore?
Some of the popular part-time student jobs in Singapore are:
Data-entry Operator: With good typing skills this may be the perfect job for you.
Waiting or Kitchen staff in restaurants: Good pay and quite labor-intensive. If you are good at cooking, you can also consider being a chef's apprentice.
Interpreter: If you know a foreign language and are proficient in it, you can get translation assignments or an opportunity to work as an interpreter.
On-Campus Jobs: Check for vacancies in your university/college. You could be working in the library, auditing all the books and magazines and arranging them properly.
Freelancing: A lot of interesting opportunities are available for graphic designers and programmers. You can work from the comfort of your hostel-room with a laptop and a working internet connection.
You can enroll with the Careers Team of your university and keep checking for updates. You can also check with local businesses like cafes, restaurants, and supermarkets if they are looking to hire students for part-time jobs.

How Much Can You Get Paid in Singapore?

The pay depends on the nature of your work and any additional benefits that you may get. If you work at a restaurant you may get your dinner free every night! If you are working at a supermarket, your employer may offer you additional discounts on the grocery and merchandise that you buy from there. Students may earn from $1000 to $2500 a month.
There is a list of jobs and wages offered in Singapore to International Students.
Image Credit: Mysummerjpg.com
Comments
comments