Tradexs is a B2B marketplace to trade excess inventory in a transparent, organized and more profitable way. Facilitating interaction between sellers and buyers, Tradexs helps to trade in such excess inventory in a mutually beneficial way. Being an online technology platform, a seller can reach out to many more prospective buyers and has immense scalability and no geographic limitations. From a buyer's perspective, he has a number of options to source his inventory at a competitive rate and also with significantly reduced procurement time at Tradexs.
Inspiration
Spending today complaining about yesterday, wont make tomorrow any better. It would be precise and right to quote the above before getting to know about the story behind the evolution of Tradexs which is the result of a challenge confronted by one of the co-founders in liquidating excess inventory. This was caused due to changes in market environment resulting in blocking his working capital, storage space and incur cost on maintaining such inventory.While researching on how to liquidate such inventory, he wasn't able to find any profitable solution. Scrap dealers quoted him an extremely lower price but due to lack of other options he selected that method of liquidation. After few days a customer turned up, who wanted to buy the same item products immediately at current market price. Such instances led to inception of Tradexs where sellers will be able to find potential buyers for excess inventory.
Conceptualized in 2015, Tradexs officially came into operations in October 2015 in the name of Invertryx Systems Pvt.Ltd. Currently Tradexs is a team of 9, comprising of founders, core team members and interns. Tradexs services are currently available in Pune and plans to expand in over 13 manufacturing locations over next 18 months.
The success of the enterprise is determined by the team. Tradexs is a brainchild of three entrepreneurs Milind Joshi, Pradeep Beri & Rohit Lalwani.
Founders
Milind has been a veteran in industry with over 30 years of work experience and has worked with TCS, Persistent systems. He has been mentoring startups since over a decade in Pune and consulting various manufacturing companies on technology systems and business strategy.  An IIT Bombay alumnus, Milind has also chaired IT panel with CII Pune and is the CEO of Tradexs.
Pradeep has been a serial entrepreneur with over 20 years of expertise. He currently runs a Brand Management company and helps his clients (mostly SMEs) with their marketing initiatives. Being a MICA alumnus, he actively contributes to entrepreneurial ecosystem in his community.
Rohit is a parallel entrepreneur and entrepreneurship coach. He has developed a course in entrepreneurship and teaches the same at premier engineering/management Schools – CIIE IIM Ahmedabad, IIM Indore, IIT Mumbai & Kharagpur etc. He comes with a wide corporate experience (Asian Paints), running family business (Wonder Bath) and start-up companies (TalentBridge Technologies & Sparkpluggers Innovation Lab) spanning over a decade.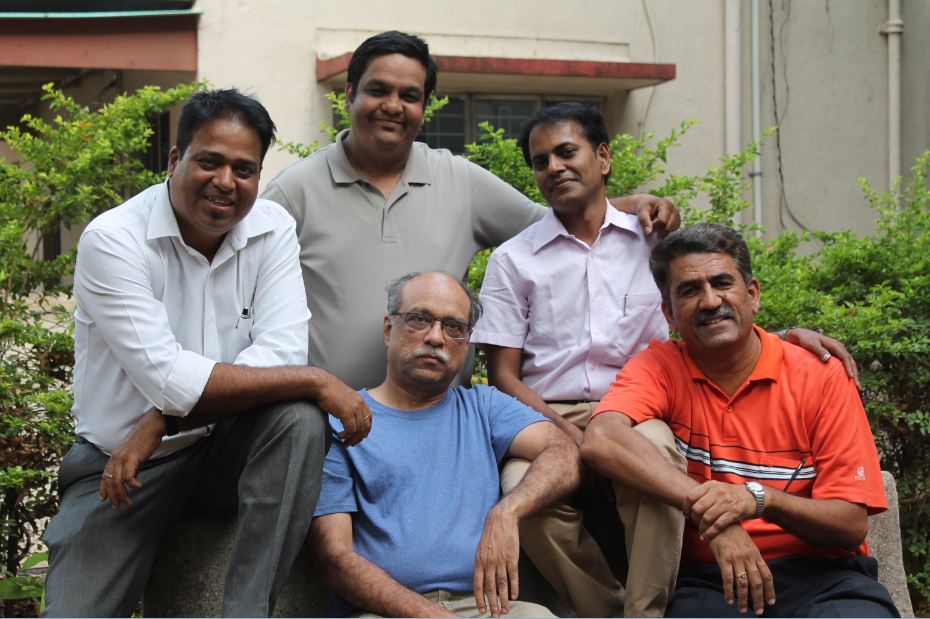 Scope & Challenges
Tradexs has an opportunity to cater across market categories, be it manufacturing, agriculture or services sector. Tradexs customers will keep interchanging their role of buyer and sellers. Both these elements, increase the potential of this idea. Tradexs initially plans to provide solution to the manufacturing sector, since they are simpler to address and face this problem in abundance. According to our educated guesstimate, manufacturing companies big and small, at any point carry excess inventory of 4-6% of their turn-over. As a routine practice, periodically they have to clean their balance sheets and also clear their valuable storage space by selling the excess inventory items.
Tradex has online direct competitors such as Xstok.com, Nonmovinginventory.com and Factorysurplus.in. The indirect competitors of Tradexs, comprise of ecommerce companies which trade in industrial products on their platform. However non-exclusivity for B2B products, sale of new packed products at current expensive market prices and higher lead time to procure the product are the reasons which give Tradexs an edge over its indirect competitors.
On Make in India
Markets booming across the sectors will result in higher GDP and government initiatives likes 'Make in India' will give a boost to the industry. Also global competition is forcing companies to improve their bottom lines. Tradexs will be able to develop a circular economy and reduce excess purchase from foreign countries to certain extent. The resources available in the country will be duly utilized with the help of Tradexs. In short, not directly but indirectly Tradexs will contribute to the 'Make in India' initiative.
Plans of expansion
Tradexs plans to list over 20 crores worth of excess inventory by 30th May, followed by a focus on empanelling potential buyers for such inventory. Tradexs is also working on raising investments and  in diversifying more sectors and manufacturing cities.
Comments
comments