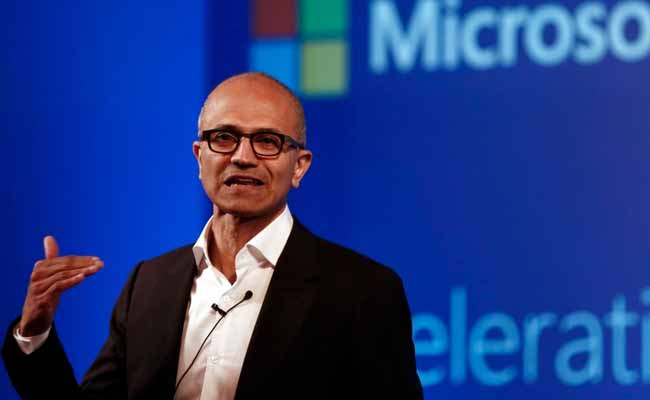 20 May 2016, NEW DELHI: After Apple CEO, Tim Cook visits India, Microsoft CEO – Satya Nadella will be visiting the country on May 30. Currently Tim Cook is touring several cities and is planning to meet Prime Minister Narendra Modi. However, the schedule hasn't been finalized because the results of several Indian state assembly elections are due this week. This peak summer season has been an odd time for high-profile tech executives to visit India.
According to sources and reports by ET, Nadella will meet young entrepreneurs, developers, academicians and students in one session in Delhi during his visit.
Nadella will also attend a session with around 150 top executives of corporate India, which will be organised by Confederation of Indian Industry. This session will be an hour-long interactive session with industry executives. This will mark his third visit to the country.
During his last visit in November, Nadella addressed Microsoft's 'Future Unleashed' event in Mumbai and met industry leaders such as Anand Mahindra – Chairman of Mahindra, and Axis Bank MD, Shikha Sharma.
India has become an important destination for prominent global chiefs, earlier, Google CEO, Sundar Pichai  and Facebook CEO, Mark Zuckerberg visit the country. Currently Apple's Tim Cook is touring India.
Image: NDTV
Comments
comments