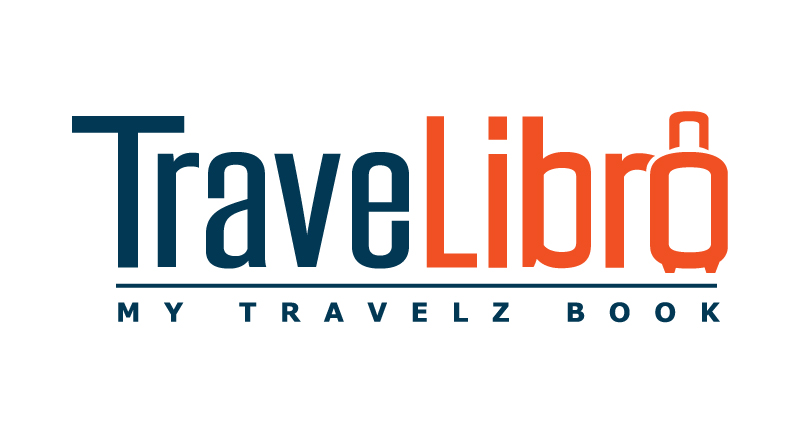 TraveLibro is a travel social networking portal which aims to create a travel eco system to connect travellers with fellow travellers, bloggers, travel agents, on-line travel agents and other industry partners.
---
More than 2.8 Billion people across the world use the internet, 2.1 billion users have smart phones, 2.08 billion are active on social media platforms, above 1.1 Billion people travel each year and the entire travel industry is worth more than $2.4 trillion. This is no entity though that combines both (travel and social) these worlds providing an entire experience to a traveller, from planning the next big holiday on the bucket list to cherishing all your travel memories forever. While there are entities that cater to certain niche aspects of travel, there is no single space that encapsulates them all. In this evolving age of technology, there is no stand alone platform sophisticated enough to capture all aspects of holidays and travel experiences. TraveLibro looks to address to that void in between both these massive industries. While there is none that focuses on the entire experience they would still face competition from social media giants like Facebook and Google and travel giants like Kayak, TripAdvisor and Trivago.
"It is your entire travel experience, right from the bucket list to a suitcase full of memories."
TraveLibro seeks to bring globetrotters, travel enthusiasts, businesses (primary and ancillary), and advertisers on a single platform, such that it adds value to all and creates a holistic experience. TraveLibro embodies the joy that taking a journey entails by embracing all its aspects.

[box type="shadow" align="aligncenter" class="" width=""]
From a traveller's perspective you can
Explore: 80 Countries, 1200 Cities, 20-50 Must Do's per city for different types of travellers, over 10,000 hotels, more than 35,000 restaurants and over 3000 itineraries
Plan: 3 Step simple trip planner using the information mentioned in Explore
Book: Meta Search engine launching in March
Experience: TraveLibro App – On the Go Journeys
Share: Social Networking Element
Cherish your past memories: Travel Diaries
All under one roof, on TraveLibro.
[/box]
From a travel agents' perspective its a dream come true ! Check out the video to know more !
[youtube https://www.youtube.com/watch?v=IUNM1AeHOv4]
"TraveLibro is a unique combination of the travel and social networking industries."
The product differentiation is that it is your one stop shop for all things travel related. You don't need to hunt multiple websites for information, travel planning, booking or even experiencing. TraveLibro provides for all of this under one roof. Speaking of unique, their USP is a feature on the App called On the Go.
[youtube https://www.youtube.com/watch?v=GjMFgy99jjM]
For those of you who prefer to go off the beaten track and find something new with every destination, download the one stop app with its suggested must-do's and list of hotels and restaurants. That's not all! With the 'On the Go' tab, you can also track your travel experience with simple check-ins, picture uploads and status messages and (like the name suggests) while you are on the go. Furthermore, it allows friends travelling together to share experiences and post moments to the same timeline so that you can relive your travel moments over and over again!
The Travel Aficionadi's Journey
TraveLibro is the brain child of Monish Shah, a former investment banker and Malhar Gala, a serial entrepreneur. Monish was an investment banker for 8 years at Deutsche Bank before starting TraveLibro and Malhar has a background in the jewelry and fashion industry.
"When I was planning my honeymoon I realised the idea that there is not a single portal where I could draw inspiration from the past trip of my friends. Additionally I had to visit over fifteen websites and spend over ten hours to plan my trip. That's where the idea of TraveLibro originated of having one single platform which would do everything for me with regards to my travels" – Monish.
The journey started in 2013 while Monish was still at Deutsche Bank. They launched their Beta website in March 2014, that's when he drew an attractive offer from Malhar Gala who came onboard as a Co-Founder and brought in substantial money into the business in addition to the huge investment already made by Monish. This gave him the flexibility of coming onboard full time and setting up the entire business by taking the plunge. In December 2014 they rented their first office and hired some talented individuals from the technology, travel, research, digital and editorial space. Today TraveLibro is the end result of the hard work and contribution of over thirty individuals.
"We at TraveLibro believe that each day brings with it a new challenge and something new for us to learn- be it marketing, strategy, partnering with industry players, constantly developing our own product and constantly challenging ourselves to strive for bigger and better things." – Monish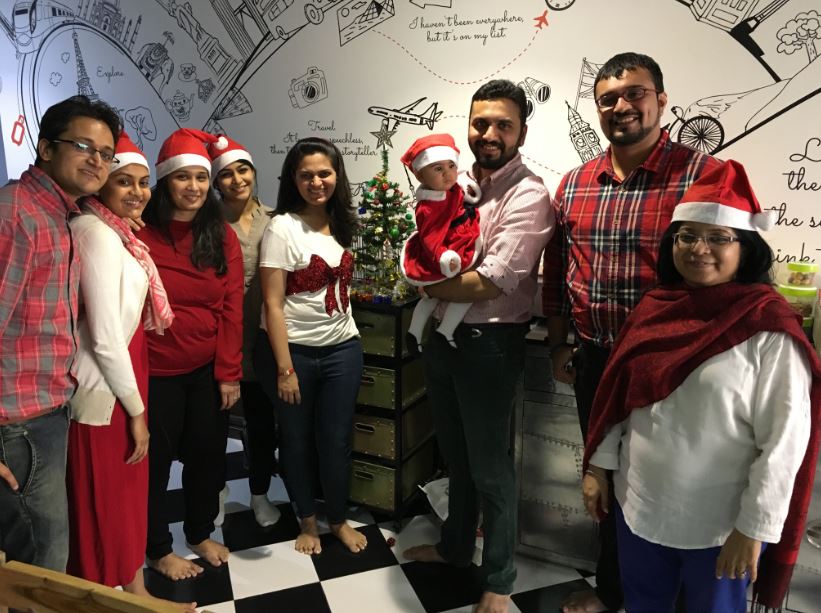 The TraveLibro Team
As a start up looking to build an entire eco system cost and expertise are always a challenge. In addition to marketing the entire gamut of services that TraveLibro provides has been a challenge since day one as there are a lot of components that need to come together. However they have stood through the difficult times and their product has finally come together making it a lot easier to market and showcase their offerings.
They have over 150 partnerships in the pipelines and are currently in talks with a few VC's to secure a Series A round of funding. Their booking search engine is going live in the coming few months. Travellers from across the globe will be able to compare the cheapest prices from OTA's across the globe for flights, hotels, car rentals, parking spaces, home stays and tours.
TraveLibro aspires to be a space where every frequent globetrotter meets his next inspiration, every soul-searcher meets his next connector and ever-jaded explorer meets his next soul-stirrer! A space that every traveller belongs to, and one that belongs to them!