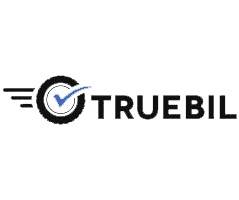 22 January 2019, India:
Used car marketplace Truebil has announced its series B funding round and has raised ₹100 crore in a mix of equity & debt. The round was led by Japanese investor Joe Hirao. With this latest round of funding, the company has so far raised a total of ₹160 crore.
Existing investors Kalari, Inventus, Kae, Shunwei, and Tekton have also participated in this round. Merisis Advisors were the investment bankers for this round of funding.
Suraj Kalwani, CEO of Truebil, said, "I am pleased to announce our newest funding at this stage of operational profitability which reflects the success of our efforts in bringing trust and assurance in the used car industry. We are currently selling over 600 cars per month and with our strong tech backbone we are making aggressive strides towards becoming the numero uno used car retailer platform in India. "
Suraj Kalwani added, "We are extremely happy about the confidence investors have shown in us and the continued trust and support of our customers. We are all set to bring in more value added services aimed at providing the best in class customer experience."
Shubh Bansal, Co-Founder, Truebil, said, "The funding will not only boost the brand's status as a leading used car platform, but also help us take it to the next level of growth. We will be using these funds to expand the business in other geographies and strengthen our technology stack which is the backbone of the consumer-focused retail business."
Truebil is an omni-channel platform for buying and selling of pre-owned cars. Based out of Mumbai, Truebil makes the process of buying and selling pre-owned automobiles completely hassle-free. It also offers end-to- end services on the entire buying/exchange process through easy loan and paper transfer.
The platform has also introduced its full-stack model Truebil Direct that maintains a unique online to offline integration. Truebil Direct enables buyers to shortlist and buy best-quality cars directly from its offline dark stores with a 1-year comprehensive service warranty, 1-year Roadside assistance, and 1 free servicing. The company is currently operational in the three major cities of India: Mumbai, Bangalore & Delhi.
(Image – Truebil)
Comments
comments