In the fourth quarter of last year, several major investment firms, including Tiger Global Management, GQG Partners, Capital Group, BlackRock Inc, and JPMorgan & Chase, were noted as being the largest sellers of TSMC (Taiwan Semiconductor Manufacturing Co Ltd), a leading Taiwanese contract chipmaker. This news was revealed through regulatory filings.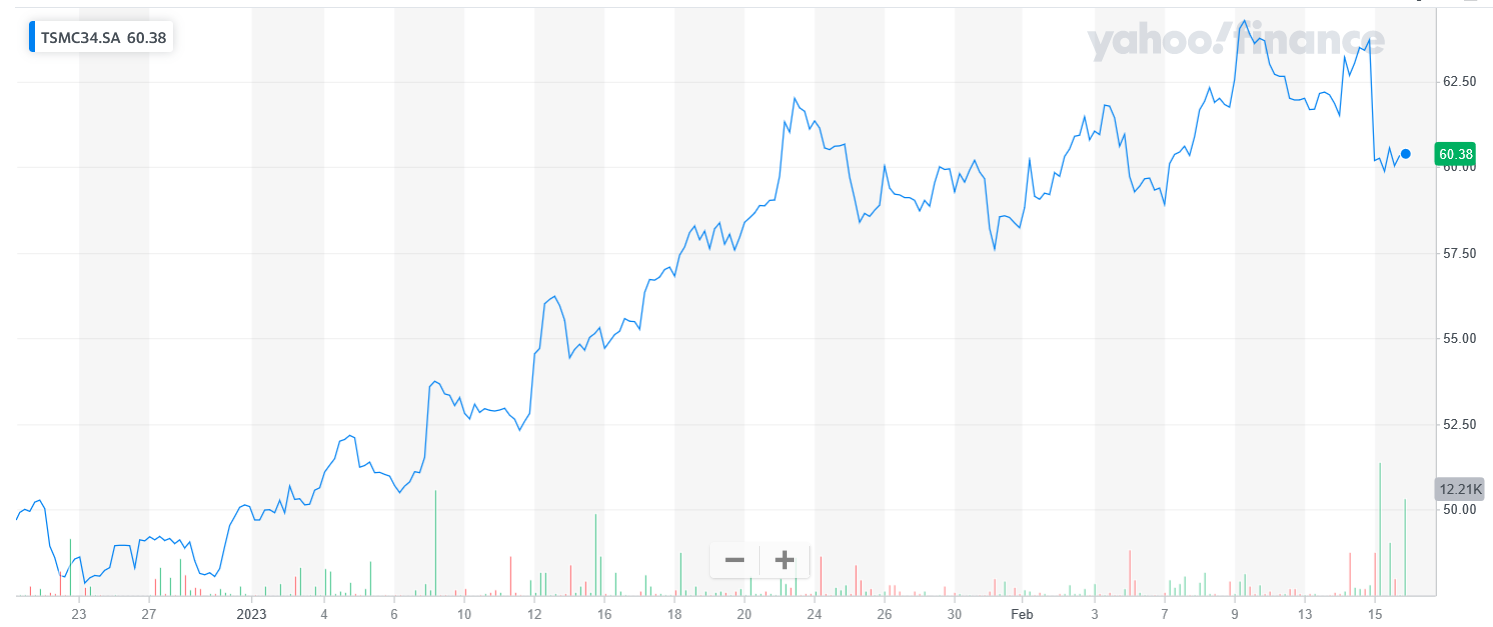 Interestingly, Berkshire Hathaway, the investment firm led by Warren Buffet, also announced that it had reduced its position in TSMC by a significant 86.2% to just 8.29 million shares of American depositary stock. This move was made only three months after the company had purchased $4.1 billion worth of TSMC stock. The announcement of Berkshire's divestment in TSMC caused a 6% drop in the chipmaker's shares the following day, although the stock remained up 23.5% for the year.
It is important to note that TSMC has not commented on the matter, and thus it needs to be clarified as to what motivated the investment firms to sell their shares in the chipmaker. Nonetheless, the fact that both Tiger Global Management and GQG Partners sold a significant portion of their TSMC shares while still holding onto some could indicate a broader shift in investment strategy or a change in the investment climate within the technology sector.
What is the future of TSMC?
It remains to be seen what impact this divestment trend will have on TSMC's future, as the company is a major player in the global semiconductor industry. Nevertheless, these developments highlight the dynamic nature of the investment landscape and how quickly it can change, even for the largest investment firms.
According to regulatory filings, investment firms Capital Group, JPMorgan, and BlackRock sold millions of shares in Taiwanese chipmaker TSMC during the fourth quarter. Capital Group sold over 9.5 million shares, while JPMorgan and BlackRock each sold roughly 4 million shares.
Berkshire Hathaway, led by Warren Buffett, also cut its stake in TSMC by 86.2% in the same period, a move that puzzled many investors. Charles Munder, a director and vice-chairman of Berkshire, described TSMC as the "strongest semiconductor company on earth" but did not provide a reason for the sale.
Bill Smead, the chief investment officer of Smead Capital Management, speculated that Berkshire may have sold the shares to invest in Apple. At the same time, another long-time investor, Thomas Russo, suggested that Buffett may have identified a change in the environment that could negatively impact TSMC.
What is TSMC?
TSMC (Taiwan Semiconductor Manufacturing Company) is a Taiwanese semiconductor foundry that manufactures and supplies high-quality chips to a wide range of customers worldwide.
The company is the world's largest dedicated independent semiconductor foundry. It plays a vital role in the global semiconductor industry, producing advanced chips for various applications such as mobile devices, high-performance computing, automotive electronics, and artificial intelligence.
Comments
comments