Elon Musk, the billionaire entrepreneur and CEO of Tesla, SpaceX, and Twitter, is all set to be interviewed by Fox news celebrity journalist Tucker Carlson. In an announcement made by the channel this Friday, they have revealed that their next guest for the Tucker Carlson Tonight show, their primetime news show, is none other than the billionaire CEO Elon Musk who is always wrapped round controversies. Earlier this week, the T.V. host had invited the former President of the United States, Donald Trump who spoke about his recent indictment and commented on the Democrats.
Why Elon Musk?
Although it is not at all unusual for a celebrity billionaire like Elon who runs multiple companies to be invited for an exclusive interview, there are some speculations regarding the possible reasons for Fox to interview Musk at this particular time.
Recently, Musk has made to the front page of every international and national daily at least once every week if not more. This dates back to when the billionaire acquired the social media giant, Twitter. Following his Twitter acquisition, he has been in the news for laying off the majority of his new company, his tweets (that he agreed did sometimes did more harm than good) and his involvement with crypto currencies. There have also been a series of lawsuits against the firms led by him. These include multiple legal class action lawsuits,
against Twitter for alleged unlawful termination of the employees who worked at Twitter and unusually low payments to those who were fired
against Tesla for alleged violation of customer privacy using the cameras mounted on Tesla cars for driving assisting features.
The companies led by Mr. Elon Musk have not stayed away from legal trouble in the last few months. His legal team has had to prepare defenses for multiple cases registered for varying reasons.
Elon is also known for his unique approach to the leading the company. He is also known for sleeping on a couch inside a library in his office premise and other strange work habits that the billionaire possesses. However, his achievements in multiple fields: automobile industry, space missions, social media, etc have made the billionaire an all time favorite of other budding entrepreneurs and the younger generation.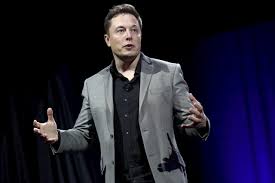 What to expect from the interview:
The interview will be held within a two day span and will give an insight into Elon's experience working at Twitter, controversies surrounding Artificial Intelligence and how AI could be used to bring about change in the world, his plans for Tesla and the latest SpaceX launch.
It is likely that Musk will address some controversies surrounding his recent decisions. It is expected that he will also be questioned upon the 'government funded' and 'private funded' labels that he has introduced on the social media platform that have faced backlash from a few media houses. He might as well be questioned upon the increase in the number of bots on the platform, his controversial introduction of Twitter Blue that led anyone get a blue check mark after subscribing and the removal of the blue checkmark from legacy accounts.
A few days back, Musk was interviewed by a BBC reporter who dropped by his office without an appointment. He was asked questions which were mostly specific to Twitter and was seen counter questioning the claims of the BBC reporter who argued that hate speech on the platform was on the rise once Musk took over as the Chief Executive. Eventually, the interviewer moved on to the next question when Musk put him in a rather embarrassing situation. Such incidents make his interviews a lot more exciting and the CEO might drop off some really big statements in his upcoming talk with Carlson.