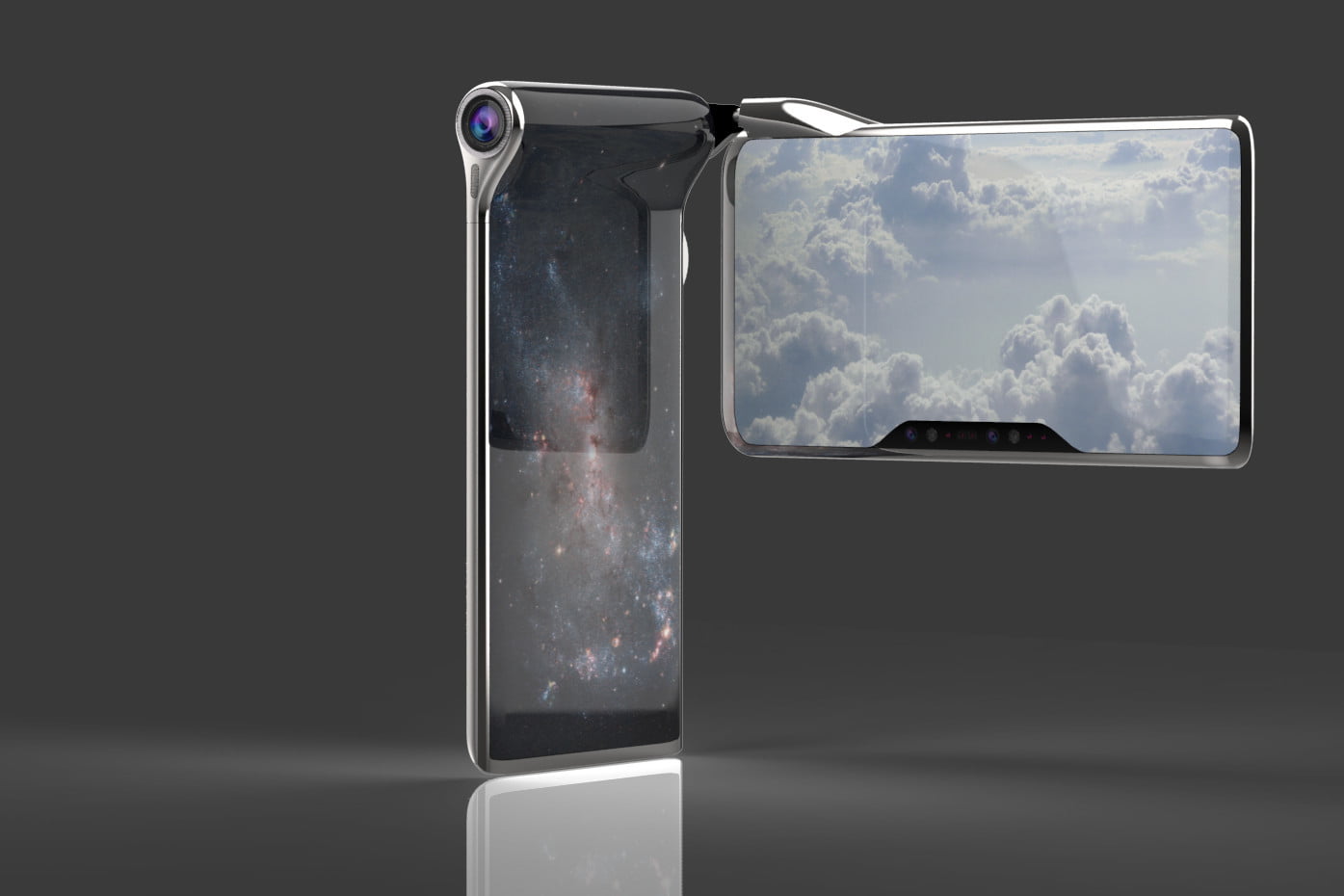 Turing, the Hong Kong-based company may have gone bankrupt without even shipping a single unit of its smartphone, but that is not preventing it from promising another headset. The company has revealed the HubblePhone which is named after the space telescope. This new phone looks even more outlandish than the first.
The design will probably include the dual display decks, and it would revolve around a 60 MP main camera enclosed in a cylindrical section. There would be even more notches on display with increased numbers of cameras, which include the dual variable aperture 12Mp sensor and a depth camera on the main deck, as well as a 12MP sensor which is placed on the upper deck.
The hardware will run on the Snapdragon 855 in each section, complete with separate batteries and it would hop on the AI bandwagon. The company is also promising an "emotional machine intelligence chip" in order to provide a "next-gen mobile gaming experience" via mixed reality. And of course, we could expect some wish-list features like 5G data and a scroll wheel.
But the issue is that you have to wait a while for the phone to ship since it is not expected to hit the market until the first quarter of 2020 at the cost of $2749. You might have to wait for an even longer period of time depending on where you live as Turing is not guaranteeing some releases until June or later that year.
Picture Credit: Engadget
Comments
comments