After Amazon laid off employees, Twitch workers had to face the consequences. Around 500 Twitch workers were impacted according to a note from the CEO of Twitch Dan Clancy on Monday.
A total of 9000 jobs were reduced across Amazon Web Services (AWS), human resources, Twitch, and the advertising department. The announcement of the termination of employees came after the former chief executive officer Emmett Shear decided to step down from that position.
"Our mission at Twitch is to empower communities to create, together. You rely on us to give you the tools you need to build your communities, stream your passions safely and make money doing what you love," said Dan Clancy, the company's newly appointed CEO.
"We take this responsibility incredibly seriously and sometimes need to make extremely hard decisions to ensure we protect our business in order for Twitch to be around for a long time."
"I'm disappointed to share the news this way before we're able to communicate directly to those who will be impacted, but it's important for you to hear directly from me confirming this difficult news," Clancy wrote in the email to staff.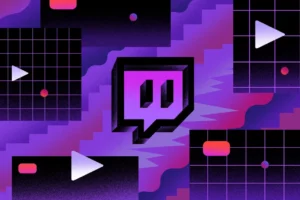 The CEO blamed the termination on "the current macroeconomic environment," stating in the memo that revenue is not growing as expected. "In order to run our business sustainably, we've made the very difficult decision to shrink the size of our workforce," Clancy said.
This is the second round of layoffs that happened in Twitch's parent company, Amazon this year. More than 18,000 employees have been cut from the company at the start of the year. The layoff mainly targeted Amazon stores which consist of its comics business, Comixology.
As the days are passing by, different tech companies are announcing layoffs. Tech giants companies like Microsoft cut off 10,000 jobs and affected studios like Bethesda and 343 Industries which created Starfield and Halo Infinite, respectively.
The reason mainly behind the layoffs is the slow growth of revenue that earlier boomed during the pandemic period. However, official reasons for layoffs vary from company to company.
About Twitch:
Twitch was launched in 2007 as Justin.tv before it was rebranded as Twitch Interactive in 2014. In that same year, Amazon paid for the platform for $1 billion.
During the time of the pandemic, the streaming platform Twitch had a successful run. The platform which was already conquering became more popular in that period. Although Twitch's membership counts have reduced, it is still very high.
Comments
comments