Certain workers are now ordered to bring their toilet tissue to the workplace as a consequence of Elon Musk's budget cuts at Twitter, which further affected the cleaning crew.
A New York Times report stated that as a result of Musk's aggressive cost-cutting methods, Twitter's San Francisco headquarters and the firm's Seattle office have started to smell.
Janitors allegedly began a strike in early December in demand of higher salaries, but Elon Musk removed them. After Musk canceled their contract, the maintenance workers learned they had been barred from the Twitter offices without prior notice.
The lack of cleaning staff has "left the office in disarray," therefore the billionaire's approach may have been ill-advised. The New York Times stated that the office's restrooms had "become unclean" and are stinking of "leftover takeaway food and body odour." Since there is no one present to refill supplies, several workers have started to carry their toilet paper to the office.
Furthermore, barely two components of the San Francisco headquarters of Twitter remained accessible to employees while four floors were locked.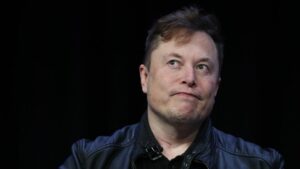 Because of existing debt connected with his $44 billion acquisition of the firm, Elon Musk is arguing that his aggressive cost-cutting at Twitter is crucial for the social networking service to exist in the coming year.
Elon claimed on Tuesday that he "spent the last five weeks cutting costs like crazy" and attempting to create a bigger premium subscription platform since, in the absence of such measures, Twitter could be functioning with a $3 billion negative cash flow after this year. He placed a portion of the burden on the $12.5 billion in debt resulting from his April contract to acquire the firm as well as the recent interest rate hikes by the Federal Reserve.
Earlier on Wednesday, Elon said that the new Twitter Protocol would fairly question science as well as follow it.
As mentioned in a Twitter post by Elon, "New Twitter policy is to follow the science, which necessarily includes reasoned questioning of the science."
In a follow-up tweet to his previous policy announcement, Musk added, "Anyone who says that criticizing them is doubting science itself cannot be regarded as a scientist."
The plan's additional details are not yet disclosed. Since taking over as CEO of Twitter, Elon Musk has been criticized for his use of social media. At the same time that Elon has been slammed for substantial changes in policy on the site, Twitter has modified its guidelines.