According to internal documents seen by CNBC, Twitter's full-time staff has dropped to around 1,300 operational, working individuals, along with less than 550 full-time engineers by designation. Of the 1,300 staff of the company, roughly 75 are on break, including around 40 engineers.
Less than 20 full-time workers make up the firm's trust and safety department, which suggests improvements to product designs and policies in order to maintain all of Twitter's users secure.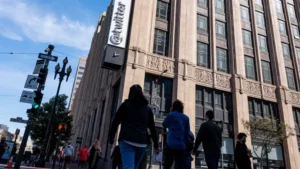 According to internal documentation, there are also around 1,400 non-working Twitter staff who are still receiving pay but are no longer mandated to carry out their earlier duties at the social networking firm. When CEO Elon Musk issued a "pledge" insisting that they devote themselves to "hardcore" work at Twitter 2.0, demanding long hours, several workers quit.
In a string of tweets, Musk denied the internal documents reviewed by CNBC and stated that Twitter currently employs approximately 2,300 full-time staff in addition to thousands of contractors. CNBC approached Twitter for an explanation and an answer, but still, no response was provided right away.
Twitter's headcount has decreased during Musk's leadership as a result of major reductions, other firings, and adjustments that forced several employees to leave, such as the discontinuation of a work-from-home forever policy that had been implemented by former CEO Jack Dorsey.
Before Elon supervised a massive $44 billion acquisition of Twitter last year, the firm had around 7,500 staff. Confidential rumours suggested that job cuts would happen regardless of whether Musk's acquisition was successful.
But despite popular belief, Musk has significantly decreased the number of Twitter staff, or by roughly 80%, according to confidential documents and two recent workers who shared with CNBC.
An engineer who recently left the company stated that it will be more challenging to keep the service dependable while still adding new functionality as a result of the layoffs and decreased personnel.
This individual, who requested to remain anonymous since they were addressing a former employer, stated that the firm's code base is enormous and that various components of Twitter, such as advertising services vs the core timeline, require the expertise of several platforms and programming languages.
They stated that not all of them were completely necessary for the skill sets that engineers had. After losing so much institutional expertise, it will also be challenging to teach engineers, this individual continued.
Along with the approximately 1,300 full-time personnel, Elon has also granted approval for roughly 130 staff members from his other companies, such as Tesla, SpaceX, and The Boring Company, as well as experts from venture capital companies and other organisations, to work at Twitter.
Since acquiring control of Twitter, Elon has been under criticism from Tesla stakeholders for being preoccupied, igniting political issues with his Twitter tactics, and selling billions of dollars value of Tesla stock to support his buyout of Twitter.