Chief executive of Twitter and billionaire, Elon Musk has newly announced that his company will start adding more expensive subscription that will allow its users to experience more ad free platform.
"Ads are too frequent on Twitter and too big. Taking steps to address both in coming weeks," Mr Musk tweeted on Sunday, adding that there would be a "higher priced subscription that allows zero ads".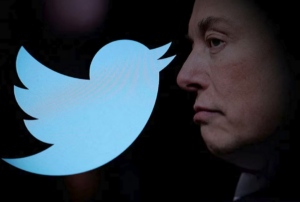 This new plan will be available in the existing subscription plans that allows users with better features and an edit button including a blue tick than the free version.
However, this new feature isn't surprising as the CEO hinted in December last year via his tweet that ad free platform is in process.
"Basic Blue will have half the number of ads. We will offer a higher tier with no ads next year," the Tesla titan had tweeted.
This will change the overall view of the platform as the company will no longer only depend on advertisement for generating revenue as this was the major source of revenue collection for the platform.
Several reports suggested that the microblogging site generates nearly 90% of its revenue from advertisements that are posted on the platform.
The chief however alleged that there will be a "massive drop" in revenue collection as many companies and brands have stopped their advertisments on the platform.
Several companies stated that their reason for discontinuation was concerns over safety of the brand after Elon Musk took over the platform.
Mass layoffs and weak content moderation strategy on the platform remains the main and focus reason for the removal of several companies.
In a Twitter Spaces discussion, Mr Musk compared Twitter to a "plane that is headed towards the ground at high speed with the engines on fire and the controls don't work".
Previously, the company also reduced some of its policies that banned political advertisements to boost revenue and cut costs.
"Moving forward, we will align our advertising policy with that of TV and other media outlets," Twitter Safety announced on its official account.
No further discussion can be made unless the new feature plan is out and how it will be work for the company.