In a tweet on Friday, the outgoing CEO and billionaire Elon Musk shared that Twitter will soon start paying verified content creators for ads in their replies, with the initial payment block totals to around $5 million.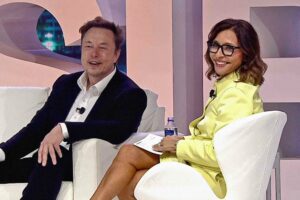 He further added that "the creator must be verified and only ads served to verified users count."
The move comes in a bid to reform the advertisements on the microblogging site which will soon be managed by Linda Yaccarino. The newly named Twitter CEO, is an advertisement veteran from NBCUNIVERSAL.
Recently, when Musk hired Yaccarino, former ad chief at Comcast's NBCUniversal, it revealed that ad sales still remained a significant priority for Twitter even as it works to increase revenue from subscription.
Since Musk's takeover in October last year, the platform has faced difficulties in retaining advertisers— who had been wary about the placement of their ads after the company made drastic amendments on content moderation and laid off thousands of employees including several members of the Twitter's top liaison as well as former CEO Parag Agarwal.
Initially in March, Musk had talked of the messaging service which constitutes upto 5 or 6 cents of attention per hour and this could be scaled up to 15 cents or more, with more timely and relevant advertisements.
Several big ticket advertisers on Twitter had suspended their ads from the platform after the Tesla chief acquired Twitter in a $44 billion deal. Almost 625 advertisers including big names like— Unilever, Coca Cola, Jeep, Merck and Wells Fargo halted their spending on the platform since the beginning of this year. The loss from this event alone amounted to around $4.5 billion in advertising revenue for Twitter. Elon Musk soon took some measures to make for these losses such as running a Super Bowl 'fire sale' offer and also he participated in a brand safety campaign that promised to encourage advertisers in case their ads appear next to unethical or inappropriate content.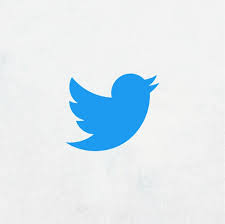 It was not only the advertisers who were worried about the future of the social media platform. Some brands and users have also decided to let go of Twitter wholly over questions regarding how Elon Musk handles content moderation on the platform.
However, amidst all of this, the company also hired another NBCUNIVERSAL's executive Joe Benarroch in a role on fixing business operations. Benarroch said in a memo to his colleagues on Sunday that he was taking on business operations position at Twitter.
In his memo, he wrote, "I am looking forward to bringing my experience to Twitter, and to working with the entire team to build Twitter 2.0 together."
Twitter's next CEO Linda Yaccarino tweeted, "Welcome to the flock, @benarroch_joe! From one bird to the next."
After Elon Musk's acquisition of the platform last year, Twitter employees have seemingly been all scrambled up to try and keep the social media platform afloat. The company has allegedly let go of a vast majority of its workforce and entirely abandon third-party app support. Notwithstanding the fact that Twitter is charging an hefty sum of money for those who want to use its API and is trying to get users to pay $8 per month for a "premium" experience on the platform.
Apart from laying off everyone that wasn't nailed down, Musk has restored several far-right and fascist accounts that had earlier been permanently banned without so much as a second glance at the "moderation council" he was supposedly going to establish. He's made critical operational amendments based on Twitter polls — and that's after trying weasel out of the deal to purchase Twitter in the first place.