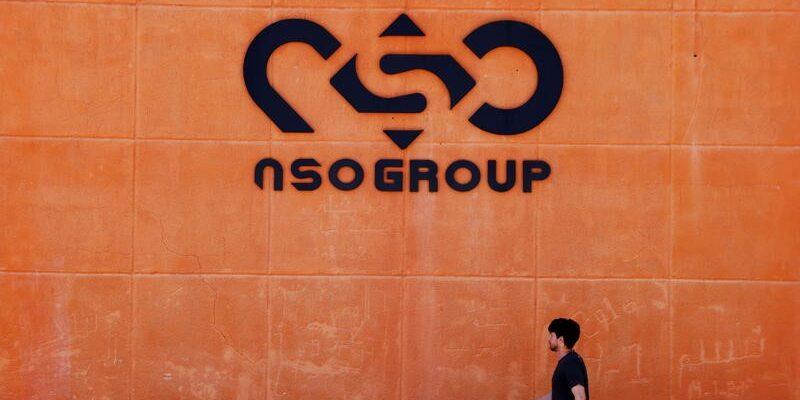 A coalition of US congressmen is requesting that the Treasury Department and the State Department prosecute Israeli spyware firm NSO Group as well as three other foreign monitoring firms for allegedly assisting authoritarian governments in human rights violations.
In a letter submitted late Tuesday, they also requested sanctions on top officials at NSO, DarkMatter, a cybersecurity firm based in the United Arab Emirates, and Nexa Technologies and Trovicor, two European online bulk surveillance firms.
The congressmen requested Global Magnitsky sanctions, which freeze bank accounts and prohibit travel to the United States for people suspected of aiding human rights crimes.
Senate Finance Committee Chairman Ron Wyden, House Intelligence Committee Chairman Adam Schiff, and 16 other Democratic senators signed the letter. They highlight a recent Reuters article last month demonstrating that NSO malware was deployed against State Department personnel in Uganda, among other reports on the sector.
According to the senators, the spyware industry is reliant on American investment and institutions. "The US government should apply financial sanctions to properly punish them and send a clear signal to the surveillance technology industry," they said.
Trovicor responded to Wyden, denying that it conducted bulk monitoring and implying that his office had mixed up its work with that of another firm.
"Trovicor's solutions are not 'spyware,' but rather focused investigations against specific individuals (as opposed to 'Bulk' monitoring)," the company claimed.
NSO and Nexa did not react to questions, and DarkMatter could not be reached for comment.
The corporations are accused of facilitating the "disappearance, torture, and murder of human rights activists and journalists," according to the letter. As a result of a flood of media revelations linking surveillance businesses to human rights abuses, Washington has increased its monitoring of them.
"These surveillance mercenaries marketed their services to authoritarian countries with a lengthy history of human rights violations, providing tyrants with massive spying powers," Wyden told Reuters. "Those countries, predictably, exploited surveillance capabilities to imprison, torture, and murder journalists and human rights activists. The Biden administration has the opportunity to cut off the flow of American funds and put them out of business permanently."
State and Treasury spokespeople did not immediately react to inquiries regarding the request. NSO was placed on the so-called Entity List by the Commerce Department in November, making it illegal for U.S. providers to sell software or services to the Israeli spyware company without special clearance.
A slew of legal issues also loom over the sector. Last Monday, the Electronic Frontier Foundation and a famous Saudi activist sued DarkMatter, saying that the group hacked into her phone.
In November, Apple filed a lawsuit against NSO Group, alleging that it broke US laws by hacking into iPhone software.
According to a 2019 Reuters investigation highlighted in the letter, DarkMatter also had a secret cyber team known as Project Raven that helped the UAE spy on its adversaries. Three members of that team, all former US intelligence operations, acknowledged to breaking cyber laws in a September settlement with the Justice Department.