The United Auto Workers and automakers resumed negotiations this weekend, but the union reported slow progress. "Progress is slow and I don't really want to say we're closer," stated UAW President Shawn Fain during an interview with MSNBC on Sunday morning. Talks recommenced on Saturday after an unprecedented strike was initiated against the Big Three automakers—Ford, General Motors, and Stellantis, the parent company of Chrysler, Jeep, and Ram. Fain mentioned their intention to persist with negotiations on Sunday and Monday.
On Friday, over 13,000 employees at three plants in the Midwest went on strike as the automobile corporations and the union couldn't come to an agreement regarding salaries, pensions, and other benefits. These three plants assemble some of the most popular vehicles for these automakers, such as Ford Broncos and Rangers, Jeep Wranglers and Gladiators, and Chevrolet's Colorado and GMC Canyon.
Fain expressed disappointment on Sunday, "It's a shame that the companies didn't take our advice and get down to business. They did what they always do, they delayed until the very end, to the last week, and then they want to get serious about this."
This week, Julie Su, acting labour secretary, and Gene Sperling, a senior adviser at the White House, are scheduled to visit Detroit to assist in the negotiation process.
The strike involves less than 9% of the UAW membership across the three firms. However, depending on the progress of negotiations, a larger number of employees could potentially join the strike with little notice.
Impact of Labor Strikes on Automotive Manufacturing Supply Chains
Approximately 600 employees working in the body construction department and south sub-assembly area of integrated stamping at Ford's Michigan Assembly Plant were informed not to come to work on Friday. This decision was made because the components they manufacture require e-coating, a protective measure handled by the facility's paint department, which is currently on strike.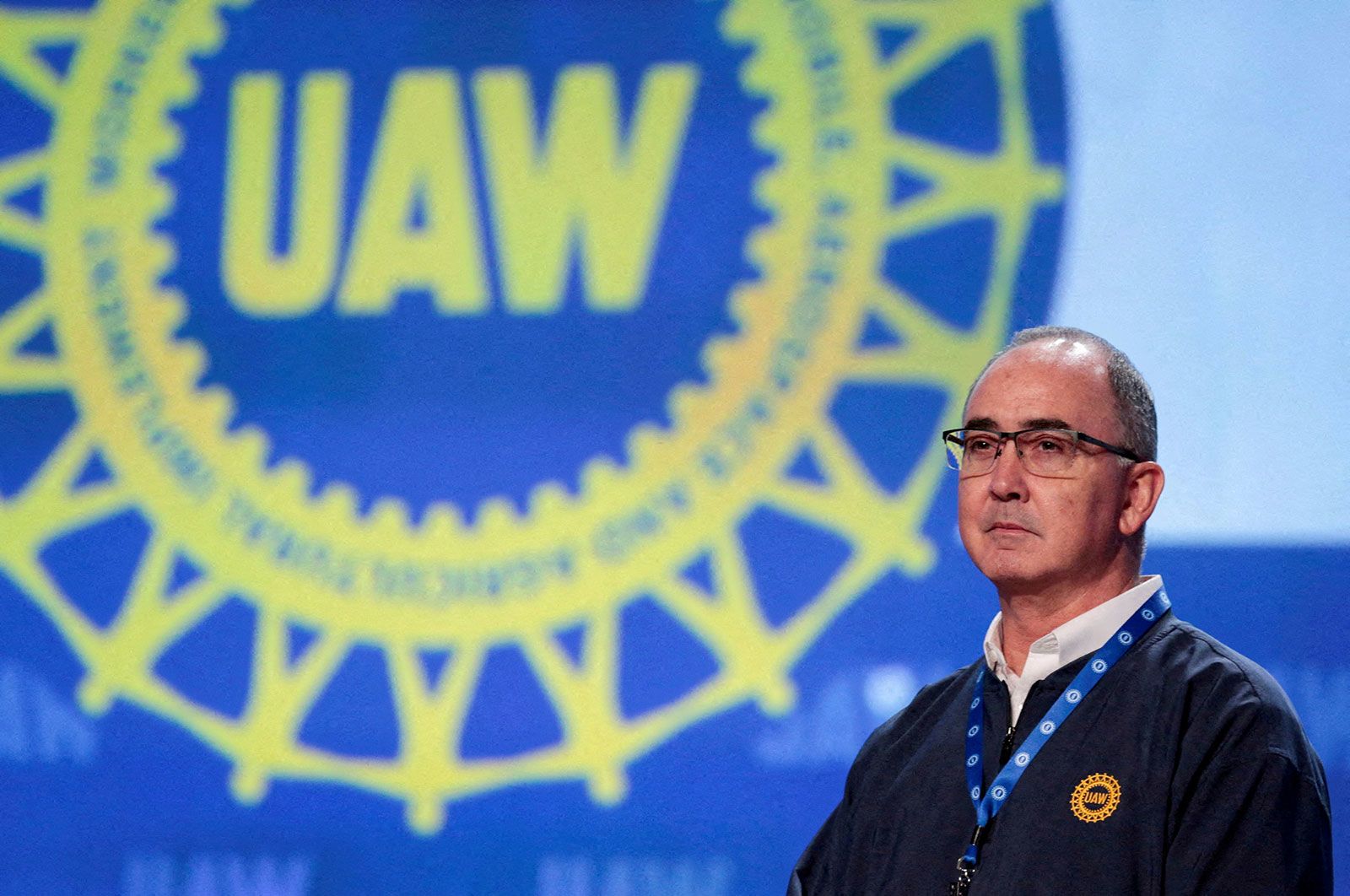 Ford responded, "Our production system is highly interconnected, which means the UAW's targeted strike strategy will have knock-on effects for facilities that are not directly targeted for a work stoppage."
A similar situation is unfolding at General Motors, where a strike at the Wentzville Assembly in Missouri is already causing adverse effects at the Fairfax assembly plant in Kansas. General Motors cautioned that approximately 2,000 Fairfax workers may be out of work by early next week.
General Motors explained, "This is due to a shortage of critical stampings supplied by Wentzville's stamping operations to Fairfax." The company also mentioned, "We are working under an expired agreement at Fairfax. Unfortunately, there are no provisions that allow for company-provided SUB-pay in this circumstance."
When a factory faces a standstill due to intricate supply chain issues, the usual practice for companies is to provide partial compensation to their non-striking workforce. However, a departure from this norm has occurred, notably with both Ford and General Motors explicitly stating their decision to refrain from offering such financial assistance during these periods of idleness.
UAW President's Perspective on Layoffs and Negotiation Strategy
In response to this stance, UAW President Shawn Fain conveyed the union's commitment to ensuring that employees affected by these temporary layoffs continue to receive a source of income. Fain framed these layoffs as a strategic manoeuvre, strategically deployed to expedite the negotiation process and assert pressure for a favourable resolution.
Fain further emphasized that the decision by the Big Three automakers to initiate layoffs for employees not participating in the strike was a deliberate attempt to coerce their members into accepting less favourable terms. He contended that given these auto companies' substantial profits, they possess the financial capacity to eschew such temporary layoffs.
Fain expounded on this viewpoint: "Considering their unprecedented profits, the auto companies possess the means to spare every employee from layoffs. In fact, they could opt to double the salary of every autoworker without necessitating an increase in car prices and still amass billions of dollars in profits." This assertion was detailed in a release issued on a Saturday.