Ubisoft is preparing to release a new update for Far Cry 5 to celebrate the game's five-year anniversary. The open-world first-person shooter was initially released in 2018 and follows the story of a sheriff's deputy from Hope County, Montana, as they battle against a cult leader named Joseph Seed.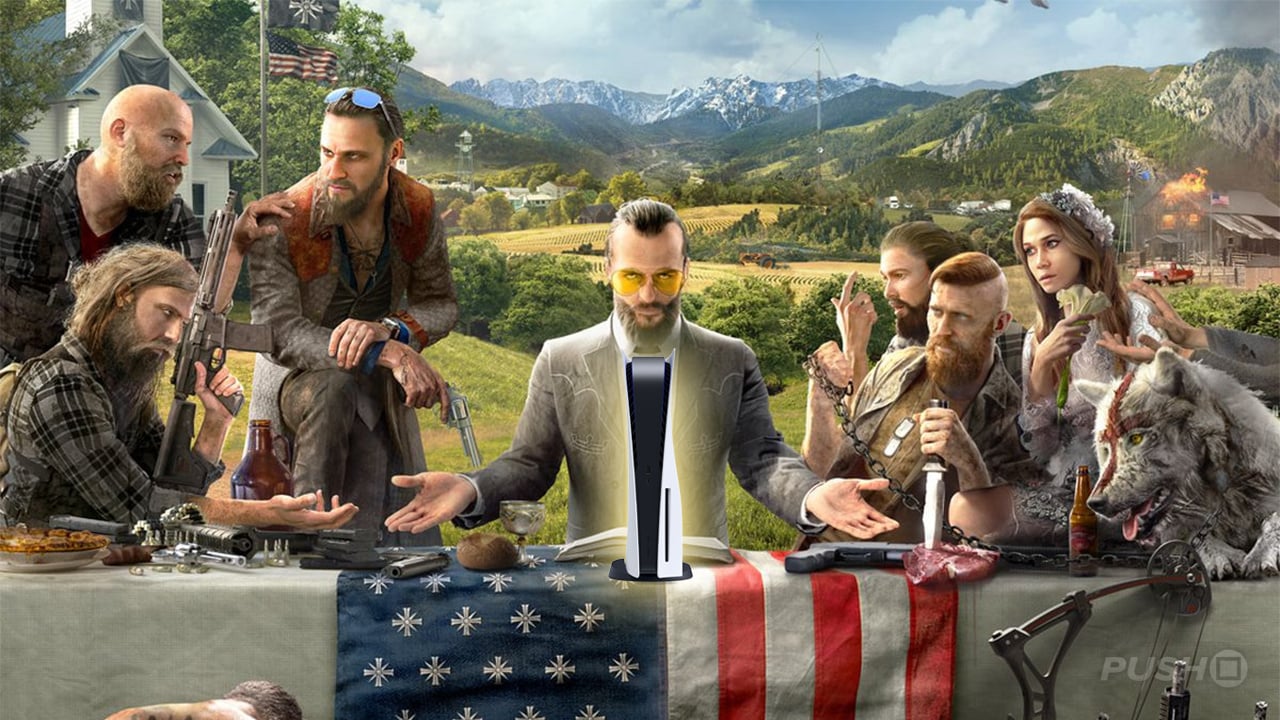 According to the official Far Cry Twitter account, Ubisoft will be introducing new features to celebrate the game's milestone, but specific details have not been disclosed. However, the tweet hints at a highly requested feature that is coming to the game on PlayStation 5 and Xbox Series X/S.
Although the announcement does not provide much information, it has been well-received on social media platforms. Fans of the game have been speculating about what the update could include, with many hoping for a next-gen patch that will upgrade the game's frame rate to 60 FPS on newer consoles.
Far Cry 5 received a positive reception upon its initial release, with many considering it to be a significant improvement over its predecessors. The game's sandbox was well-designed, and it eliminated some of the more tedious mechanics from previous games, such as climbing radio towers to reveal the map.
However, the game's story and character writing were more divisive, with critics claiming that the character development was lacking in depth. Some also felt that the developers avoided making a political statement with the game, leading to a diluted storyline.
Far Cry 5's canonical ending was also controversial, with some players feeling that it invalidated their actions throughout the game and that it suggested that Joseph Seed was correct all along. Despite these flaws, Far Cry 5 remains a popular game, with many considering it to be one of the best in the series.
Ubisoft's new update for Far Cry 5 is sure to reignite players' interest in the game and potentially bring in new fans who missed it upon its initial release. The celebration will take place over the next three weeks, and fans are eagerly anticipating what the update will include.
In conclusion, Ubisoft's announcement of a new update for Far Cry 5 to celebrate the game's five-year anniversary has generated excitement among fans of the franchise. Although specific details about the update have not been provided, it seems likely that a next-gen patch will be included, potentially improving the game's frame rate on newer consoles. Far Cry 5's original release received a positive reception, with its sandbox design and removal of tedious mechanics being highlights. However, the game's story and character writing were divisive, with some feeling that the developers avoided making a political statement. Regardless, Far Cry 5 remains a popular game, and a new update will undoubtedly be welcomed by players