UBS Group AG, a multinational financial services company based in Switzerland, is planning to keep around 100 investment bankers in Asia who works or Credit Suisse Group AG. This decision is being made at a time when the acquisition of Credit Suisse by UBS is at its final stages.
Credit Suisse, despite being based in the European Union, has a talented pool of bankers in Asia, which is seen as a valuable asset for the company. UBS is now making efforts to retain these skilled individuals and prevent them from being recruited by other competing financial service companies.
According to sources familiar with the matter, UBS is in advanced talks to retain many senior dealmakers from Credit Suisse in the Asia region. This includes countries like Korea, Thailand, Vietnam, and India. UBS is offering compensation targets to a group of managing directors as part of talent retention.
UBS is specifically targeting Allan Chu, who is the head of telecommunication, media, and technology in the Asia-Pacific region, along with several other regional heads and managers in Korea and other Southeast Asian countries. They are considered top priorities for the bank to retain within their team of bankers.
UBS is also focusing on retaining bankers in India as part of their strategy to expand their operations in the country with the assistance of local professionals. By acquiring Credit Suisse, UBS aims to pursue significant deals and tap into the lucrative Indian market.
Even though UBS is targeting nearly a 100  bankers for retention, the list does not include China, where both UBS and Credit Suisse have significant overlap. UBS has engaged in discussions with Janice Hu, the CEO of Credit Suisse in China, as well as a few other senior bankers.
The specific role of Hu is still under discussion. The final number of bankers to be retained in China will depend on regulatory discussions, according to sources.
The main offices of UBS in Hong Kong and Credit Suisse in Singapore have chosen not to provide any comments regarding the situation of bankers based in China. The heads of Credit Suisse in China have also refrained from making any statements at this time.
Fall of Credit Suisse and UBS Acquisition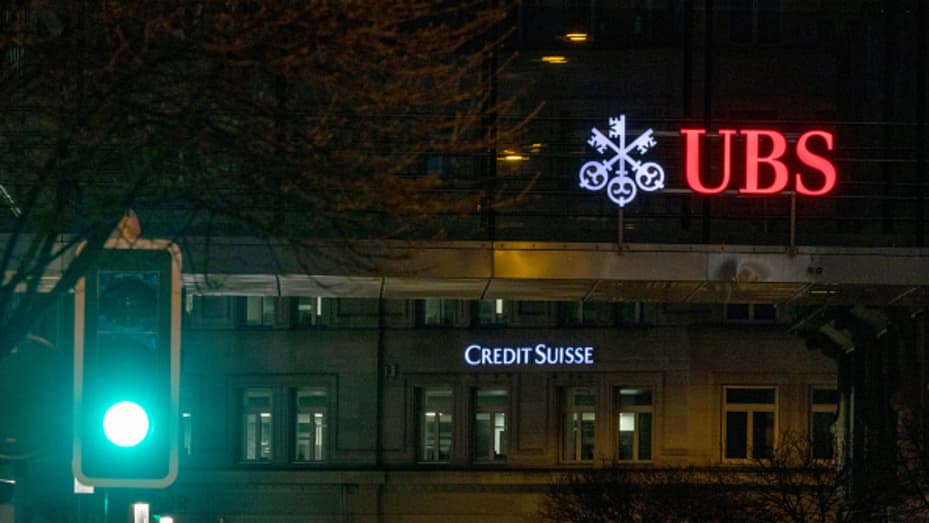 Credit Suisse had a challenging year in 2022, characterized by a significant decline in stock prices, loss of deposits, and a loss of investor confidence in the market. The bank faced consecutive allegations and legal proceedings related to alleged money laundering cases involving criminals, which tarnished its reputation.
The bank experienced increasing losses in its investment and deposit divisions, which pushed it into a severe financial and existential crisis. The global financial crisis further exacerbated the situation for the bank.
To prevent a potential banking crisis that could arise from the failure of Credit Suisse, the Swiss government began searching for potential buyers for the bank. Eventually, UBS, a Swiss competitor of Credit Suisse, made the decision to acquire the financial services company for a sum of 3.25 billion dollars.
Following the integration of Credit Suisse into UBS, UBS is set to expand its technology banking presence on a global scale. As part of this effort, UBS is aiming to utilize bankers who specialize in general industries dealmaking.
UBS has established integration committees across various divisions of Credit Suisse worldwide to support and expedite the acquisition process. The aim is to ensure a smooth transition and avoid losing Credit Suisse's business during the implementation of the acquisition deal.