On Tuesday, a senior Ukrainian official blamed Russia for carrying out the bulk of more than 2,000 cyberattacks on Ukraine in 2022, speaking at a news conference that he said was itself delayed because of a cyberattack.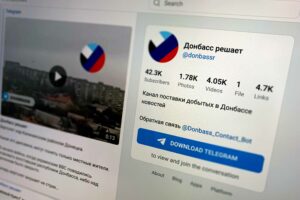 Yuriy Schygol, the official told reporters that his live streamed conference was forced to start 15 minutes late due to a Russian hack, though he did not explain in detail or present evidence for his assertion.
Schygol, head of the State Service for Special Communications and Information Protection said, "All that the Russian hackers could do was to delay the start of our briefing by 15 minutes."
During the news briefing, he said Ukraine had been hit by 2,194 cyber attacks last year, with 1,655 of those coming after Moscow's Feb. 24 invasion.
He told reporters that government institutions sustained 557 cyberattacks last year, laying the blame for the bulk of the attacks at Moscow's door.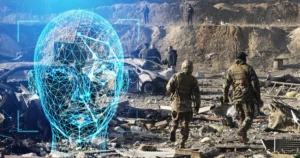 He said, "Essentially all hackers who work with Russia, most of them don't even hide their affiliation… they are all funded by the FSB (Russia's Federal Security Service), are on military service, or are in the employ of those agencies."
Eleven months into Russia's latest invasion of Ukraine, the outcome of the war remains unclear. The Russian military appears incapable of taking Kyiv or occupying a major portion of the country. Ukrainian forces have enjoyed three months of success on the battlefield and could well continue to make progress in regaining territory. The war also could settle into a more drawn-out conflict, with neither side capable of making a decisive breakthrough in the near term.
Projecting the ultimate outcome of the war is challenging. However, some major ramifications for Russia and its relations with Ukraine, Europe, and the United States have come into focus. While the war has been a tragedy for Ukraine and Ukrainians, it has also proven a disaster for Russia — militarily, economically, and geopolitically. The war has badly damaged Russia's military and tarnished its reputation, disrupted the economy, and profoundly altered the geopolitical picture facing Moscow in Europe.
This latest phase in hostilities between Russia and Ukraine began on February 24, 2022, when Russian President Vladimir Putin directed his forces to launch a major, multi-prong invasion of Ukraine. The broad scope of the assault, which Putin termed a "special military operation," suggested that Moscow's objectives were to quickly seize Kyiv, presumably deposing the government, and occupy as much as the eastern half to two-thirds of the country.
Comments
comments