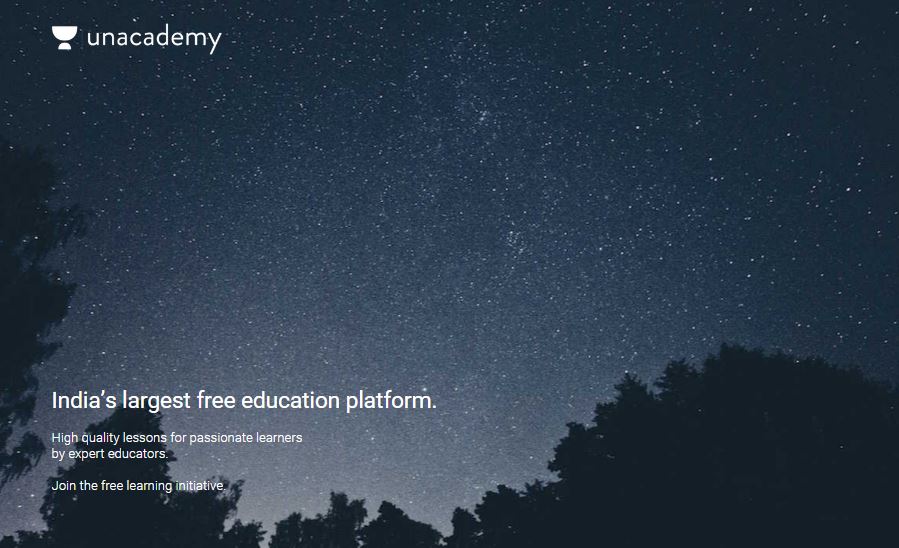 12 May 2016, BENGALURU: Online based free education initiative, Unacademy raises $500k 9Rs. Rs 3.3 crore approx.) from its investors led by Blume Ventures along with eminent people such as Sumit Jain (Founder of CommonFloor), Phanindra Sama (Founder of Redbus), Google's Rajan Anandan among others.
The company will use this capital for product development and scaling the platform for thousands of educators. The start-up will work on developing more tools for educators as well as creating content more interactive for users.
According to sources and reports by ET, the CEO of the company, Gaurav Munjal said, "the company's vision is to distribute knowledge of the educators and innovators in the form of mini courses having lessons of not more than 10 minutes each".  "The platform makes the discovery of these courses easy which the learners can then take and track their progress", he added.
Unacademy is a start-up was founded by Gaurav Munjal Roman Saini, Hemesh Singh and Sachin Gupta, who started YouTube channel in 2011 to provide learning platform. The company has almost witnessed around 1 million video views a month. The YouTube channel has more than 1600 lessons which includes various fields such as learning new language, cracking government examinations and more. Unacademy is looking forward to grow to 1 million registered users by the end of this year.
Comments
comments