Google has decided to stop the construction of their planned 80-acre campus in San Jose, which was supposed to be called Downtown West. This campus would have included shops, restaurants, a hotel, and cultural and entertainment centers, and potentially served as a campus for up to 25,000 Google employees.
The company has also announced a series of layoffs and cost-cutting measures due to concerns about rising interest rates and a potential recession. They dismantled their campus development team, which would have had a significant economic impact, earlier this year as part of their downsizing efforts.
The plan to break ground on the site before the end of 2023 was put on hold, and there are currently no plans to resume construction in the near future. Some sources are optimistic that the campus will eventually be built but may need to be scaled back.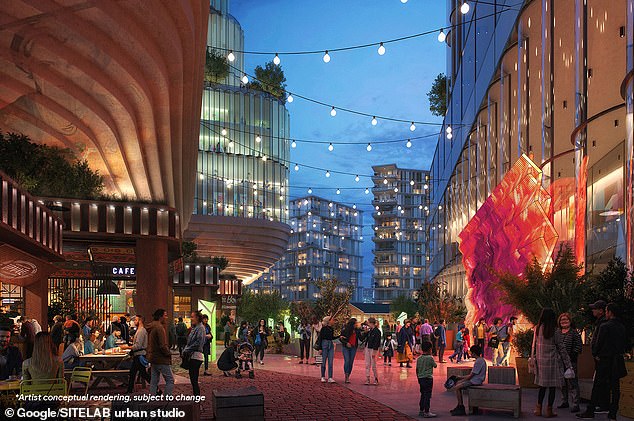 LendLease, the project's lead developer, has laid off staff but remains committed to creating mixed-use communities in the Bay Area. Google has removed campus construction updates from their website, and their finance chief has sent an email explaining cost-cutting measures.
Google had planned to build a complex called Downtown West in San Jose, which would have included shops, restaurants, a hotel, and cultural and entertainment centers, as well as potentially serving as a campus for 25,000 Google employees.
However, the plan was put on hold due to concerns about delays and there are no current plans to start again. The company is implementing cost-cutting measures, including cutting employee services such as fitness classes and office supplies, in an effort to achieve sustainable savings.
San Jose Campus Remain in Limbo as Construction is Halted
The detailed plan for the development included green spaces and cultural centers, and Google agreed to work with the city to ensure that 25% of homes in the Diridon Station area would be affordable. The zoning plan for the development has been elaborated, but a decision by the council is not expected until next year.
The project was required to blend in with the neighboring areas instead of being an independent tech campus. The founder of SITELAB urban studio, Laura Crescimano, stated that Downtown West was designed to be an authentic part of the city.
The draft design standards and guidelines were released to create a connected and resilient Downtown West that harmonizes with the historic buildings and nature in the region. The project is expected to have no net additional greenhouse gas emissions, as the new buildings will be almost entirely electric, and the majority of travel will involve public transit, cycling, and walking.
The plan also includes the construction of a 7.8-megawatt solar power system and a microgrid for the site. City officials welcomed Google's plan, believing that the "city-within-the-city" would be beneficial to residents.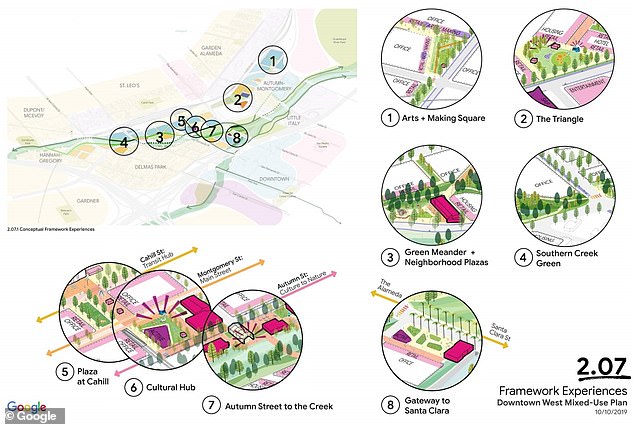 According to Scott Knies, the executive director of the San Jose Downtown Association, Downtown West is the next level of development for San Jose, and it combines open spaces and cultural use, making it a unique city within a city. However, some locals have criticized the project, fearing that it will displace working families and communities of color during the pandemic.
Despite the criticism, the deputy city manager, Kim Walesh, stated that it is encouraging to know that the major long-term urban development project in San Jose is on track and reaching a significant milestone amidst the COVID-19 pandemic.
Maria Noel Fernandez, who is the Silicon Valley campaign manager for the Rising group that is fighting against the plan, has emphasized that the community's biggest concerns about this project, such as preventing displacement, adding affordable housing, and ensuring quality jobs for working families and communities of color, are even more critical during the pandemic.
some critics of the project have expressed concerns about displacement of working families and communities of color in the area. Halting the project could provide an opportunity for these concerns to be addressed and potentially result in a more equitable development plan.