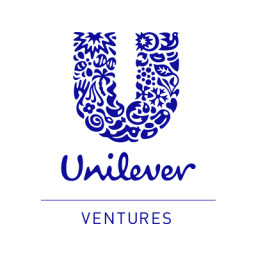 23 November 2017, India:
Mumbai based Unilever Ventures, the venture capital and private equity arm of Unilever, has invested ₹65 crore ($10 million) into the IDG Ventures India Fund.
|IDG Ventures India Fund will use the raised fund to invest in customer technology, innovation and digital startups.
A Hindustan Unilever spokesperson said, "The company helps early and growth-stage startups receive equity investment and operational support from Unilever. Unilever Ventures is evaluating startups as part of the Innovation Programme and even otherwise for direct investments".
IDG Ventures India announced a partnership with Unilever Ventures and Amazon Internet Services in June under the 2017 Innovation Program (IDGVI). Under this initiative, company aims to invest in startups in consumer technology, software, health-technology and financial-technology business.
According to regulatory filing with the RoC (Registrar of Companies), these investments will help Unilever Ventures in creating the necessary infrastructure and in evaluating more deals.
Hindustan Unilever launched its global initiative Unilever Foundry in India in October 2015 to provide startups and entrepreneurs the opportunity to develop and work on international projects, access mentoring from marketing professionals, and tap into a new source of funding through Unilever Ventures.
The company is trying to reinvent itself and to be relevant in market and Unilever Foundry is part of this move. The market has become very competitive due to new technologies. Unilever Foundry can help Hindustan Unilever to compete in market by creating new opportunities and engaging with pioneering entrepreneurs.
IDG Ventures India Advisors is India's leading technology Venture Capital funds advisor advising three funds under the IDG Ventures India banner, and three domestic funds – Pandara Trust, Chiratae Trust and Technology Venture Fund. The funds advised by IDG Ventures India Advisors collectively have over $450 M under management and 70+ investee companies across Consumer Media & Tech, Cloud/Software, Health-tech and Fin-tech. Notable portfolio companies include Fintellix (acq by Verisk), FirstCry, Flipkart, Forus, Lenskart, Manthan, Myntra (acq by Flipkart), NestAway, Newgen, Rentomojo, Unbxd and Yatra (NASDAQ: YTRA) among others.
(Image – Chrunchbase)
Comments
comments