President Biden is using the release of his $6.8 trillion budget for fiscal year 2024 to challenge House Republicans to produce their own tax and spending blueprint without cutting Medicare or Social Security. Biden's plan, which has little chance of being enacted by Congress, amounts to the clearest distillation of his political priorities as he prepares to mount a re-election campaign by running against congressional Republicans.
"I want to make it clear: I'm ready to meet with the Speaker [Kevin McCarthy]) anytime — tomorrow if he has his budget," Biden said in Philadelphia. "My budget is going to give working people a fighting chance," he said. "We have made a lot of progress in the first two years." The message to the wealthiest Americans was clear: "You have to begin to pay your fair share," Shalanda Young, the director of the Office of Management and Budget, told reporters. "We are happy to have that debate."
Administration officials have been adamant they will not raise taxes on households making less than $400,000, instead calling on some of the richest individuals to pay more.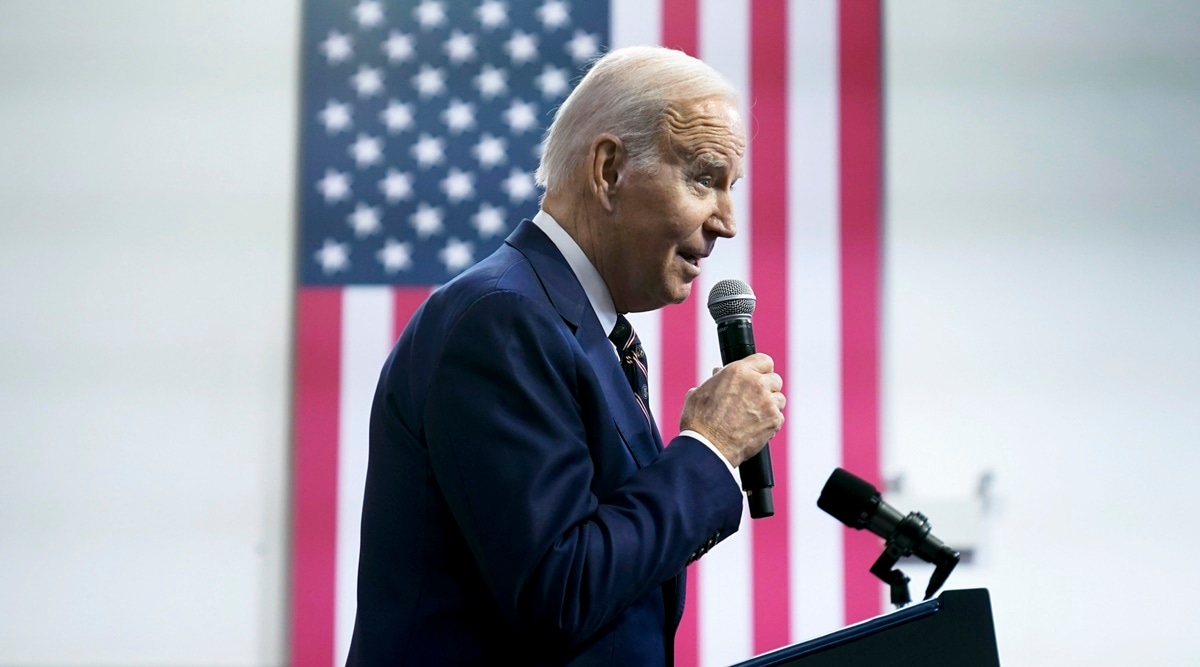 The White House says the proposals would help cover $3 trillion in deficit reduction over the next decade, but also serves to show just how much daylight stands between the administration and the GOP over how to address the debt.
"We will see tax policies here that say to the richest Americans and large corporations — you know, some of whom, until we passed the Inflation Reduction Act, paid no taxes — that you have to begin to pay your fair share," White House budget director Shalanda Young told reporters.
In addition to tax increases on the wealthy, Biden presses for boosts for spending for Democratic priorities and nondefense programs, in a sharp contrast to plans pushed by House conservatives to tackle the nation's deficits with steep spending cuts.
The budget requests $688 billion in funding for nondefense programs, up 7.3 percent from the previous fiscal year, as well a proposed $121 billion in Veterans Affairs Medical Care Program funding. It also calls for $880 billion in funding for defense programs for fiscal 2024, up 3.3 percent from policies enacted the previous year.
Republicans—who control the House—have panned the request it as "dead on arrival" in Congress. The GOP has called for a deal on significant reductions in government spending, particularly on the nondefense side, in exchange for Republicans votes to raise the debt limit.
After introducing his budget plan in a speech at a union hall in the eastern city of Philadelphia, Biden pressed House Speaker Kevin McCarthy to put forward his plan so that the two can go "line by line" to see what they can agree upon. "I'm ready to meet with the speaker anytime," Biden said.
Shalanda Young, director of the White House Office of Management and Budget, and Cecilia Rouse, chair of the White House Council of Economic Advisers, told reporters the Biden budget plan is looking to build on what they see as the successes of the first two years of his administration.
"It will boost American manufacturing, provide national paid leave, cut taxes for working families, make our communities safer, drive medical breakthroughs … deliver for our veterans and a whole lot more," Young said. "That's the right way to continue growing our economy."
"Congressional Republicans keep saying they want to reduce the deficit. But they have not put out a comprehensive plan showing what they'll cut," Young said. "We don't know until they put out a plan. We're looking forward to seeing their budget so the American people can compare it to what we're putting out."
The unveiling of Biden's budget priorities sets the stage for months of debate.
U.S. budgets are rarely approved by the October 1 start of each new fiscal year, with Congress and the White House — no matter which party controls the presidency or the legislative branch — usually agreeing on continuing spending at current levels until finally reaching an agreement on future funding.