USB-C charger has been made mandatory for every device as per new government rule. The deadline has been given to manufacturers till March 2025.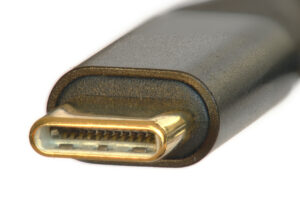 The Indian government has taken the decision to mandate USB-C cables for every gadget. The decision was taken after the EU (European Union) announced about single charger rule for every gadget. The deadline to switch to USB-C cable has been announced as March 2025 whereas, the deadline for laptop manufacturers has been further extended till 2026 however, the decision for feature phones is yet to be taken.
Exempted devices
The market for feature phones in India is quite huge, almost 50% of the population in India still uses feature phones that require different kinds of cables. The government is planning to exempt feature phones from the single charger rule after concerns raised by manufacturers about increasing the cost of
feature phones. Now only a single type of charger will be applicable to the
gadgets which will be economically friendly to the users as well as environment
friendly. The decision taken by the government seems to impact
society in a positive way as it reduces the cost of different types of cables and
also tends to be beneficial for the environment as it saves a huge amount of e-
waste. The decision taken by the government has various benefits such
as portability, e-waste reduction, and financially advantageous but on the other hand, the decision has some challenges as well such as loss of industry of
charges, damage to gadgets, etc.
The main motive behind the decision of the single charger rule is to reduce the
massive amount of e-waste that is generated by India every year. According to
ASSOCHAM-EY report from electronic waste management in India, the country
generates 5 million tons of waste every year.
There is nothing to worry about for android users as most of the android gadgets
already use USB-C cables but apple is one company that seems to be highly
affected by the decision. However, the company has denied switching to
USB-C cable for their I-phones and the company argues that switching to USB-C
cable will further increase e-waste as all the I phone users will have to change
their chargers.
According to reports USB-C cables will mandate in India after a few months of
implementing in the EU (European Union) and the EU has already given a deadline of December.