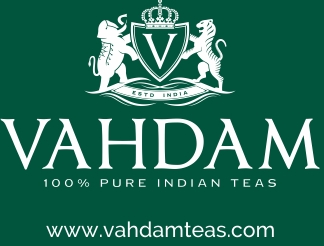 11 December 2017, India:
Vahdam Teas has raised $1.4 million in a Series A funding round. The round was led by Fireside Ventures. Existing investors Singapore Angel Networks, Mumbai Angels also participated in the round.
The company raised an additional ₹2 crore through a secondary transaction with some individual investors in the earlier seed round making an exit this time.
Post this investment Founder of Fireside Ventures, Kanwaljit Singh will join  Vahdam Teas as a member of its board.
Kanwaljit siad, "India is well known globally as a producer of the finest teas and it's heartening to see a young brand and a young, dynamic entrepreneur leading the charge to showcase the best of Indian teas to consumers across the world. Vahdam Teas has built a great supply chain and traction in the last two years and we are privileged to join him in this journey and hope to help build an ionic Indian brand that's enjoyed by consumers across the world."
Vahdam Teas will use the money raised to aggressively market the brand, to introduce new products in existing and new categories of teas as also strengthen its warehousing and logistics in the USA. USA is the key market of Vahdam Teas. Currently, the firm gets 70 percent of its revenue from USA and the remaining 30 percent from over 83 countries across the world.
Founder of Vahdam Teas, Bala Sarda said, "Over the last two years, we have worked very hard in setting up an efficient supply chain, right from the estates of India to our consumers in USA and other parts of the world, with a sole vision to make available the freshest cup of tea to consumers by leveraging technology. We plan to now further penetrate our key markets with customer acquisition and marketing."
Sarda added, "We are working with a partner warehouse in USA and by January, we will establish a larger partnership there to handle distribution and logistics." Right now, the company has one warehouse in Delhi.
Earlier in January, the company raised $650 in seed funding round. The seed funding round was led by Angel Investors.
Vahdam Teas is a vertically-integrated, online-only tea brand. It was launched in 2015. It works with about 150-200 teas plantations and small growers across India and Nepal.
The interesting fact is that Vahdam teas do not travel in containers for months before being packaged and sold. All our teas are procured direct from plantations & tea growers within 24-48 hours of production, packaged garden fresh and shipped directly from source in India.
The average delivery time to the USA is 4 working days from dispatch. It takes maximum of 6 working days to deliver in Europe, North America and South Asia.
The major competitors of Vahdam Teas in premium tea segment is Ratan Tata backed Teabox, Udhyan Tea, Cahai Point and Chaayos.
Vahdam Teas claims to have grown seven times in the last 12 months. It sells loose teas with over 70 in-house signature blends. The company is planning to penetrate deeper into the USA market by introducing newer products in flavoured teas and wellness teas category.
(Image – Goodsearch)