Mr. Aditya Malik, Founder & CEO of ValueMatrix shares with TechStory, the hiring services provided by the new-age company to various corporations. In the interview, he also shares his ideas regarding the transformation of the hiring process using AI, ML, and the future of AI development in India.
Q1. What are the different services offered by Value Matrix for corporations looking to hire a productive workforce?
Value Matrix's out-of-the-box services, currently in beta version with some cohort customers, accelerate the hiring process from weeks or months to days. While streamlining and fast-tracking the hiring process, our services guarantee that customer Diversity, Equity, and Inclusion (DEI) practices and goals are achieved, enabling them to unlock the next level of goals & achievements.
Additionally, we offer up to seven impressions of a candidate's performance in a digital twin manner to take a detailed yet one-shot view of the next steps. Thanks to our platforms' robust candidate impressions and services, the hiree's performance expectations rise due to the accurate fitment and alignment indications, ensuring that negotiations and no-shows are under control.
Q2. What makes services offered by Value Matrix different from other companies which offer general hiring services?
The cutting-edge technology that ValueMatrix is leveraging in its modules is currently unheard of in the global market. The technology is adding immense value to customers' hiring strategies.
Valuematrix.ai provides robust talent solutions for effectively determining the most credible and productive hire. With interview prep organizations mushrooming throughout the globe, it is about time businesses assess if onboarding employees in teams is as easy as using a credit card on one of
these prep platforms.
We also take pride in the quality of our interviewers. Our quality of interviewers is such that a mere one out of four existing interviewers (within the organization) is chosen to become a ValueMatrix interviewer. So much so that 30% of existing MAANG company interviewers also don't make it to our list of interviewers.
Q3. How do artificial intelligence and machine learning assist Value Matrix in Revolutionizing the hiring process?
Apart from the usual advancements, artificial intelligence and machine learning can facilitate an efficient hiring process by automating and streamlining multiple manual, repetitive tasks associated with the hiring process.
AI-powered recruitment tools can quickly scan job descriptions, resumes, and other documents to find the best candidates based on predefined criteria. They can also be used to search and match jobseekers with job openings, as well as predict future job performance, given the current version of the team the candidate will be a part of. AI assists recruiters in developing a more
fair, meritocratic, efficient, and streamlined hiring process by lowering the time spent on manual operations.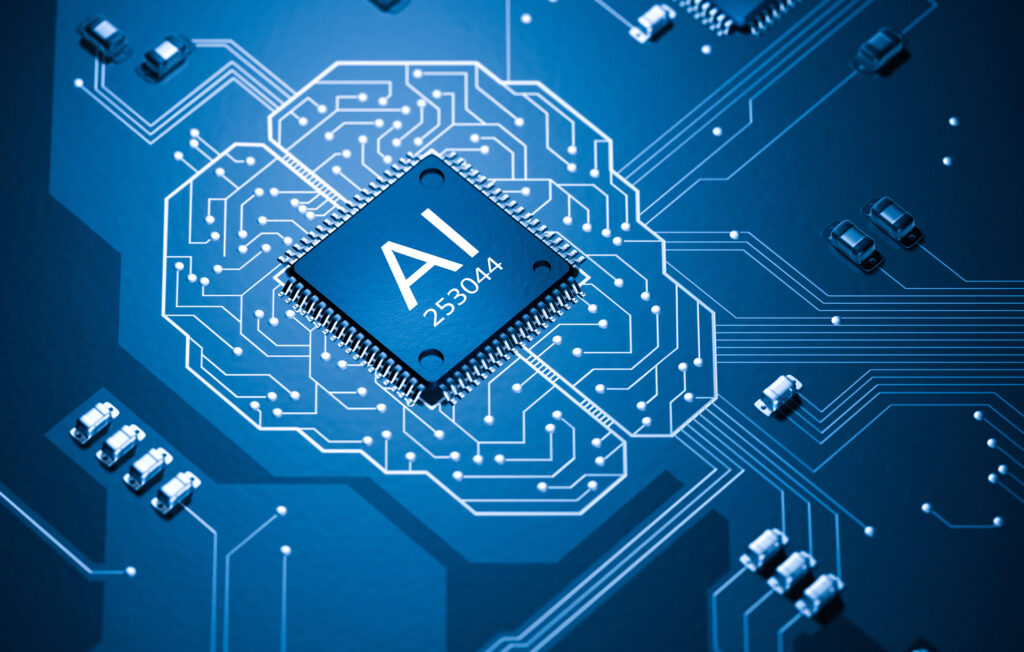 We leverage Artificial Intelligence (AI) and Machine Learning (ML) capabilities to provide signals and data points to make important decisions, ensuring data or developer biases do not seep in. We also deploy gamified cognitive skill & analytics, computational psychometric heuristics,
psychometric linguistics, psychographics, and a tonne of AI and ML models, enabling hiring managers and recruiters to prioritize their hiring pipelines.
Additionally, predictive analytics support human interviewers while conducting interviews. Using deep tech insights, interviewers
flag signals that could result in compliance problems for any organization in the future.
Q4. What are the different ways in which artificial intelligence and machine learning can enhance the HR technology platform?
There has been significant growth in the hiring space in recent years. Needless to say, it would not have been possible without advancements in the tech sector. The emergence of newer and more effective AI and ML models has revolutionized how HR managers and recruiters onboarded employees.
Making the Hiring Process More Efficient: AI-based HR talent technology can read between the lines to facilitate decisions made based on the "recruiters gut sense" giving hiring managers and recruiters more confidence and reducing recruitment bandwidth, time, and wastage of resources.
Automating Employee Onboarding: Robust HR technologies can automate the employee onboarding process by helping HR teams accurately verify employee backgrounds and process new employee paperwork. This can save companies time, effort, and resources by reducing the need to manually review large numbers of complex documents.
Improving Employee Engagement: AI and ML capabilities can be used to analyze and interpret employee engagement data and provide valuable insights into what drives employee engagement. This can help companies identify key areas for improvement and accordingly develop strategies to increase engagement. Additionally, mapping these technologies with psychometric heuristics and sentiment analysis can deliver remarkable results for driving
engagement amongst teams and employees.
Optimizing and Understanding Employee Performance: Evaluating employee
performance is one of the crucial functions for a business that no successful business underestimates. Digital empathy is the need of the hour, and it can only be achieved by leveraging deep tech solutions that ensure hyper-personalization within the workplace.
AI-based HR technology helps managers, team leads, and HR personnel to analyze employee performance metrics and provide data-backed insights into what is enabling or roadblocking employee performance. This can help companies identify areas for improvement and develop strategies to deal with challenges that restrict optimal employee performance.
Automating Payroll and Benefits Administration: AI-based HR technology can be used to automate the payroll and administration processes of a business, maximizing the dollar-spend basis utilization. This can save companies time and money by reducing the need to manually review large numbers of documents.
Q5. Is the entire process of screening candidates and hiring workers under the complete control of artificial intelligence systems? Do humans have any role to play? If yes, how?
The second-oldest profession on Earth, in my opinion, is recruitment. Yet, even after thousands of years of its existence, the process is still majorly manual and based on intuition. Ever wondered why? Since people work for and with people, hiring is a profoundly human activity. As a result, we support rehumanizing hiring at scale.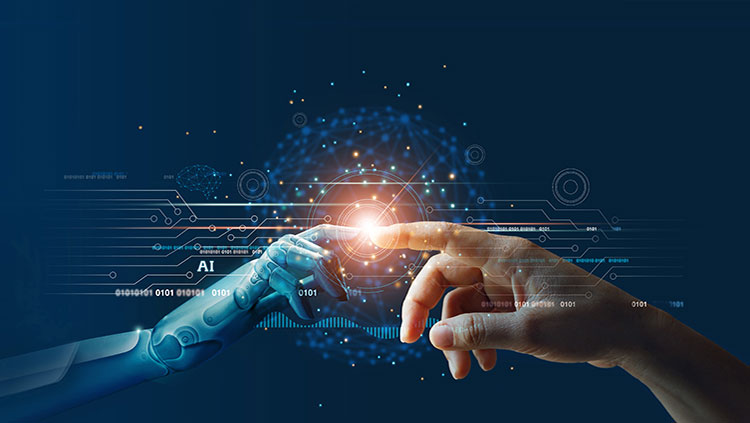 Our interviewing services combine artificial intelligence, machine learning, and neuroscience. On the other end, a platform powered by the Gig community and guided by psychometric heuristics enables optimal human intervention, humanizing the hiring process. As a result, we have access to talent that was previously rejected before entering the talent pipeline.
Our Talent Intelligence platform only uses signals for capturing data sets and analytics. AI and technological tools are mostly used to evaluate the assessments and to ensure any noncompliance that can be flagged in real-time, instilling trust and avoiding willful discrimination. It helps managers in warding off acceptable and unacceptable biases in the recruitment process.
At ValueMatrix.ai, ensuring a meritocratic, effective, and happy workforce is the outcome of leveraging technological solutions.
Q6. How is Value Matrix striking the right balance between artificial intelligence and human intelligence?
Current technological solutions simply automate certain aspects of the hiring process. But it is important to be unbiased, scientific, or at the very least meritocratic, efficient & smart towards the ultimate aim of establishing competent, inventive teams that are also future-relevant for your organization.
The hiring process is humanized at a large scale by our artificial intelligence, machine learning, neurosciences-driven talent intelligence, and fitment platform powered by the gig community though. The platform ensures that the best human intervention is used, guided by psychometric heuristics. Thus, we have access to a pool of talent previously turned down before entering the
talent pipeline.
Q7. What is the current state of AI development in India?
Despite constructive efforts made in this regard, India is still far behind compared to its western counterparts in terms of AI development. We are all aware of what OpenAI and ChatGPT3 solutions are capable of, and it is about time that developments are made in this regard for rapid growth and unprecedented opportunities in India. Currently, the government of India and the private sector are heavily investing in AI-related research and development.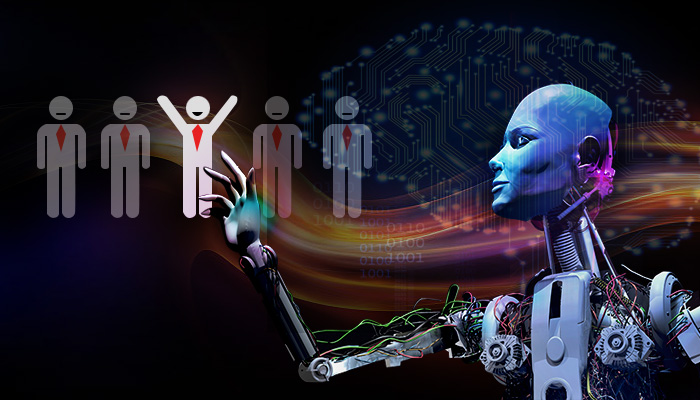 One of the prominent features is the Nasscom DeepTech Club, for which I am one of the youngest mentors hired to support the ecosystem and help carry out this mission. Additionally, India is currently home to a number of AI research labs, academic institutions, and edtech companies offering AI/ML courses, bringing a significant change in the sector through advancement in technology.
The government has also launched several initiatives to encourage the development and adoption of AI/ML-related deep-tech startups.
Organizations and new-age businesses are more inclined to leverage deep tech solutions with human interventions in their hiring process. Going forward, we can expect significant growth in the technology sector, especially in solutions relating to the hiring process.
To know more about Valuematrix, visit valuematrix.ai