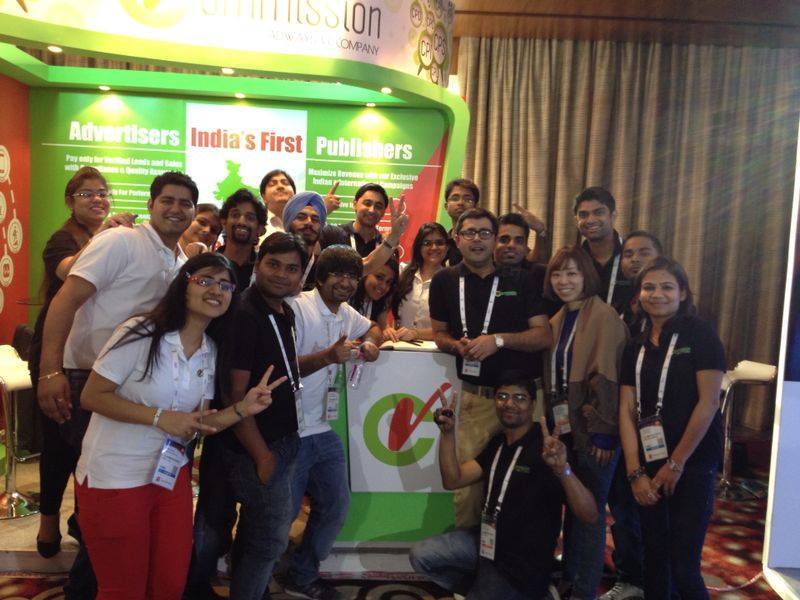 26 April, 2016, New Delhi: vCommission, India`s affiliate marketing network delivering performance on web and mobile to Indian brands, made two key announcements at the beginning of the new FY 2016-2017, with investments in new ventures, LetReach and Spinsvilla. Both these businesses are now placed under the vCommission banner and the operations will be overlooked by the company's management team going forward.  While LetReach is a push notification tool for websites that ensures enhanced efforts to maximize reach to desired consumers for a brand, Spinsvilla is an entertainment gambling website for users abroad.
"The core idea to invest in a tool like Letreach that it helps brands re-engage  with their audience without actually directing them to the website or mobile app and ensuring that brands are constantly in touch with their target group, maintaining a recall for the brand for future transactions. Spinsvilla, on the other hand, is for entertainment and an online gambling portal based out of UK, that in future will be accessible to players in the Western part of the world including countries in Europe. The online casino offers great bonuses and classic casino games online and customer service to all its users," commented Parul Bhargava, CEO, vCommission.
The new business investments have ensured that the company expands its services beyond their core business. Alongside with the investment announcements, vCommission also introduced its first R&D and Incubation Centre in Mohali, early this year.
"This year has been very exciting for our team with so many new announcements, milestones, achievements and appreciations from clients; it has indeed been an overwhelming journey so far. My team has put in their 100 per cent and made it possible for all of us to taste success by their sheer dedication and expertise to the growth of our company. We are thrilled to announce our investments in two new businesses including Spinsvilla and Letreach. With this collaboration we intend to be able to provide with an enhanced digital user-experience, strengthening our presence further in the world of marketing." added Parul Bhargava.
Headquartered in Gurgaon, vCommission, is one of the early entrants in the Indian market to offer unique performance advertising solutions to brands with their affiliate marketing services by collaborating various publishers across the globe. Conceptualized in the year 2008, vCommission shifted its complete focus to Indian Internet advertising industry in 2010. Currently serving diverse online verticals, vCommission runs affiliate marketing campaigns for several brands such as Flipkart, Amazon, Snapdeal, Paytm, Makemytrip, Qatar Airways, Dominos, Airtel, ClubMahindra, Bharat Matrimony, ICICI, SBI & Standard Chartered Bank etc.
Also Read-
Sandiip Modis Takes over the Hyperlocal Delivery Startup Street Jumper
Jharkhand Is On The Move Of Launching A $15 Million Fund To Back Startup Sector