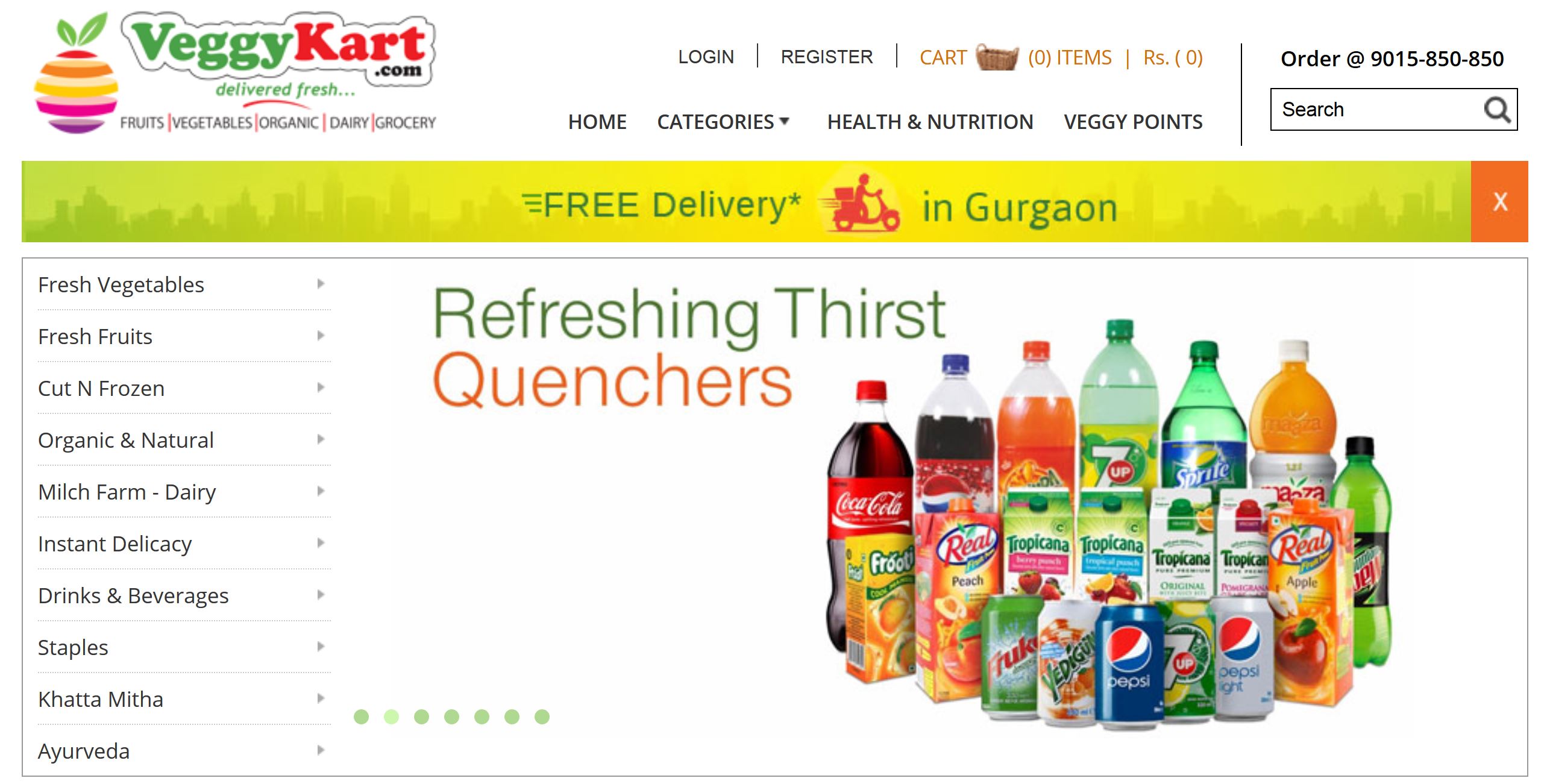 23 July 2015, New Delhi: Gurgaon based, VeggyKart, an online venture of home delivery of fresh fruits, vegetables and grocery, plans to raise Series A funding worth USD 3 to 4 million led by Venture Capitalists by end of July 2015.
VeggyKart is looking to invest a significant portion of the proceeds to acquire customers and expand business beyond Gurgaon. The funds will also be used in marketing efforts to build a strong and distinctive brand.
Ravi Pahuja, Co-founder & Chief Executive Officer of VeggyKart.com, said "The shopping habits of consumers are changing, and niche online grocery services that focus on convenience and selection are gaining traction. At VeggyKart, we believe that we have a unique approach and a unique proposition to bring to this market. Our endeavour is to build value for a profitable growth and our positive performance so far is a testament to this approach."
Having launched their business in June 2015, VeggyKart already stands at 1000 plus customer based which continues to grow rapidly. The Gurgaon based company aims is to establish their presence in the top 20 cities, including tier II and III markets, in a year's time.
VeggyKart aims to make a difference for customers in the grocery e-commerce market with a same-day delivery service of handpicked and cleaned goods packed in bio degradable hygienic bags backed with excellent services. The brand ensures to procure the fresh and the best quality products through network of farmers and whole sellers.
The company began their operation with an Angel Investors led seed funding of USD 325,000.

VeggyKart.com is an online venture on home delivery of fresh fruits, vegetables and grocery. With best quality products procured through a network of farmers and wholesellers, VeggyKart is currently present in Gurgaon, Delhi NCR with plans to expand in other cities soon. VeggyKart provides consumers hassle-free, reliable and convenient delivery of fresh fruits and vegetables at their doorstep with most competitive market price. Products are handpicked, cleaned, hygienically handled & hygienically packed in bio degradable hygienic packages. Created out of passion for fresh fruits and vegetables VeggyKart is inspired by people who look forward to cooking only quality products in their kitchen to feed their families with love and care.
Comments
comments