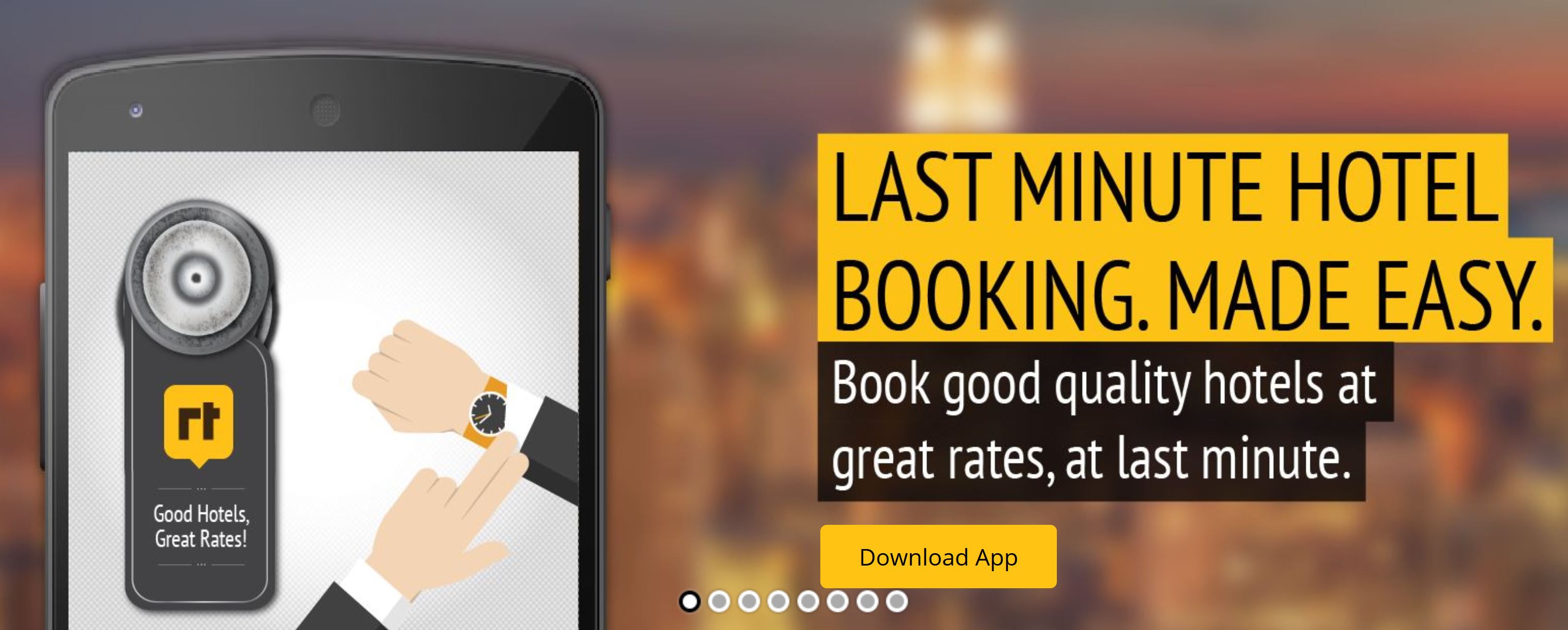 Bengaluru, July 23, 2015: RoomsTonite, the largest last-minute hotel booking player in India, has appointed Mr. Mohit Srivastava to lead its revenue and partnerships team. Mohit joins the company as Chief of Revenue & Partnerships with immediate effect.
Mohit will help in identifying new avenues for growth and also strengthen the existing revenue opportunities. He will also lead the partnership activities complementing the growth of RoomsTonite.
Mohit is a veteran in managing and scaling online businesses. Prior to joining RoomsTonite, Mohit was the Managing Director for the Indian subcontinent and UAE, at Airbnb, the global leader in short-term rental accommodations.
He is credited for starting and building operations of the first 2 Airbnb offices outside off its headquarters. The first being in Berlin (Germany), where he built and ran Airbnb's UK operations and then later moved to India to roll out its Asia operations. The second international office was built in Gurgaon (India), where Mohit ran the business in the sub-continent for more than 3 years.
Prior to Airbnb, Mohit was associated with MakeMyTrip from its inception and spent 11 years in various leadership roles. He was the Product and Business Head of Online Sales where he led the flagship product of MMT – Airlines for several years and also looked after the Gujarat market as Regional Manager.
"RoomsTonite is in growth phase and we have been adding exceptional talent to accelerate that growth. Mohit was excited about the vision and scope of what we are doing and came on board to be a part of this Travel 3.0 revolution. Mohit is a seasoned professional who brings in rich e-commerce experience and has a very strong understanding of consumer behaviour," said Mr Suresh John, Founder and CEO, RoomsTonite.
Commenting on his new role, Mohit added: "RoomsTonite has tapped into the Indian mindset of searching for last minute deals without compromising on quality. In a market that is just waking up to the power of mobile apps, RoomsTonite has been aggressive and forward thinking by being one of the first companies to launch itself as a mobile only product. I love the product and business approach and look forward to joining a team that's poised to break new barriers."
RoomsTonite is a mobile-only last-minute hotel booking app that helps customers to book good hotel rooms at great rates. The app enables users to book hotels for the same day or up to three days/nights including the booking day.
Founded by hospitality and travel industry veteran Suresh John, the Bengaluru headquartered RoomsTonite eBookings Pvt Ltd is changing the last-minute hotel booking model in India.
The app becomes even more useful for those travellers whose travel plans get firmed up at the last minute. The app has been uniquely designed to enable customers to grab the lowest rates on mobile when they book a hotel room.
RoomsTonite has tied up with hotels spread across 275+ locations in India. RoomsTonite's marketplace model allows hotels to sell their unsold inventories at the last minute.
RoomsTonite offers hotels under three categories – Luxury, Premium and Comfort. The direct connectivity with hotels ensures a seamless room booking experience even at the last-minute.