More than three hundred venture capital firms have agreed on a joint declaration committing to do business again with Silicon Valley Bank once it has been "bought and correctly capitalised," after the banking firm collapsed on Friday.
After a run on the banks on Thursday, authorities closed down SVB and took its deposits on Friday.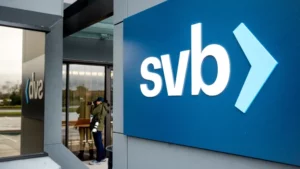 Before the bank went down, SVB CEO Greg Becker had suddenly required an additional $2.25 billion to restore the financial institution's balance sheet on Wednesday evening. On Thursday, the bank experienced a sharp wave of withdrawals from deposits.
The bank's shares plunged on Friday, halting trading until California state regulators gained control.
Since the beginning of the financial crisis in 2008, the SVB collapse is the biggest in American banking and the second-largest overall.
Earlier in the rush, several venture capital firms pulled their individual funds and gave their portfolio businesses instructions to do the same. According to reports, among those that did so were Founders Fund, USV, and Coatue.
The run on a financial institution that had been a longtime trusted financial companion of digital startups and companies that invest in them over the past decades, according to other venture capitalists, was triggered by directions from important companies, even though they were in some ways sensible.
The Federal Deposit Insurance Corporation (FDIC) will provide coverage for each account holder up to $250,000 and could be ready to start compensating depositors under that limit as soon as Monday.
Meanwhile, it is still unclear whether some or a fraction of the deposits on SVB's financial statements will recover, and it is also unclear if a potential buyer is willing to acquire the bank's operations right now.
Using the FDIC's help, JPMorgan Chase bought Washington Mutual Bank in 2008.
The federal government has been encouraged to implement drastic steps to safeguard depositors who were outside the $250,000 insured cap, according to CNBC, which has been covered by prominent figures in tech and finance. Their greatest concern is that failing to safeguard deposits valued at more than $250,000 would result in customers losing faith in plenty of other mid-sized banks.
As of Saturday evening in California, 325 venture companies had signed the letter indicating their readiness to keep working with SVB under new leadership. These companies included Accel, Cowboy Ventures, Greylock, Lux Capital, and Sequoia.
As the institution failed, the joint statement was posted on social media by a significant number of venture capitalists. it stated:
"Silicon Valley Bank has been a trusted and long-time partner to the venture capital industry and our founders. For forty years, it has been an important platform that played a pivotal role in serving the startup community and supporting the innovation economy in the US.
The events that unfolded over the past 48 hours have been deeply disappointing and concerning. If SVB were to be purchased and appropriately capitalized, we would strongly support and encourage our portfolio companies to resume their banking relationship with them."