04 January 2017, India:
Vertices Partners announced that Jeet Sen Gupta has joined the firm as the Partner to lead the Banking & Finance, Structured Finance, Special Situations and Stressed Assets initiatives of the Firm. Jeet will be based out of the Firm's Mumbai office.
Jeet started his career in 2001 and has been a part of ELP, Amarchand and Juris Corp prior to Vertices Partners and has been recognised by various publications such as ALB, Chambers & Partners and IFLR.
Managing Partner, Vinayak Burman said: "We are very happy to have Jeet come on board as the Lead Partner for the Practice Area. His deep expertise coupled with his passion towards the practice will further accelerate and expand the Firm's growth. We have known each other for several years and this was the most natural conclusion."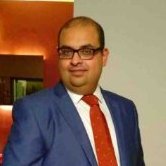 Jeet Sen Gupta said: "I am absolutely delighted to be a part of VERTICES PARTNERS and to lead the Structured Finance Practice. I look forward to working with the team to build and grow the Firm to the next level."
Vertices Partners is a boutique law firm founded in 2016 by richly experienced lawyers from diverse practice areas. It offers comprehensive legal services towards transactional, advisory, litigation, and regulatory matters, with a special emphasis on Private Equity & Venture Capital; Strategic M&A; Commercial Litigation & Dispute Resolution; White Collar Crimes, Insolvency & Bankruptcy; Structured Finance & Special Situations; Stressed Assets; Banking & Finance; Media & Technology. Image- LinkedIn
Also read-
Comments
comments