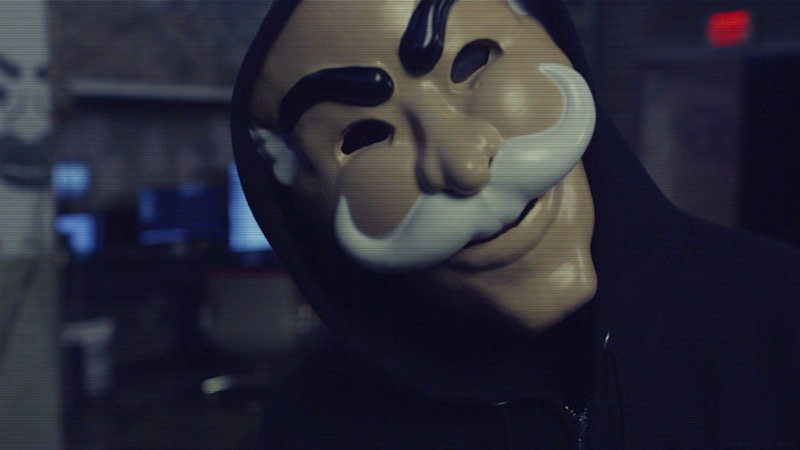 The year 2016, was a year of hacks! A new group 'OurMine' came into existence this very year and caused pain in the (you know what) for many! OurMine dominated the list of Hacks in 2016,  apparently, the group believes, they're 'ethical'.
The difference between Ethical Hacking and Hacking is simple Ethical is organized, systematic and AUTHORIZED version of hacking chiefly done to locate the weaknesses and vulnerabilities of a computer system. Whereas Hacking is everything done in an illegal way, without any authorization breaking into one's system gaining access to his/her various accounts, passwords, bank accounts and everything that is online! Yes, it is dangerous as it sounds! hacking a word which can create havoc and has the power to start a war!
Let's look at the Top 10 hacks this year!
10. Vijay Mallya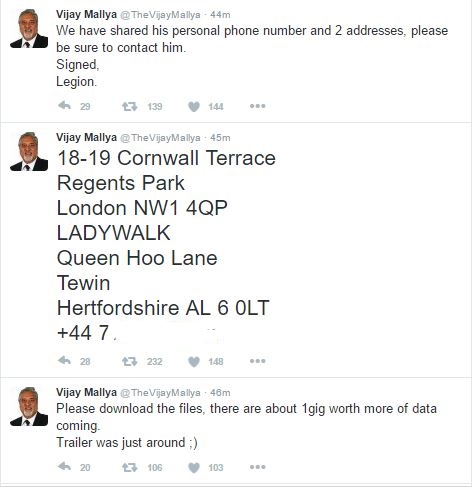 Dec 9: The hacking group Legion attacked Mallya from his personal account with a series of sensitive and private information. It was not just a dump of his personal information, but a few other information regarding his stay in UK and investment reports have been disclosed.
9. Indian National Congress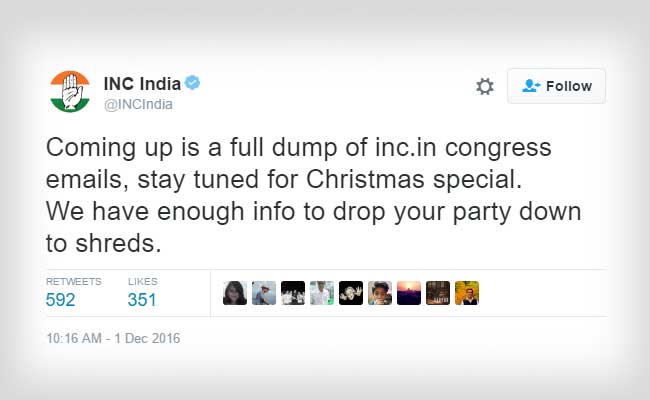 Dec 1: Indian National Congress' Twitter account was compromised and abusive, funny tweets were posted. The Congress party filed a case against the hackers with the Delhi Police Cyber Cell at New Delhi's Tughlak Road police station. Legion posted "We've enough info to drop your party down."
8. Bitfinex Exchange Hack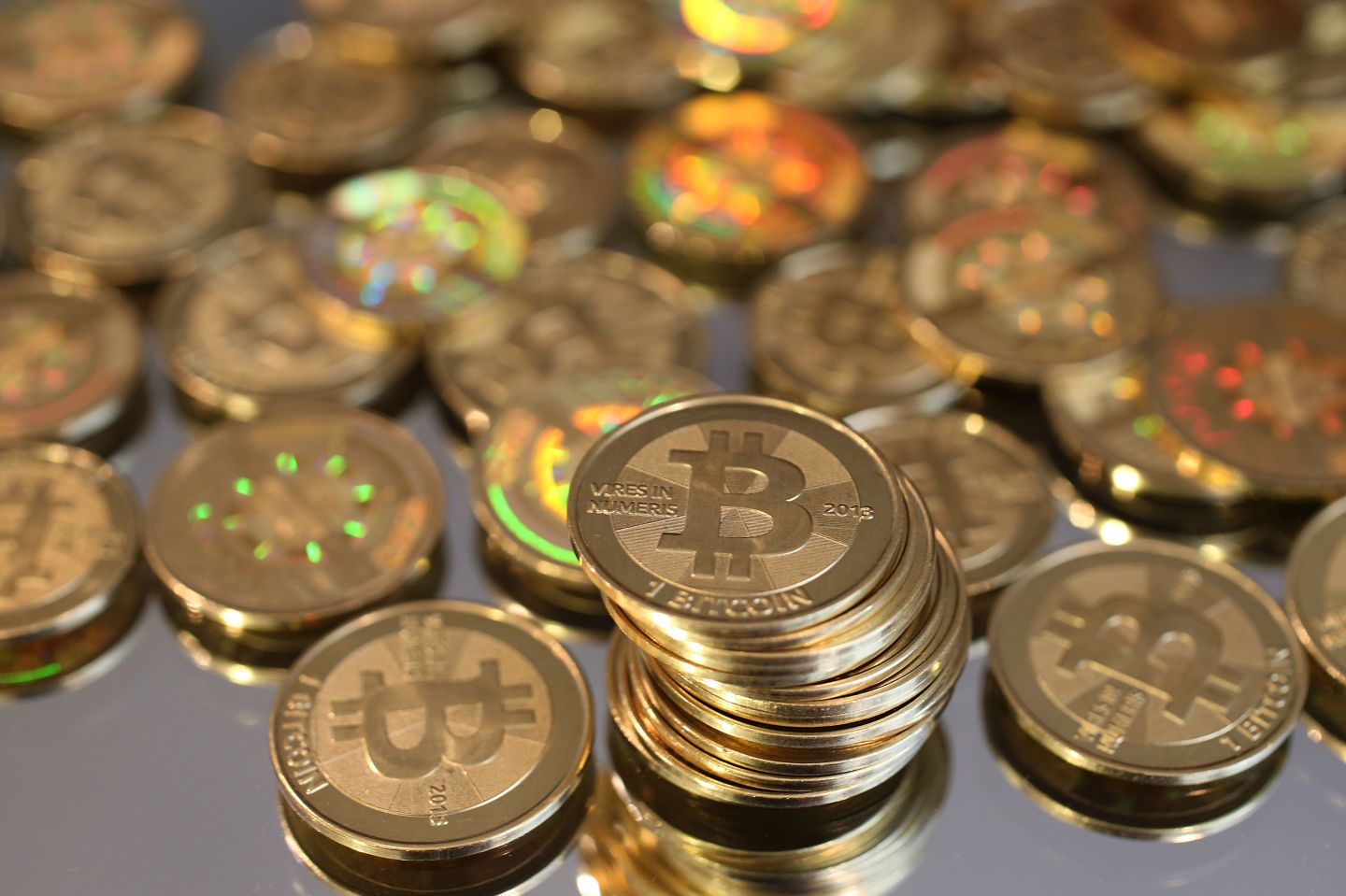 Aug 3: Bitcoin worth $72 million was stolen in Bitfinex Exchange Hack in Hong Kong. Bitfinex is the world's largest dollar-based exchange for bitcoin and is known in the digital currency community for having deep liquidity in the U.S. dollar/bitcoin currency pair.
Last year, Bitfinex announced a tie-up with Palo Alto-based BitGo, which uses multiple-signature security to store user deposits online, allowing for faster withdrawals. "Our investigation has found no evidence of a breach to any BitGo servers," BitGo said in a Tweet. Image- Getty
7. LinkedIn IDs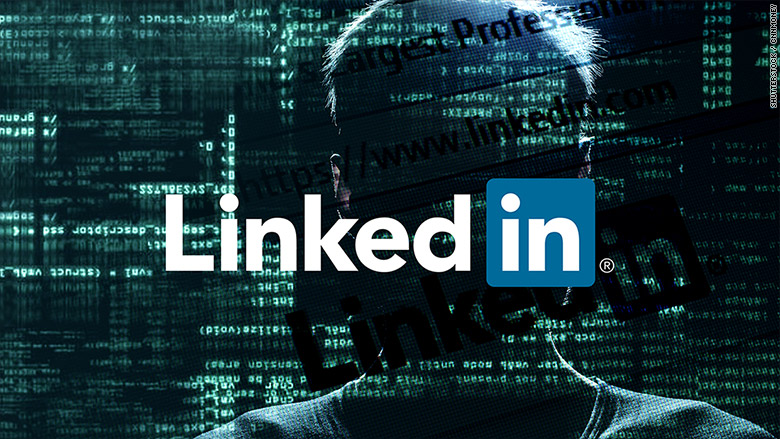 May 18: More than 100 million LinkedIn users were vulnerable after their email and passwords were uploaded online and that too for sale.
LinkedIn is often used to send work-related messages and to find career opportunities – activities its members would want to stay private. Criminals could make use of this information or see if its subscribers had used the same passwords elsewhere.
LinkedIn issued a statement saying it is aware of the situation but added that this is not a new data breach as the information was taken during a hack in 2012. Image- CNN Money
6. Jack Dorsey, Twitter CEO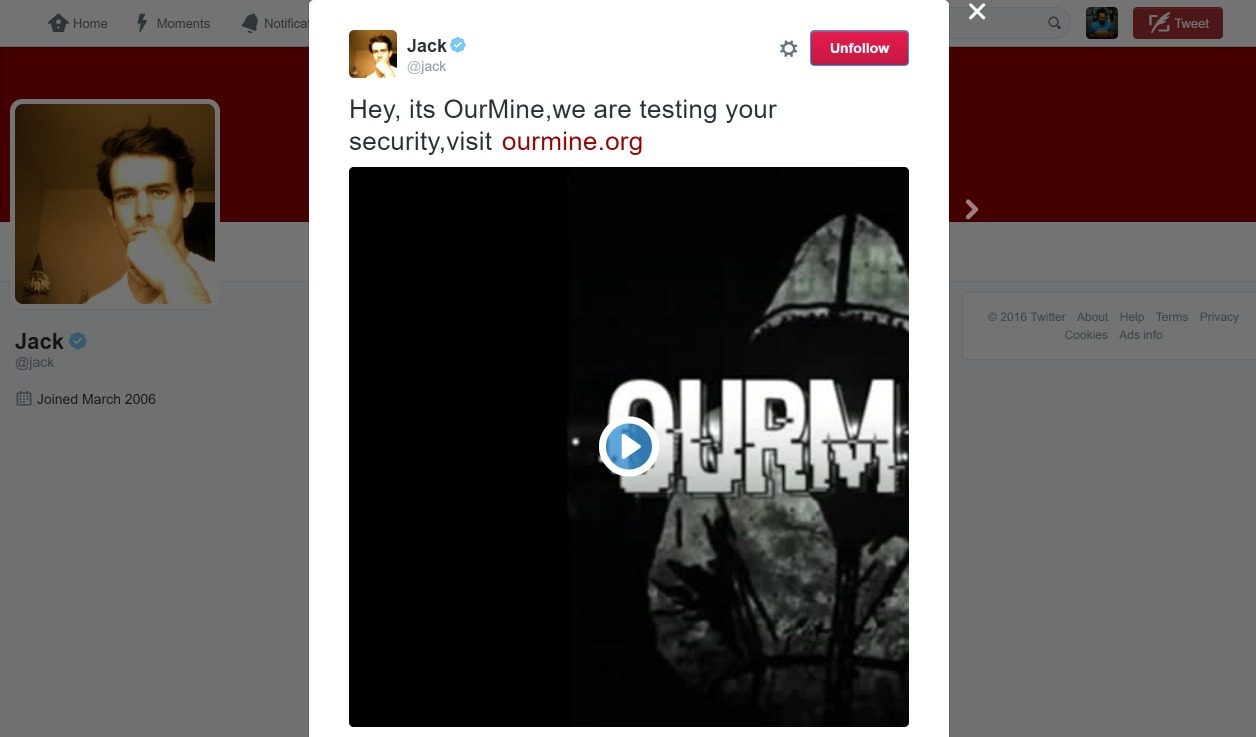 July 11: OurMine Struck Jack Dorsey's Twitter and Vine accounts and posted their trademark statement "testing your security".
According to Engadget, OurMine raided Dorsey's Vine account which was also linked to his Twitter allowing them to post content on both platforms at the same time. The hack was quite an embarrassing thing for the Twitter CEO. Image- Engadget
5. Netflix, Marvel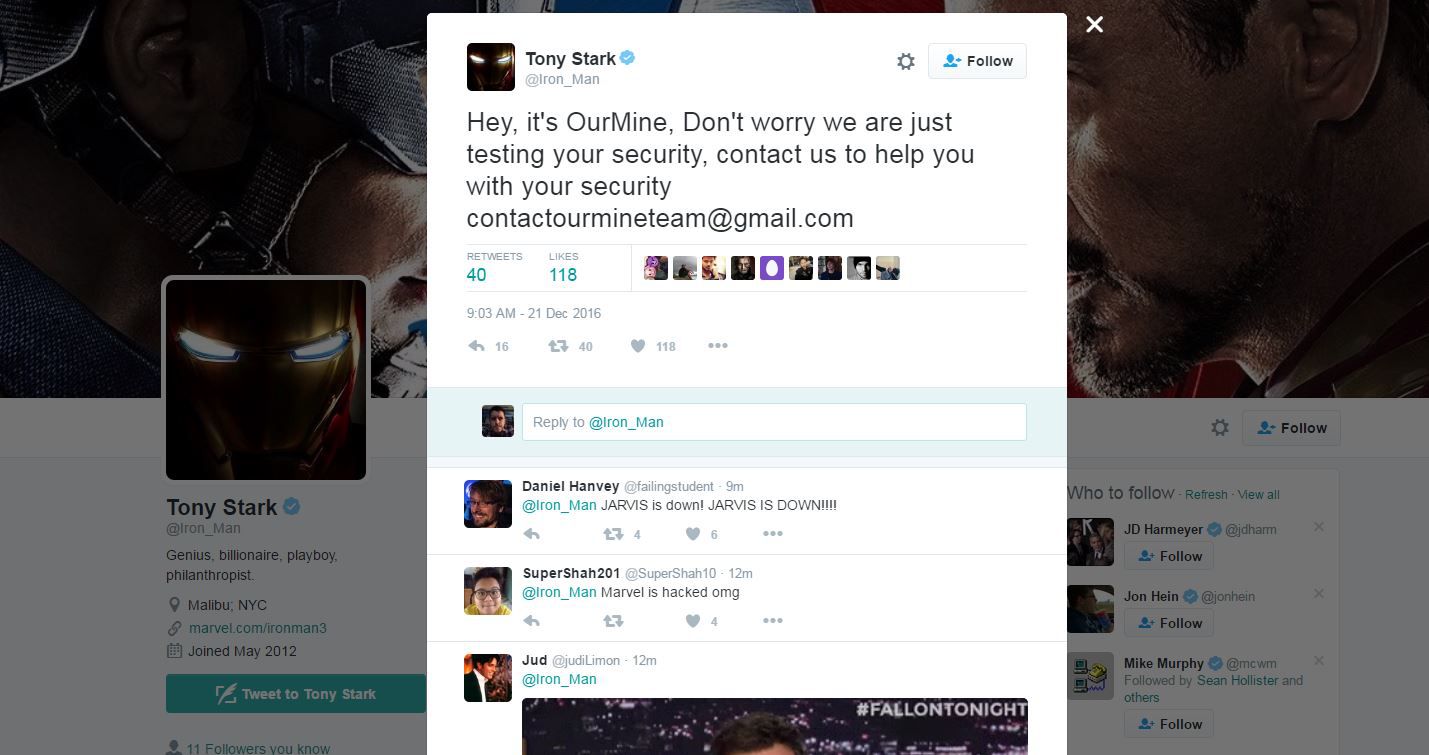 Dec 21: Netflix's Twitter account along with Marvel and its Avengers were the victims of the hack by none other than OurMine. The group hacked Netflix's official Twitter account and As usual didn't threaten to do anything, just promoted themselves and showcased account vulnerability.
Marvel superheroes- The Avengers, Ant-Man, Captain America, Tony Stark and an unverified account for the Incredible Hulk were hacked and the group stated the intention was "to help you with your security."
Not even Tony Stark was spared, wonder what JARVIS (Just A Rather Very Intelligent System) was doing then?
4. Rahul Gandhi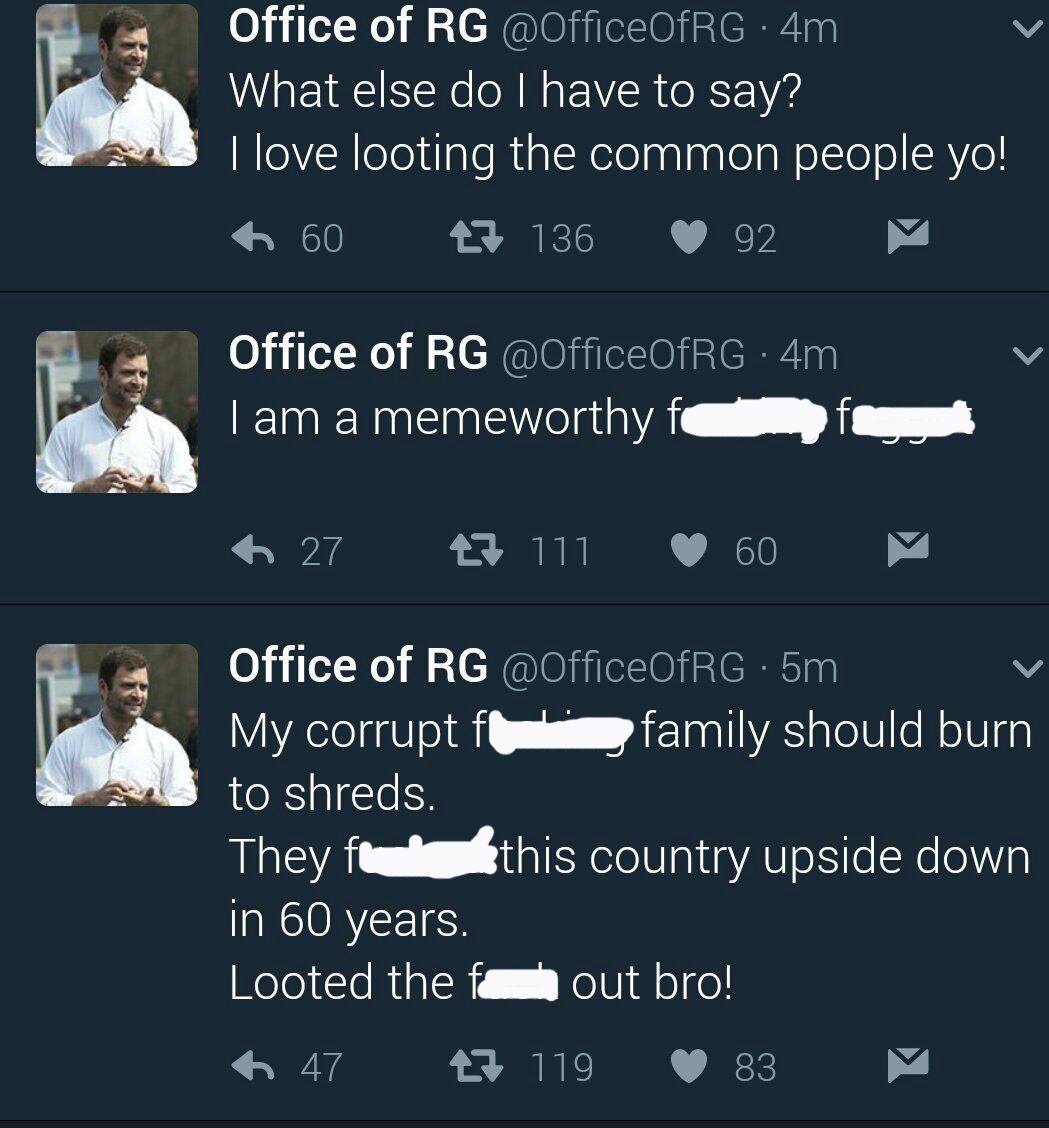 Nov 30: One more to fall prey to Legion is none other than Rahul Gandhi, VP of Indian National Congress. His official Twitter account @OfficeOfRG was hacked and the hacker had no intention to let go without Tweeting.
Out of 20 odd Tweets, I only can tell you these three due to obvious limitation!
"I think i'm smart, but in reality i have the brains of a 5 year old!"
"I shall meow till my last day! Since I can't really rawr,"
"This is the carter, the carter 3 – the new testament. And i'm the god, and this is what I bless 'em with"
3. Pokemon Go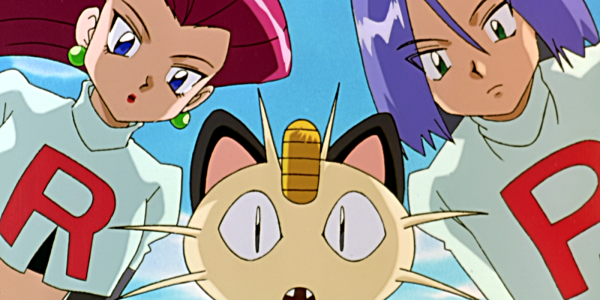 One of the first few victims of OurMine- Pokemon Go had a tremendous following and game was downloaded for a record number of times. Well, That might have gone against Pokemon Go as OurMine hacked into the servers. The game was down for more than 20 hours at some places.
This is what OurMine said before the hack Today We will attack the "Pokemon Go" Login Servers! So no one will be able to play this game till Pokemon Go contact us on our website to teach them how to protect it! We will attack it in 3-4 hours! Be ready!" They also hacked into the game's creator and Founder of Niantic- John Hanke's Twitter account.
2. Sunder Pichai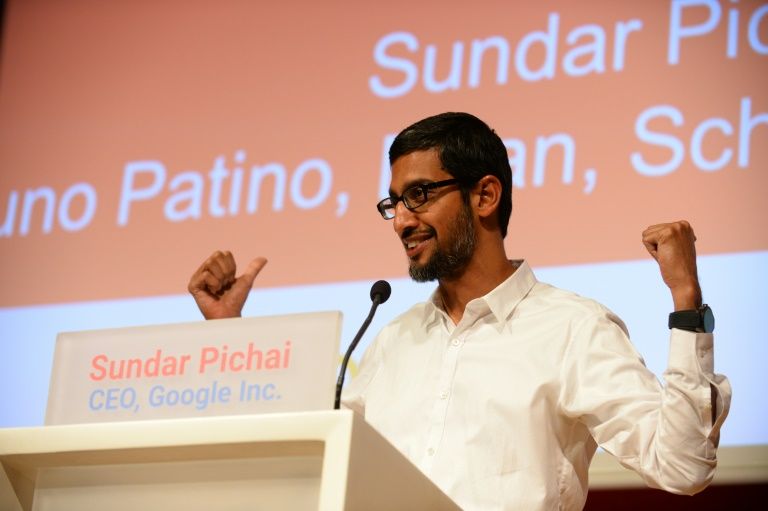 And no points for guessing who did it! Google CEO Sunder Pichai was at the receiving end, his Quora account which was linked with Twitter was hacked. Hence the account was linked, the posts made by OurMine to Quora were published on Twitter for his 508,000 followers to see.
"We got access to Sundar Pichai accounts!" the group wrote in a blog post. "Today, we checked Sundar Pichai Security, and we got access to his Twitter and Quora accounts, his security was really weak.
1. Mark Zuckerberg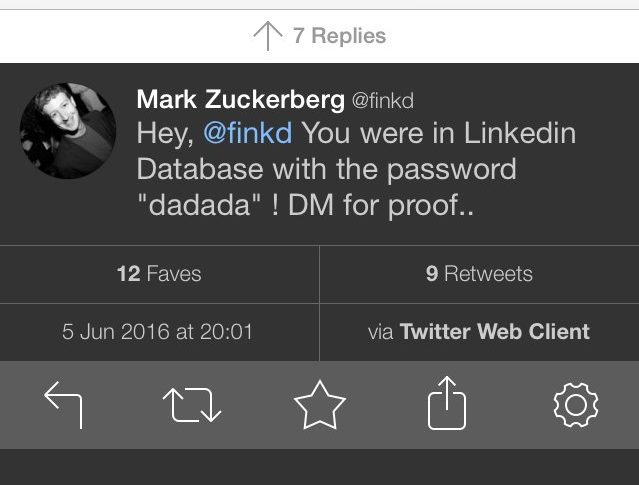 Mark Zuckerberg, chairman, chief executive, and co-founder of Facebook was hacked and his password was 'dadada.' His Twitter and Pinterest account were compromised by OurMine. (Yeah, the guys are that good to featured on the top 10 list several times!)
Apparently, the group picked up his account from LinkedIn database- OurMine stated, "You were in LinkedIn Database with the password 'dadada'!" gloated the hacker on Zuckerberg's Twitter page."
It isn't clear how the group is gaining access to the accounts, but it likely doesn't involve system breaches of the social networks their targets have accounts with. Image- Ben Hall/Twitter
Notable mentions
OurMine has been targeting major tech execs of late. The team has compromised social media accounts of YouTube gamer PewDiePie, ex-Twitter CEOs Ev Williams and Dick Costolo, Hollywood actor Channing Tatum, Amazon Vice President and Chief Technology Officer Werner Vogels, Writer Matthew Yglesias, Spotify CEO Daniel Ek, Award winning American blogger Ree Drummond and Businesswoman Randi Zuckerberg.
Although Yahoo's breach has been the largest hack of the tech history (twice), technically the hack did not take place in 2016.
Here is a list of 10 biggest data breaches.
If you haven't changed your passwords yet, It's high time now!
Also Read:
How To Avoid Mr. Robot? Ways To Firewall Yourself From The Hack !
From Cashless to Moneyless: Inviting Hackers through Demonetization !
Hackers To Continue Exploiting Weakest Link – Seclore's Vishal Gupta