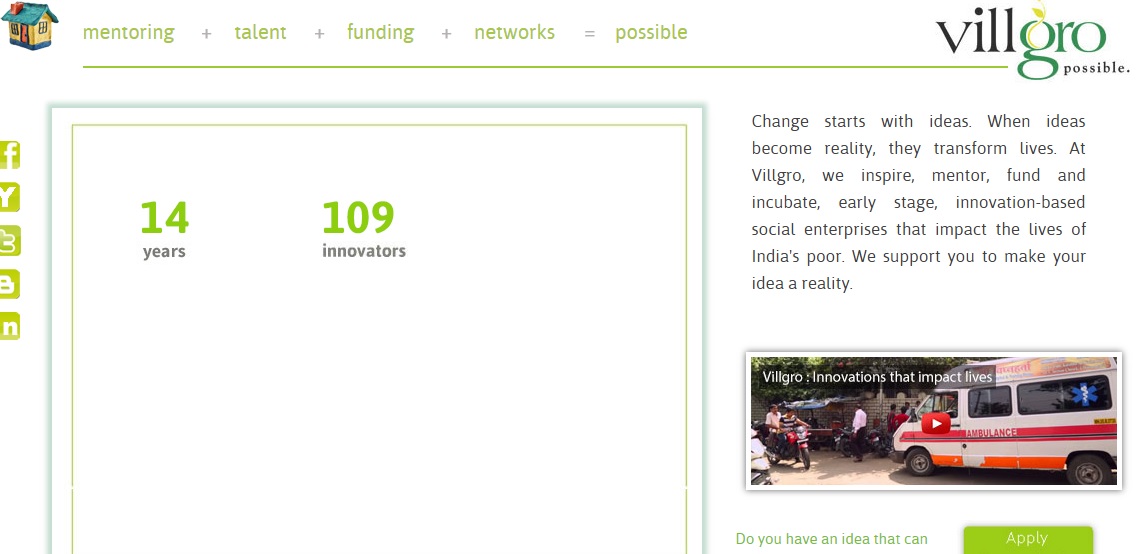 19 January, 2016, Chennai: Chennai based business incubator, Villgro has completed its fundraising round for Menterra Venture Advisors. The fund raised for Menterra will be utilised in backing up the startups working in the segments such as agriculture, energy, education, healthcare and skilling sector.
The funding round was supported by Lemelson Foundation with the investment of US $2 million and Michael and Susan Dell Foundation who invested US $1.5 million. The two foundations are said to work closely with Menterra to impart education and skill training to the fund's portfolio startups.
Commenting on the investment, Geeta Goel, Director-Mission Investing, Michael & Susan Dell Foundation said, "The Foundation may participate as a direct investor in selected portfolio companies of Menterra at the Series A funding stage. Besides, the foundation will work closely with Menterra in diagnostic and support of the fund's portfolio companies in education and skill training, assessing and improving their quality levels and leveraging connections with the rest of its portfolio companies."
As per the PR Ganapathy, Co-Founder and Advisor, Menterra Venture said, "Funds in this space have shied away from high ­risk ideas which have a long product development cycle. Menterra is a result of the desire to have a facility by which hard­ working entrepreneurs who have taken early-­stage grant capital and done some good work with product development can get the next tranche of funding in equity and make ideas a reality." Menterra was founded in August 2014 and it is a joint venture of Mukesh Sharma, Paul Basil and PR Ganapathy.