As per the Economic Times report, Vistara and Air India's top executives together with Deloitte, a consultancy major, have considered merging two important airlines. 
For legal and regulatory purposes, the law firm AZB Partners has been chosen as per the report. The deadline for this new merger process is set for 24 March.
The report further added that the merger which is going to happen will need certain approvals from different competition regulators in those countries where both Air India and Vistara airlines operate.
Early last year, both airlines announced their merger process. As per the merger agreement, SIA will spend around ₹2,059 crores on Air India, which was acquired by Tata Group in January. Once the deal is completed, SIA will hold a 25.1 per cent stake in Air India Airlines.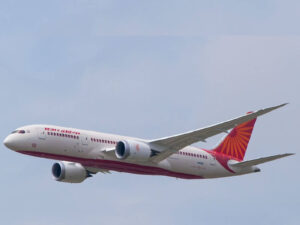 Many predicted that this merger would be completed in a smooth process as both airlines had a good connection. Earlier, Air India had inducted many ex-employees of Vistara and another reason is that CEO and MD Campbell qWilson has previously worked with both SIA and low-cost carrier Scoot. 
Air India's previous achievement:
Air India ordered 470 passenger jets from Boeing, an American aircraft producer and Airbus, a French aircraft manufacturer. With this, Air India owned by Tata Group prospered and initiated the world's largest deal in commercial aviation.
This deal created history and increased the status of India by becoming a growing leader in commercial aircraft around the globe.
Behind the victorious deal were months of negotiations that happened near Buckingham Palace, England, a source stated who was part of the negotiation.
Although this was big news for India and Tata group, this announcement was kept hidden until it was declared during the G20 time.
According to different sources, the deal was in process for more than a year but the actual agreement started in the summer and continued till December last year.
"Air India negotiated hard, and the team is very sharp despite having no prior aviation experience. They compare with some of the best dealmakers in the business," a person involved in the negotiations told Reuters.
Another person said the Air India negotiators were "methodical, tough, and very sophisticated".